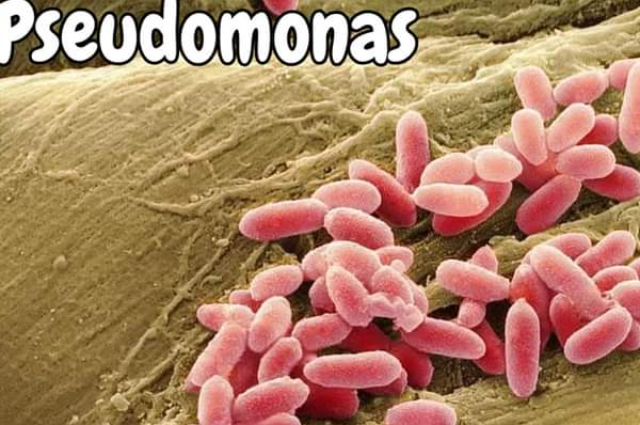 NEET 2021 PREPARATION TIPS FOR BIOLOGY By Dr. N. Ramanathan
General tips for Biology: Dear students,
• You have more scope to score high or full marks in biology, compared to physics and chemistry.
• You have to understand the basic principles and concepts thoroughly.
• You need not memorize the lessons, as answers are given and only you have to choose the correct answer.
• First read the question and choices given in the question paper carefully and select the best and correct answer.
• While preparing for the NEET exam and attending mock tests or model exams, choose the correct answer and also understand why the other three answers are incorrect.
• Find out correct questions for the three incorrect answers!
• So that you can answer, whatever way the question is asked in the NEET exam.
• Mostly in NEET exams, the previous year's questions are modified and asked.
• You can eliminate two incorrect answers easily, but rest two answers are usually very close and look correct. Here your knowledge on the topic concepts will help you to select the correct answer.
• Read the lesson, prepare a concept map and glossary of important terms used in the lesson.
• Prepare a list of scientists names, list of organs or molecules names, list of organism names (plant/animal/ microbe), list of organizations for the respective chapters.
UNIT 8. BIOLOGY IN HUMAN WELFARE - Weightage 19%
8.1. HEALTH AND DISEASES –concepts-important points
I. Communicable (infectious) diseases
II. Diseases classified based on causative organisms
III. CANCER
IV. IMMUNITY
V. ALLERGY
VI. AUTOIMMUNITY
VII. DRUG ABUSE
Types of diseases- congenital, non-communicable, communicable disease.

I. COMMUNICABLE DISEASES
Based on transmission communicable (infectious) disease are divided into Direct Transmission of diseases and Indirect Transmission of diseases.
A. Direct Transmission of diseases
1. Contact with infected person- Human carriers- contagious diseases - Chickenpox, Syphilis, Ring worm
2. Droplet infection- TB, Pneumonia, Cold (Respiratory)
3. Contact with Soil- Tetanus, Anthrax
4. Animal bites- Rabies hydrophobia
5. Through placenta- German measles, Syphilis.
B. Indirect Transmission of diseases- through agents
1. Vectors- blood sucking insects Mosquitoes- Malaria ( Anapheles), Filariasis ( Culex quinquefactiatus), Brain fever (Culex vishmi), Dengue (Ades aegypti), Housefly - Cholera, dysentery, Sand fly - Kala azar Rat flea - Plaque, Tse tse fly - African Sleeping sickness
2. Food and water borne- Typhoid, Diarrhoea, Cholera, Gastroenteritis, Polio, Jaundice, HAV, Amoebiasis.
3. Airborne - air and dust, droplets – Diphtheria, Pneumonia
4. Infectious disease types
Endemic diseases- constantly present in a locality. e.g. Elephantiasis- Kumbakonam.
Epidemic diseases- sudden increase in incidence of a disease in particular region. e.g. Plaque in Surat.
Pandemic diseases- increase in incidence of a disease in large population over wide region in short period. e.g Madras eye, Corona.
Sporadic disease- incidence of a disease occasionally at irregular intervals e.g. Chikungunya , Dengue.

II. DISEASES CLASSIFIED BASED ON CAUSATIVE ORGANISMS
Based on the causative agent / pathogen the infectious diseases are classified in to bacterial, viral fungal and protozoan diseases.
A. Bacterial diseases- Cholera (Vibrio cholera), Typhoid (Salmonella typhi), Botulism (Clostridium botulinum), Diphtheria (Corynebacterium diphtheria), Pneumonia (Streptococcus pneumonia), Plaque (Yersinia pestis), Tetanus (Clostridium tetanus)Tuberculosis (Mycobacterium tuberculosis), Leprosy (Mycobacterium leprae).

B. Viral diseases- Chicken pox -Shingles (Varicella zoster), Measles (Rubeola virus), German Measles (Rubella virus), Mumps (Rubula virus), Poliomyelitis ( Polio virus), Hepatitis A, E, Hepatitis B,C,D, AIDS (HIV), Dengue (Arbo virus), Japanese Encephalitis (Toga virus), Hydrophobia (Rabies virus), Common cold (Rhino virus), Influenza (Myxo infleunza virus), Corona –COVID.19 (Corona virus).

C. Protozoan diseases- Malaria (Plasmodium vivax ), Malignant malaria (Plasmodium falciparum), Amoebiasis (Entamoeba histolytica), Kala azar (Leishania donovani ) Trypanosomiasis -African sleeping sickness (Trypanosoma gambiense), S. American sleeping sickness(Trypanosoma cruzi), Helminthic Filariasis (Wuchereria bancrofti ).
D. Fungal diseases_ Dermatophytoses-Ring worm (Microsporum, Trichophyton, Epidermatophyton) Superficial infection (Tinea), Candidiasis (Candida albicans), Mucoromycosis -Black fungal disease (Mucor sp)

III. CANCER
1. Benign Tumor- Non-cancerous tumor confine to original area do not spread
2. Malignant tumor-Neopalstic cells, invade and damage surrounding tissue. Spread through blood and start new tumors, the process is called : Metastasis
CAUSES OF CANCER: carcinogens
1. Physical agents : x-ray, gamma ray, UV rays damage DNA
2. Chemical agents: Tobacco smoke, nicotine, caffeine
3. Biological :, oncogenic viruses, HBV
4. Oncogenes: Cellular and proto oncogenes in normal cells activated under certain conditions lead to cancer
TYPES OF CANCER -Carcinoma -solid -Tumour of skin -Breast cancer,
Sarcoma- Gel -Tumour of cartilage connective tissue- Bone cancer,
Leukomia- Liquid Tumour of bone marrow Blood cancer
Lymphomas- Tumour of lymphatic system Vessel, nodes cancer

IV. IMMUNITY
1. NATIVE IMMUNITY ( Non-specific)
1.1 Mechanical factors / Anatomic barriers- skin
1.2 Chemical factors / Physiological barrier- Tears
1.3 Cellular factors- Phagocytes
1.4 Genetic factors- species, race, individual
2. ACQUIRED IMMUNITY ( Specific)
2.1 ACTIVE IMMUNITY (in response to antigen)
2.1.1 NATURAL ACTIVE IMMUNITY- natural infection of chicken pox
2.1.2 ARTIFICIAL ACTIVE IMMUNITY- Vaccination
Vaccines – Attenuated vaccine- BCG, Anthrax
killed vaccine- typhoid vaccine, DBT
Recombinant vaccines- HBV vaccine
2.2. PASSIVE IMMUNITY (ready made antibodies)
2.2.1. NATURAL PASSIVE IMMUNITY- Colostrum, Ig G from mother
2.2.2. ARTIFICIAL PASSIVE IMMUNITY- anti tetanus serum (ATS) injection

V. ALLERGY
The violent reaction of immune system to certain antigens present in the environment leading to severe symptoms is called ALLERGY. The symptoms may be immediate/delayed, local/systemic. It is a immune response injurious to the host, a destructive process: Asthma, head ache.
ALLERGENS: Air borne pollen, spores, mites in dust, animal danders,
Food: shellfish, brinjal, Drugs: penicillin, aspirin.

VI. AUTOIMMUNITY
Autoimmunity is an immune response against one's own cells/ self cells, cause tissue injury and tissue damage in one's own body by auto-antibodies and cytotoxic cells. Antigens modified by physical, chemical or microbial agents, provoke autoimmune response.
Rheumatoid arthritis- inflammation of joints by autoantibody of type Ig M.
Haemolytic anemia- autoantib against antigens present in RBC
Myaesthemia gravis- own muscles damaged
SCID –Severe combined immuno deficiency – is due to deficiency of adenosine deaminase, which release a chemical that selectively destroy, T and B cells.

VII. DRUG ABUSE
1. PSYCHOTROPHIC DRUGS/ DEPRESSENTS/ SEDATIVES/ TRANQUILIZER
OPIODS – Diacetyl morphine OPIUM- POPPY-latex Papaver somniferum
RESERPINE-Alkaloid AJMALICINE SARPAGANDHA Rauwolfia serpentina
STEROIDS- AntiHISTAMINE, SEDATIVES Tranquilizer- VALIUM
2. STIMULANTS/ HALLUCINOGENS
CANNABINOID- GANJA- HEMP PLANT Cannabina sativa
COCAINE- CRACK- Erythroxylum cocca leaves
LSD- Lysergic acid dimethylamide- Ergot- Claviceps purpurea,
ETHYL ALCOHOL, caffeine