People prefer exotic locations for honeymoons, which vary from expensive, exotic, cosmic beaches, blue waters, and whatsoever. However, we tend to forget the hidden diamond we have in our own country. If someone asks you which state has a rich cultural, educational and intellectual history the state of West Bengal will come at the top. Once upon a time, Calcutta was the capital of British India. West Bengal is the place in the entire world that has won 5 Nobel prizes, Rabindranath Tagore, Amartya Sen, Mohammad Yunus ( BANGLADESH ORIGIN), Abhijeet Banerjee, and Mother Teresa ( FRENCH ORIGIN). Bengal is one such place that is not only enriched with ancient rich cultural heritage but at the same time, it has attractive tourist spots as well. According to government data, 92.36 million domestic tourists visited West Bengal in 2019 and 1.65 million foreign tourists arrived in Bengal. The state of west Bengal is mesmerized by landscapes, snow-clad mountains, gushing roaring sea, tea gardens blossoming, lush green forests, ancient monuments, and temples.
Below is a share of data collected from research sources.
The year 2012

The domestic Tourist count in west Bengal was 22830205
Foreign Tourist Count in west Bengal 1218310
Total tourist count 24048515

The year 2013

The domestic Tourist count in west Bengal was 25547300
Foreign Tourist Count in west Bengal 1245202
Total tourist count 26792502

The year 2014

The domestic Tourist count in west Bengal was 49039890
Foreign Tourist Count in west Bengal 1375795
Total tourist count 50415685
Now let's have a brief look at the heritage tourist hotspot destinations In West Bengal. Our tour starts with the historical city of Murshidabad.
MURSHIDABAD:
This city speaks about the nawabs of ancient Bengal province. In the eventful historical battle of Plassey, the East India Company defeated the Nawab of Bengal and that was a decisive landmark when the traders turned into rulers of our land. Some of the most popular tourist spots in Murshidabad are
Hazarduari Museum
Katra Mosque
Jagat Seth house
Khosbagh
Light and sound at Moti jheel
Kathgola gardens
Char bangle garden
Tomb of Azimmunsisa Begum
Nasipur Palace
Imambara
The city of Murshidabad takes you back to the olden days when Bengal was the richest province in entire India. The Nawabs with the riches of jewelers, army, and classy magnificence are bestowed in the surroundings. The wealth of the state attracted the East India Company which ruled the land. The major transport hub that connects Murshidabad with Kolkata.
BISHNUPUR :
Situated approx 130 kilometers from Kolkata consists of Decorative terracotta panels at the epicenter of attraction. Bishnupur is the cradle of indigenous silk textiles and the famous BALUCHARI SARI. The terracotta arts which existed since the 17th, and 18th centuries in the temples are adding up to the classy aroma of this place making it a treat to watch and explore for history lovers, and art admirers. The list of famous historical
Madan Mohan temple
5 spired Shyam rai temple
Pyramidal Raas Mancha
Jorebangla Temple
Dasavatara (Ganjifa cards)
Patachitra Paintings.
Malda
This is an ancient town presently known as the mango capital of India famous for its mangoes. Malda happens to be the ancient capital of West Bengal. Gour ( or we pronounce GAUD ) IS LOCATED TOWARDS SOUTH OF Malda was founded by King Sasanka in the 7th Century and by the end of the 12th century Muslims captured it. Since that time remnants of Islamic artwork have been found there. Some of the historical presence in Malda are:
Baroduari ( Boro Sona mosque ) - Famous for its Indo-Arabic architecture with a taste of ornamental stone cravings.
Dakhil Darwaza - The 26 mt high Firoz Minar
Lukochuri Gate
Chika Mosque
Kadam Rasul Mosque
Towards the North of Malda lies the city of Adina, this place well known for the eponymous mosque, ruins of a Turkish bath, and panda ( a deer park ). Jagjibanpur consists of century-old ruins of a Buddhist monastery.
DARJEELING:
The city is well covered with lush green tea gardens and tucked smoothly below Mt Kanchenjunga. The sister cities of Kalimpong, and Kurseong provides a unique, attractive look at the cultural heritage of West Bengal which is smoothly handled with elegance with the presence of the Himalayas, colonial legacy, and Buddhism. The eternal legacy of Colonialism lives through tea gardens, Darjeeling tea. Also the UNESCO WORLD HERITAGE TOY TRAIN, DARJEELING HIMALAYAN RAILWAY. Darjeeling is connected to Kolkata via the nearest airport Bagdogra, railway station new Jalpaiguri, and road transport hub Siliguri.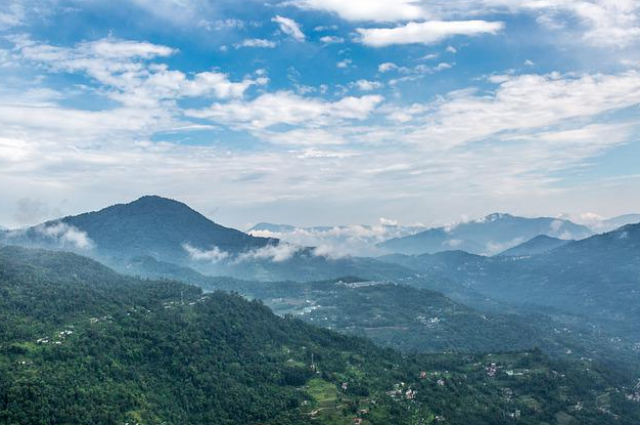 KOLKATA
Kolkata has a long list of Cultural heritage sites with historical significance and importance. The list is as below:
VICTORIA MEMORIAL - Lord Curzon wanted to build a memorial in memory of Queen Victoria in 1921. This museum has 25 galleries, consisting of sculptures, and paintings.
FORT WILLIAM - This historical fort covers 70 acres. It was named after king William III, who currently serves as headquarters of Army headquarters of the Indian army's eastern command.
BELUR MATH - IT IS LOCATED on the western bank of river Hoogly. It is the headquarters of Ramakrishna Mission. It was established by Swami Vivekananda, Belur math is noted for splendid architecture blended with a mixture of Hindu, Islamic, Buddhist, and Christian motifs demonstrating a mixture of all religions.
MARBLE PALACE - Built by Raja Rajendra Mullick in the 19th century, it happens to be one of the best heritage monuments in Kolkata. It was constructed in a neoclassical architectural style.
JORASANKO THAKUR BARI - A very prominent historical site, the ancestral home of the legendary Rabindranath Tagore. This 18th-century residence was built by Dwarkanath Tagore the poet,s grandfather. This is also known as the Tagore house. It has another name called SONAR TORI. There is a SHIV MANDIR behind Sonar Tori whose origin dates back from much before the EAST INDIA company and ISLAMIC rule had Bengal under control, much before in the tides of time this temple existed but not much in highlight as an ancient temple.
INDIA MUSEUM KOLKATA - One of the largest and oldest museums in entire India is a collection of objects and artifacts which are of great historical significance. The 4000 years old Egyptian mummy and some sculptures of Lord Buddha are the best of the collections which have great historical significance.
HOWRAH BRIDGE; THIS MAJESTIC CREATION - built in 1943 over the river Hooghly is one of the finest examples of architectural brilliance. It happens to be the world's busiest cantilever bridge. It handles around 100,000 vehicles and 150,000 pedestrians.
According to the latest data in 2019 Kolkata has received the highest growth in Foreign Tourist arrivals between April – December 2019. The rate of growth is 13.3 percent is the highest growth rate in pan India wide. Kolkata has around 20.3 laths foreigner arrival count as compared to 32 lakhs in the highest foreigner count city in India. The reason is simply because the cultural and historical heritage of Kolkata is so high it attracts people all across the globe. West Bengal is a superb blend of culture, tradition, and scenic beauty. These are the prime criteria for foreign tourist attractions. People rush to expensive foreign destinations spending huge amounts of money, time, effort, and planning but we have undiscovered gems in our own country rather than in our states. West Bengal is the land of festivals, 12 months, 13 festivals, a very popular proverb in Bengali's local dialect. Durga Puja, Laxmi Puja, Saraswati Puja, and Kali Puja, the idol of all goddesses are prepared of mud, and clay in a place called Kumartuli a city or place in North Kolkata famous for its sculpting prowess. Kolkata, West Bengal is not only a land of ancient culture, history, and enriched literature but a land of endless evergreen festivals. Kumar Tuli or we saw in exact pronunciation KUMOR TULI Kumor means potter and Tuli means painting. A great place to visit anytime.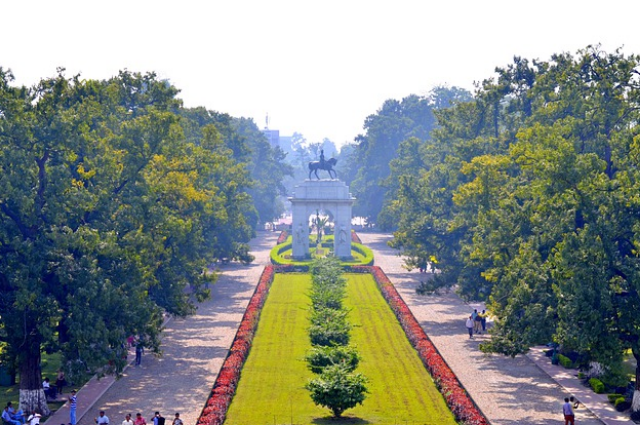 . . .