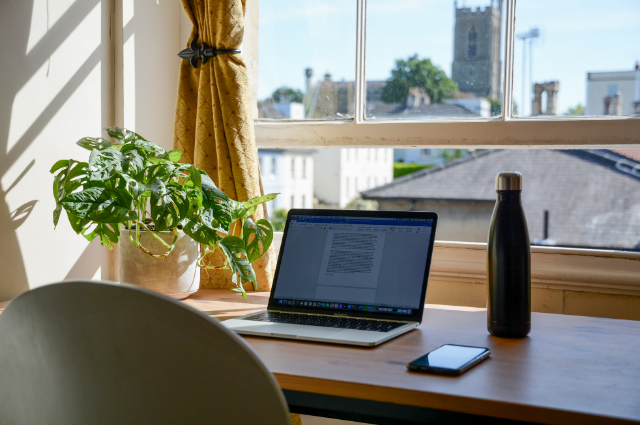 The business dynamics all over the world were completely rattled and the dimensions of delivery models turned upright when the Corona Pandemic hit the Earth. A seemingly relatable example that can best describe the severity of the situation is the post-apocalyptic condition of the world after an unknown invasion on the planet. The entire humanity is clueless as to what to do and how to survive. Many industries and business setups are severely affected and their businesses are completely shut down which resulted in the loss of revenue and loss of jobs. However, for organizations that receive outsourcing services from India (IT / BPO), the impact was not much. The entire workforce switched to Work-From-Home mode working remotely from the native locations of employees. IT hubs are no longer operational and homes have become the work station for IT employees across. Deliveries of deliverables on a serious note become more easier and flexible as IT / BPO employees are no longer asked to go to the office and people found a new comfort zone getting a perfect balance between corporate and family life. However, some serious challenges are faced by the IT / BPS companies while adapting to the new way of running the show. The challenges will be discussed now.

REMOTE LOCATION WORKING: An MNC of 5 lakh work force working from their remote location in their native places. The initial challenge was to set up a VPN network for the seamless delivery of work/services for the client. Initially, when companies operated from Offshore Delivery Centers the systems were directly connected to the main server. Now the same is done via login into VPN ( Virtual Private Network). Via VPN login into the domain to deliver the work for the respective clients the infrastructure is to be set up accordingly. Employees are asked to collect laptops/desktops and set up the workstation at home. Once the work-from-home setup is done and security parameters are met now the challenge of seamlessly delivering the work became the toughest challenge. Employees are accustomed to working in an office environment where the entire team is physically present. Now the major challenge is when there is an error or bug or production issue arising people use physically sit together and encounter the bug and solve it. Now that option is no more present in work from home hence screen sharing is the only way left to resolve any issue which added up more time in completing a work activity hence more time, and fewer deliverables. Employees used to stretch more hours at work, even working on weekends.
DATA PROTECTION ISSUES: Outsourcing work especially Banking operations which are outsourced by third-party vendors faced a major challenge. Many BPO companies work in the BFSI / Banking domain where they handle huge volumes of transactions of enormous amounts. Banking data is the most critical transaction where the scope of error is zero. The slightest error will directly impact the finance of the client which eventually will end up with an Ombudsman complaint and financial penalty for the vendor company. The 2nd challenge which was even more critical was that Banks outsource their operations to 3rd party vendors as in an office set up data protection was fully secured. Now after the new work-from-home model is operative the same banking operations are done by the 3rd party employees sitting at home. Clients started getting a notion that data security might be compromised and that is a possibility. To make the situation easy and understandable let's say XYZ BANK based in the USA is outsourcing its payments operations to ABC Pvt ltd whose operational mode of business is remote work from home. So the employees of ABC are sitting in their respective native places doing remote location work from home. They are handling huge financial transactions in one go in a private internet connection from an internet service provider. Clients started feeling unsafe and slowly started taking away their business from the 3rd party vendors and many business opportunities in the Banking domain are lost, taken away resulting in loss of employment opportunities.
HUGE ATTRITION AMONG IT EXPERTS IN TOP NOTCH MNCs: A major issue that prevailed among employees which were applicable across the country was relocating to different cities. When an employee acquires a skill set and plans to move to a better opportunity in a different MNC the hurdle that comes up is an expense in a different city where the opportunity prevails. If an employee gets a hike of 100 percent on his switch to a new job role the expense of moving to a different city also increases simultaneously by a minimum of 50 to 60 percent. So ultimately the take-home income gets affected to a great extent. Now in the work-from-home mode employees get huge time to sit at home and do online courses, upgrade skill sets and move on. Now when an opportunity comes up in a different city the work-from-home mode is on and even after switching job, the applicant is working from home with a higher pay package with no extra added relocating cost. This kept happening, repeating and the attrition rate increased a lot among IT giants especially in Accenture, CTS, TCS, and Infosys. Now attrition directly affects the companies as clients are less inclined to give new business to those MNC s in IT outsourcing who have high attrition rate.
HANDLING THE SHIFT FROM REMOTE LOCATION WORKING TO WORK FROM OFFICE: Now when the remote work from home continued for more than 2 years and the pandemic situation is almost gone and the situation is back to normal IT companies are slowly calling back employees back to office calling it the end of work from home. This created a spur of disturbance among employees who are almost accustomed to the new model of working from home. People can have a perfect balance between professional life and personal life, getting enough time to invest time in passion-related activities. Now that scope is going to end soon. While working from home employees saved both time and expenses of going to the office every day. That created disruption and resentment among employees who are ready to switch companies. The reason behind this is when going to the office is mandatory then why not switch organizations with a better pay package? This again created a multiplication effect and employees got motivated to switch which resulted in attrition levels touching new heights. IT companies with higher attrition numbers; the data is not favorable for business. Clients do not have faith in companies with high attrition. They fear their outsourced work will be at stake.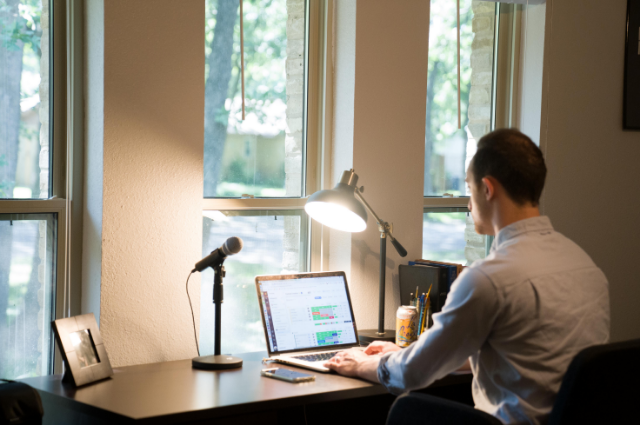 However, the impact of Covid has been quite detrimental to the IT startup companies. If we take navigation on the trend of findings, investment flowing on the Startup companies in terms of venture capitalists investing in Indian companies.

Indian start-up firms raised more than 130 USD Billion between 2014 and 2022 and this is as per an INC 42 report.
Startups in India are expected to raise USD 33 Billion by 2023 across 1692 and 1527 deals respectively.
Indian startups have raised USD 20.84 Bn in 2022 and that took place in approx. 1129 funding deals as on August 2022.
2020 was the year every IT start-up rather it will be great to say every startup company in India operating in or outside India had an experience of a lifetime. The overhauling of daily operations and getting into the habit of remote working and facing the crunch of new funding the problems are real. Funding in IT startups is real, it is like the blood supply to a living being the activity needs to be regular and mandated. To handle a situation reacting quickly and being on the tip of the toe is the basic criteria to handle pandemic situations.
FUNDING CRUNCH: Due to the pandemic the global economic slowdown took place badly the shortage of cash and funds will be affecting every sector. Hence the fundraising was impacted which has already been mentioned previously as a lifeline for survival for an IT start-up. The founder has to press hard, with a double effort to raise funds from investors.
LACK OF QUALITY TALENT: Looking at the employee base, startup companies have less number of founding members. Now startup companies, especially IT start-ups, are more prone to a labor supply shock. The criticality of the business impact can be understood when a key employee leaves the startup whose work is extremely critical in an ongoing project.
IMPACTING PRODUCTIVITY LEVELS: During the lockdowns in action many IT startup companies find it struggling to keep their employees happy as they are unable to maintain a balance between work and personal life. The skill to manage the workload from home was not easy initially as startup companies in the IT sector do not have that set up to smoothly transition the entire model as big MNCs do. That resulted in a lack of communication across levels.
SECURITY BREACHES: Bolstering security tended to be the last thing small-scale IT startup companies looked into which resulted in online security breaches. Hackers target small-scale startups be they IT firms or non-IT firms the impact directly falls on the organization's goodwill and brand image. Hackers target small-scale firms that do not have the bandwidth to take protective measures. Most cyber-attacks are so damaging that 60 percent of the startups get shut down 6 months after the security breach takes place.
RETAINING CLIENTS: This challenge is faced by IT start-ups in retaining customers, clients, and business partners who are associated with the company. The IT start-up firms are in a market position to slowly build up their reputation. However, a major parameter of client relationship building was physical meetings which were severely restricted during the 2020-2021 pandemic times. The clients thought of switching the outsourced service to try their options in the market. This resulted in a new challenge for IT startup companies.
Now to give an overview, taking an example of the year 2021, the total number of organizations founded was 416 while the total number of founders in this chart was 580. The kind of investment these newly formed companies received are 1 – Venture capital, 2- Accelerator 3 – Corporate Venture capital 4 – Entrepreneurship Program, and 5 – Incubator. Let's have a look at the topmost startup companies
XIMKART (Bangalore-based company ) total funding amount is 2.4 Million USD total number of investors is 6.
LISSUN ( GURGAON BASED COMPANY) TOTAL FUNDING $964.1 K total investors is 11
STOCKPE ( NEW DELHI BASED ORGANISATION) TOTAL FUNDING 20 MILLION INDIAN RUPEES
total investors is 1.
MEDYSEVA (INDORE-BASED ORGANISATION)TOTAL FUNDING 15 MILLION INDIAN RUPEES. total investors is 8
BUTTERFLY LEARNINGS ( THANE, MAHARASHTRA) USD 1.5 MILLION TOTAL FUNDING, total investors is 6.
COVID CHALLENGE (ACCENTURE)
Since the time the Covid pandemic hit the planet the business operations of Accenture took a massive turn. Initially, as usual, Accenture has a high performance-driven work culture which is backed by high pay and spot terminations abruptly. Now during covid times, people are afraid to switch to companies that have less job stability. The attrition of Accenture took to new record-breaking heights of 20-25 percent approx. Employees from other companies are not ready to join Accenture even with an elevated hike. People are happy with less pay but more job security. But Accenture by that time is on the verge of a manpower crunch and shortage. They need to show manpower strength to acquire new projects which are slowly lacking. A major factor of employee belongingness is critical in the pandemic work-life era. When that part went missing Accenture had to pay the price.
COVID CHALLENGE (CTS)
From around 2020 to 2022, the attrition of Cognizant Technology Solution stood around 31 to 33% percent the highest among all the major MNCs. The Impact was so bad the leadership of CTS bashed out the Business Unit heads very badly. Employees need to be handled effectively and that is exactly where CTS failed.
The shift from working in the office to working from home is a new challenge and then getting a taste of comfort. Then again being forced to return to the office which created huge discomfort and frustration among employees . Now people are ready to switch companies when called to the back office. That is even a major huddle. MNCs cannot afford attrition. This is the synopsis of the entire situation, a problem which the IT / BPO industry faced.
Bibliography :
official website of CTS, Accenture. Ex employee of Accenture shared the insider situation of Accenture.
The Point wise analysis is done by myself as I being an IT sector employee.
Photographs taken from splash.com
. . .