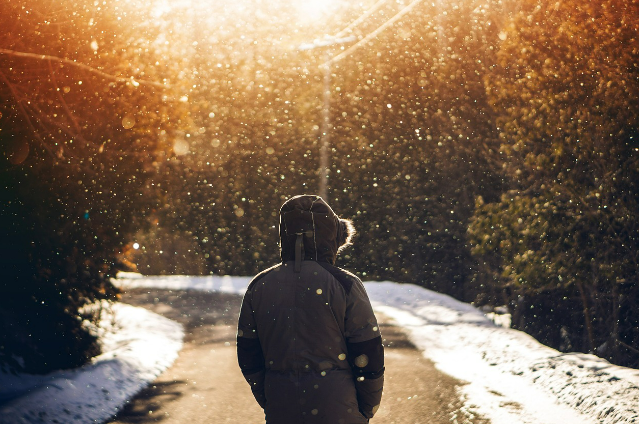 May 2000. The morning sun shone radiantly across the horizon. It was a warm, sunlit morning in the city of Chicago. Sam, a software engineer at a multinational company, Blue Ways, was sitting on the porch of his apartment. There was a blue coffee cup on the porcelain table. An ashtray filled with burnt cigarettes lay beside the cup. It was around 10 a.m. in the morning. The lush green porch shone bright green in the dazzling sunlight, devoid of any particular hue. A book titled "A Yellow Sky" was in his hands. Sam was deeply engrossed while reading the book. It was a tale of deep, engraved sorrow. The story of an orphan teenager, who fought against the crude society to fulfill his dream of becoming a cricketer, in the snowy land of Alaska.

Sam could resonate with the poor boy's struggle for sustenaince. He himself was an orphan. He aspired to become a renowned radio jockey since the age of 11. A young and loving couple had adopted him 11 years ago, from an orphanage in Chicago. They were more than his own parents to him since they showered tremendous love on him. Currently, he was one of the top radio jockeys at Blue Moon FM Studio. Although it was a part-time job, he enjoyed his work. He lived all alone, and his adoptive parents had passed away in an accident, over a year ago. When he reached the thirty-fourth page of the book, suddenly the doorbell rang. He proceeded to open the door and stared at the gigantic grandfather clock on the eastern wall. A young boy, around 11 years old, stood outside the door. He was clad in tattered clothes, and told him "Do you want to buy some snacks?" The boy seemed identical to the protagonist of the story. Even he used to sell warm snacks in the cold neighbourhood.
Sam took some burgers and paid him ten dollars. The boy left immediately. He returned to the spacious patio consequently. The bright afternoon sun shone radiantly across the red horizon, it was 1 pm the day. After devouring a sumptuous lunch comprising bacon, peas, potatoes, and warm chicken soup, he fell asleep on the couch. Abruptly, he found himself inside the story. It was Timmy, the protagonist of the story by Robert White, a renowned author. He was travelling across the snow-laden paths and crossroads when he stumbled across a mob chasing a rebel. He was hit by a bullet all of a sudden.
The next day, Sam was found dead by the police on his couch, caked with blood, and a pistol lay at his side. His blood had splattered on the snow inside a glass globe, which had broken into pieces, completely shattered into million pieces. No one knew how he passed away, despite the anti-depressant pills found in his chamber. Maybe, it was telepathy, who knows?
. . .