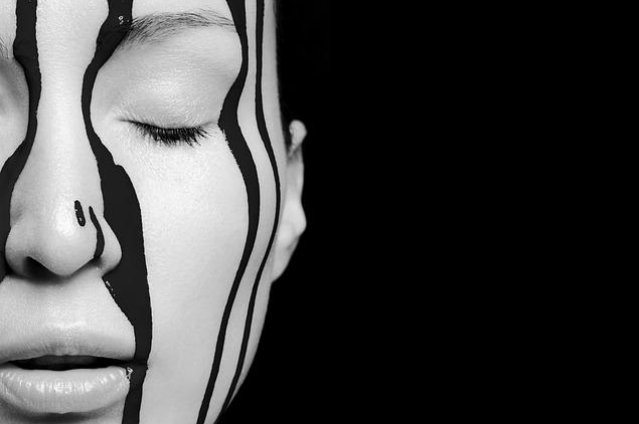 "Time, the greatest healer, has its own way of breaking up our memories into fragments of minuscule pieces. Pieces, so fragile and delicate that they get swayed in the dust of time and eventually forgotten''.
Life is just the repertoire of those bittersweet memories. Trying to capture them within the caverns of our mind, becomes exceedingly impossible and slowly they begin to vanish for good and buried forever in the past.
"This is so unladylike".
"Wear a salwar kameez with a dupatta".

I get comments and molested in whichever age or outfit I'm in or whatever time of the day it is. I'm teased as a public property. I am not allowed at midnight. I have to have a male acquaintance wherever I go. I reject a guy who proposed and I invite him to throw acid or rape me. I get married with the best education and values but I couldn't give dowry and I am burnt alive. I give birth to a cute little girl that becomes a fault and that innocent soul is dead.
From her attire to her lifestyle, nothing is her choice.
Everyone and everything that shows up in our life is a reflection of something that is happening inside us. Is this the real you or it is conditioned as a reflex to believe you? The two so different. One being the consious you and the other being the optical illusion that is just perceived.
There are times when you're asked to compromise, and you do it with a smile.
There are times when you do something for the happiness of another, you ain't normal, because we don't find such stuff normal.
Here we are, who can't even lend a chocolate if asked for and there you are who've lent her life for someone else.
You're a proud woman, an inspiration for every living human.
We surely believe, not all women are made of sugar and spice and everything nice, some are made of adventure, fine beer and no fear.
W- Wonderful Mother
O- Outstanding Friend
M- Marvellous Daughter
A- Adorable Sister
N- Nicest gift to men from God
Beauty is not defined by how you look. It's alive in our spirits. The attitude she carries and the self confidence she wears is the best attire she is in and that is the best fashion that can beat any style in any season. Every woman is beautiful in their own way. As they say, " Be a Girl with Mind, a Woman with Attitude and a Lady with a Class ".
For me, the acid attack victim-survivor Laxmi SAA is not only a brave heart but a true inspiration who is ruling the world with her self confidence and courage. Their inner beauty reflects through their eyes as they smile. They are the epitome of happiness, freedom, confidence, and an undying spirit who refused to let circumstances overpower them. All are beautiful from skinny to healthy, dark to fair, tall to short, quirky, clumsy, shy, outgoing. No matter who says what. you are beautiful, believe in it. "A SUCCESSFUL WOMAN IS ONE WHO CAN BUILD A FIRM FOUNDATION WITH THE BRICKS OTHERS HAVE THROWN AT HER" Laxmi received a 2014 International Women of Courage award by US First Lady Michelle Obama. She was also chosen as the NDTV Indian of the Year. Hats off to her strength. She is an aura of hope and determination.
It's well said- "A woman is like a tea bag. You never know how strong she is until you put her into hot water."
There is nothing more rare more beautiful than a woman being unapologetically herself; comfortable in her perfect imperfections

W- Woman of substance
O- Optimal
M-Magnanimous
E- Empathetic
N- Noble
Her inner beauty reflects through her happiness, freedom, and confidence. The undying spirit of her is an inspiration for all women who refused to let circumstances overpower them.
All are beautiful from skinny to healthy, dark to fair, tall to short, quirky, clumsy, shy, outgoing. No matter who says what. you are beautiful, believe in it. Have courage.
"If you are searching for that one person that will change your life, just take a look in the mirror, you can find the best person who can."
. . .