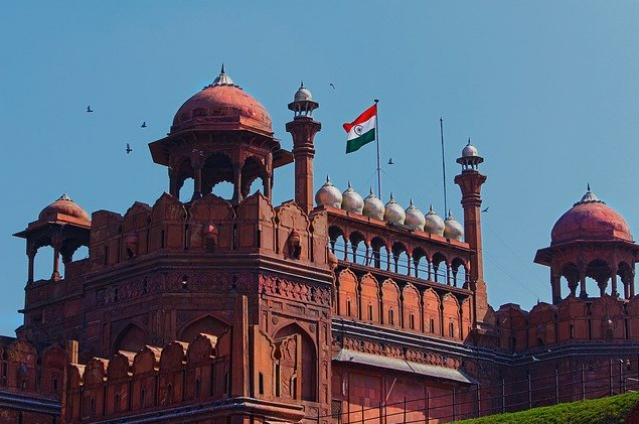 "Ask not what your country can do for you - rather ask yourself what you can do for your country." - JOHN F KENNEDY
From our mesmerizing landscapes to our rich heritage, from our unique culture and diverse history to joyful festivals, India is a gorgeous amalgamation of traditions, languages, people, and ways of living. Being a multi-cultural, multi-lingual, and multi-religious society, India has been called the golden sparrow which always believed in "Unity in Diversity"
It is a mystique melting pot of vibrating diversity where each state from Jammu and Kashmir to Kanyakumari specializes in its specific ethics, traditions, languages, folksongs, dance, attires, identities, and cuisines.
India's age-old unique and incredible civilization speaks of unity as strength where the Hindus, Sikhs, Buddhists, Muslims, Jains, Christians, Jews, Parses, etc, live together in harmony, trust, love, and brotherhood. It takes its pride in its 1.3 billion citizens who can have different perspectives about life, religion, economy, and politics, and yet belong to one nation, Bharat.
India is a secular country that boasts about its constitution that guarantees all its citizens the freedom of faith, right to freedom of expression, right to speak different languages, and livelihood. India's great historical heritage signifies its dynamism and optimism.
India's cultural strength and political unity make it the world's largest democracy. Belief in spirituality, conscience, and tradition are important virtues. The leaders of the Indian freedom struggle Mahatma Gandhi, Pandit Jawaharlal Nehru, Mohammad Ali Jinnah, Maulana Abdul Kalam Azad, and Sardar Vallabh Bhai Patel united made the fight for freedom a success.
The oneness of the whole nation despite its diverse caste and race stood on the same platform in the unforgettable freedom struggle that forced the British Empire to free India from its captivity.
We have "RAM" in RAMZAN and "ALI" in DIWALI. How can religion divide us?
With the world's second-largest population belonging to various ethnic groups, the greatest virtue of Indian culture has been its power to tolerate challenges. Despite the invasions and rule by the Britishers, the whole nation stood with its moral and spiritual values that strengthened India's struggle.
The difference in opinion, way of life, faith, and religion is its strength and pride, not weakness.
United India is where -
Poverty and Illiteracy are history,
Education becomes the priority
Agriculture and Health work in symphony,
Women and Children live in harmony,
Wildlife, Heritage, and Technology live with integrity
. . .