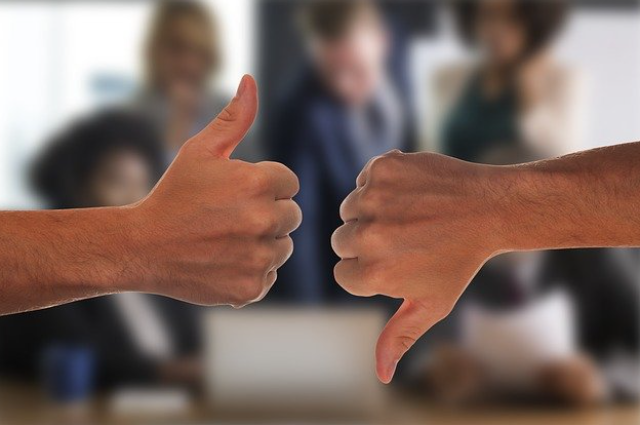 Sardiyon ki thandi or khushk shaam thi... Halki halki hawa me raakh ke kuch tukde ud rahe the or unhi tukdo me se aarhi thi ek awaz...
Sach Or jhooth me kya faraq hota hai? Jhooth ko toda jaa sakta hai moda jaa sakta hai usme or jhooth ko joda jaa sakta hai. Par sach sirf sach hota hai usme or sach ko nahi milaya jaa sakta sach atal or adig hota hai.
Shayad isi liye humre badhe budhe kehte the. Ke jhooth chahe kitna bhi phel jaye par wo sach ko nahi dhak sakta. Par kya ye baat aaj bhi utni Sahi jitni pahele hua karti thi? Is sawal ka jawab mere pass nahi tha. Par jab tak jawab mila bohot derr ho chuki thi.
Ye meri kahani hai me yani birju jadhav ek 30 saal ka unmarried aadmi. Badi mushkil se gao ki padhai khatam kar ke mumbai shaher me naukri karne aaya tha socha tha khoob kama ke gao se maa baap ko yahi le aaunga. Lekin pichle 7 saal se ek hi CA ke office me kaam kar raha hu or tankha hai mahez 12000/- or gao paise bhejne ke or ghar ka rent dene ke baad bachte hai sirf 2000 or wo bhi mahine ke khatm hone se pehle khatam ho jaate hai. Ab mere pass bache hai sirf 100 rupye or mahina khatam hone me 4 din baaki hai pata nahi kese guzrenge ye 4 din.
Birju raat ke samaye ek sadak kinare chal raha tha jo lagbhag sunsan thi or chand gadiyon ki awajahi se zinda thi or apne hath me apne wallet ke andar pade un 2 kamzor 50-50 ke note ko dekh raha tha. Usne wallet jeb me rakha or us khali footh path pe chalne laga jispe uske or street light ke alawa koi nahi tha.
Achanak usko apne piche se ek awaz aai.
Beta kuch madad karo..
Birju ne piche palat ke dekha to ek phate haal budha jiske haath me ek ajeeb si lathi thi uska jisam chand chithdo se lipta hua tha uske gaal andar ki or dhase the or daadhi seene tak thi usse kaali ankho or daya yachna ki nazro se dekh raha tha.
Birju hairan hua kyu ki kuch derr pahele wo sadak pe ek dum akela tha or achank hi ye budha uske piche parakat ho gaya. Beta bohot bhook lagi hai kuch khane ke liye paise dedo. Budhe ne gidgida kar kaha. Bhook lagi hai ya talab. Mujhe sab pata hai daru charas ke liye paise maang rahe ho na. Ye bolte waqt birju ko khud pe thoda garv mehsoos hua jese usne budhe ki chalki ko pakad liya ho. Nahi beta sach me bhook lagi hai 3 din se kuch nahi khaya hai. Budhe ne pehele se zada bechargi se kaha. Birjune kuch socha or fir apne jeb se wallet nikala or usme se ek 50 ka note uss budhe ko dediya. Jin maali halat se birju guzar raha tha usme ye 50 rupye dena ek bohot hi sahas bhara karye tha. Shayad isiliye bhi kyu ki wo bhi bhook or lachari ko acha se samjh sakta tha. Paise milte hi budhe ke chehre pe bachcho jesi mukurahat aaj ti hai.or bolta hai Bhagwan tumhara bhala kare beta tumhari harr murad... Han han jao kuch kha lo. Birju use bich me rok ke bolta hai. Birju waha se aage badh jata hai or budha bhi Usse viprit disha me chala jata hai. Birju fir chalte chalte apne wallet me jhankta hai or mann me bolta hai ab ghar tak paidal hi jana hoaga. or ek lambi saans chodta hai jese usse sans ke goobar ke sath wo apni har taklif ko jhatak raha ho.
Jese hi birju wallet jeb me rakh kar wapas samne dekhta hai achanak usse apne samne wo hi budha khada hua dikhta hai. Budha khade hue usse hi dekh raha hota hai. Jese uske chehre ko padh raha ho hai. Birju chok kar bolta hai. Kya hua. Ab kya chahiye?? Bohot pareshan lag rahe ho beta me koi madad kar sakta hu. Budha vinarmta se bolta hai. Are jao na baba de to diye paise or paise nahi hai mere pass. Birju jhunjhla ke bolta hai. Birju thaka hua hota hai or sath hi usko budhe ko diye hue paiso ka bhi afsos tha. Bhale hi wo kaam usne saddbhav se kiya ho lekin us ke mann me ye khayal aarhe the ke kash usne aisa na kiya hota. Or jab usne uss budhe ko fir se dekha to uspe bhadak gaya.
Janta hu beta tumhare pass sirf 100 rupye the jisme se 50 tumne mujhe dediye. Budha utni vinarmta se bola. Birju ka sabar ab tootne laga wo thaka hua or pareshaan to pehele hi tha budhe ke bar bar takrane se uska gussa or badh gaya usse laga ke ye budha use lootna chahta hai. Bohot achi trick thi jab mene pars me se tumko paise nikal ke diye tab hi tumne pars me jhank liya hoga. Mujhe pehele hi samjh jana chahiye tha. Tum dhongi buddhe ho. Bhag jao yaha se warna diye hue paise bhi chin lunga. Budha kuch second apni hoto tak lambi moocho ke niche halki si muskurahat liye birju ko niharta hai fir usko ek hath me pakdi hui lathi utha se ashirwad deta hai. Bhagwan tumhari har murad puri kare. Or itna bolke budha waha se chala jata hai. Raat ke kareeb 11:30 baj rahe the birju ko sadak ke kinar ek choti si chai ki dukan dikhti hai jispe kai log khade hoke chai or cigarette pee rahe rahe the. Mumbai me ye nazar aam hai. Raat ke kitne bhi baje ho aapko kisi na kisi kone me chai or ciggarette ki dukan dikh jayegi jaha achi khasi bheed hoti hai.
Yu to birju ko apni jaddojahad ki zindagi ne kabhi koi shok palne ka moka nahi diya tha. Par chai wo ek aisi chiz thi jo usse sab se aziz thi uska ek lota shok. Birju chai ki dukan pe ruka or ek chai li. january ki thandi or khushk raat me chai ki wo garam chukiya usko sab taklife bhoola de rahi thi. Ye thik waisa hi tha jese kisi androoni chot pe garam sek aram or skoon pohchati hai. Chai peete peete birju apne haath me wo 50 ka note pakda tha. Or soch raha tha. Mene bina wajha usse budhe ko paise dediye ab me kya karunga kash ye do 50 ke note hote to mera kuch din ka guzarana ho jata. Birju ne chai khatam kar ke dukandaar ko akhri bhacha 50 ka note diya or apne piche dekhne laga jaha kuch ladke ladki ek mehngi car ke pass or unme se ek sahqs car ke bonnet. Pe baithe chai pee rahe the or hassi mazak kar rahe the. Inki life kitni sahi hai na koi tension na koi pressure. Baap ki kamai ke mazze le rahe hai. Tabhi piche se chai wala bola. Are bhai ek cahi li hai na?
Birju- haan
Dukandaar- are tumne galti se 50-50 ke do note diye na isiliye poocha.
Birju hairan hoke budbudaya... 2 note???
Dukaandar ne birju ko wo do note dikhaye.
Birju ne 50 ke note samet chutte paise liye. Or waha se nikal gaya. Par raste bhar uska dimag isi hisab me uljha raha ke ye 50 ka dusra note kaha se aaya. Kuch der sochne ke baad birju ne is paheli ko bina hal kiye chod diya or is ishwar ka ashirwaad samjh ke uska shukriya ada kiya. Ek aam dharmik insan ka yahi bartav hota hai jab koi baat uski samjh ke pare hoti hai wo usse upar wale ki leela pe daal deta hai. Jese kisi ek rahesaye ko hal na kar pane pe usse usse bade Rahesaymewad ke sandook me daal dena. Or nichchint ho jana. Birju apne ghar pohocha or bina khana khaye so gaya. Ek to wo aaj ki ghatanao ki wajha se kafi thak gaya tha. Or sab se ahem usne khana bhi nahi banya tha mahine ke ant me use kai bar bhooka hi sona padta tha.
Agali subha jab po phati (subha ki paheli kiran) to birju jaldi uth gaya bina khana khaye sone ki wajha se nind thik se nahi aai thi. Or aaj usse office jaldi bhi pohochna tha kyu ki aaj friday tha or is wajha se uska sathi karamchari jo ki ek muslim tha aaj der se aane wala tha. Birju ne chai or pav ka nashta kiya or ghar se nikal gaya. Uski basti se kuch dur bus stop tha birju ne waha se bus pakdi or bus me chad ke ticket kharid ne ke liye apna wallet nikala wo fir hairan ho gaya usme wo 50 ka note gayab tha jo usse raat me mila tha. Pura wallet jhadne ke baad or apni talaashi lene ke baad bhi usse wo note nahi mila. Birju ne bache chutte paiso se ticket liya or office pohocha. Or kaam pe laga gaya. Dopaher ke laghbhag 1:15 baje birju ke boss ne birju ko argent apne cabin me bulaya
Birju- Sir apne bulaya.
Boss- Han Birju ye paper jaldi se xerox karke lao office ki xerox machine kharab ho gai or mujhe ye file argent bhejni hai. Boss ne is pure wakye ko jitni tezi se bola tha usse birju ko andaza hogaya ke boss kitni jaldi me hai. Birju ne paper liye or cabin se bahar nikal aaya. Lekin masla ye tha ke aaj friday tha or pass me sirf ek stationary ki dukan thi jo ek muslim ki thi or namaz ke liye band thi. Ab birju ko karib 800 meter chal ke jana padega xerox karne or January ki raat chahe kitni bhi sheet lahero se bhari ho din me suraye dev ka hi prachand raj rehta hai. Birju garmi me chalna nahi chahta tha. Usne mann hi mann socha. Yaar ab kya karu kon itni dhoop me chal ke jayega. Kash ye paper bhi kal ke note ki tarha double ho jaye. Birju ne fir wo kriya dohrai jo raat me ki thi wo chalte chalte paper ko hath se ghasta or mann me budbudata "do ho ja do ho ja" Yu to birju ko pata tha ke aisa nahi hone wala fir bhi wo aisa kar raha tha.
Achanak uske hath me halki sir roshni phooti. Or use mehsoos hua ke uske hath me ab ek nahi 2 paper hai. Birju ki hairangi ki koi seema nahi rahi. Uske mann me kai vichar samndar ki lahero ki tarha uffan maar rahe the. Birju ne khud ko ashwast karne ke liye fir paper ko hath se ghasa or kaha. Do hoja. Fir ke prakash poonj phoota or paper 2 hogaye. Ab birju koi shaq nhi reh gaya tha ke uske pass koi aasamanye or divya shakti aagai hai usne khud ko sambhala or. Tez tez kadmo se boss ke cabin ki taraf bada. Or andar pohoch ke boss ko paper dediye. Are bohot jaldi agaye boss ne kaha.han wo bhagte hue gaya tha. Aapko jaldi papers chahiye the na. Birju ne thodi si chapalusi ka jhoka marte hue kaha
Boss- very good
Birju kuch second hath bandhe khada raha usse dekh ke boss ne poocha
Boss- kya baat hai.? Kuch kehna hai?
Birju- han sir wo meri tabiyat kuch thik nahi lag rahi hai. Kya mujhe jaldi chutti mil sakti hai. Kuch advance dawa ke liye.
Boss- tabiyat ka bahana bana ke kahi dost ke sath kahi jane ka irada to nahi hai?
Birju- nahi sir aap to jante hai. Mera koi dost nahi hai. Ye office hi mera sab kuch hai.
Boss- hmm.. Thik hai ye lo paise. Lekin kal office time pe hi aana.
Boss ne Birju ko ek 500 ka note diya.
Birju ne ek bholi si muskurahat deke shukriya ada kiya or waha se nikal gaya.
Birju apni puri gati se waha se nikal gaya. Or bus me chad gaya. Bus me baithe hue birju besabri se apne bus stop ke aane ka intzaar kara raha tha. Uski halat usse vigyaanik si thi jo apne khoje hue aale ( machine) ka nirnaayak parikshan karne wala ho. Wo apni besabri lakh chupane ku koshish kar raha tha. Par uske chehre ke bhav uska sath nahi de rahe the. Birju bus se utar ke puri gati se ghar me ghusa or jhatke se darwaza band kar ke zameen pe baith gaya. Or jeb se 500 ka note nikal ke usse hath se ragadte hue bolne laga. Do hoja do hoja do hoja. Fir wahi hua halki si roshni ke sath 1 note 2 note me tabdeel hogaya. Birju janta tha kya hone wala hai fir bhi wo hairan rehgaya. Uska antim parikshan safal raha.
Uske samjh nahi araha tha wo hasse ya khushi ke maare roye. Uska zor zor se chillane ka mann ho raha tha lekin wo chilla nhi sakta tha. Usne apne jazbato pe kaboo kiya or fir notes koi do karne me jut gaya. 1se 2.2 se 3.3 se 4 aise hi karte karte birju ne puri zameen paiso se bhar di wo bass paiso ko dungna kare jaa raha tha. Or aisa wo paiso ke laalach me aake nani kar raha tha. Balki usse apni shakti ka istimal karne me maaza araha tha. Kuch derr baad birju ko ahesaas hu ke kareeb 2 ghante se paiso ko doguna karne me laga hai. Or ab tak birju ka Lagbhag pura ghar pasio se bhar chuka tha. Birju ne khud ko iss nashe se bahar nikala or sabhi paiso ko ek jagha kiya. Or ab waqt tha in paiso ko kharch karne ka. Birju ne ek andaze se moti noto ki gaddi bana ke jeb me rakhi or baki paise ek lohe ke sandook me daal diye jisme wo apne kapde rakhta tha.
Akasar birju khud se zada apne gharwalo ki fikar me rehta tha. Har waqt unki zaruratein puri karne ki koshish me laga rehta tha. Par aaj nahi aaj birju sirf apne liye jeena chahata tha. Agar ye sab ek sapna tha wo sapne ko bhi puri tarha se jeena chahta tha isse pehle ke uski need khule or wo fir ussi pai pai ki jaddojahad me lag jaye. Birju ghar se nikal ke mumbai ki night life ko enjoy karna chahta tha. Aaj usne har baar ki tarha bus ya train ke dhakke nahi khaye balki AC cab me safar kiya. Aaj usne sadak kinare wali tappri se chai nahi pee. balke mahenge hotle me khana khaya or coffee pee. Or aaj usne footphath se nahi balke mall se branded kapde kharide. Puri raat maaze maarne ke baad birju apne ghar wapas pohcha to kafi thak chuka tha. Usne apna sandook khol ke dekha jisme usne paise rakhe the wo pura khali tha. Or usme mahez ek 500 ke note ke or kuch nahi tha.
Birju ke kuch samajh nahi ayaa use laga shayad uske ghar chori hui hai. Par darwaze pe laga tala waise ka waisa hi tha or ghar me zabardasti ghusne ke koi nishanat bhi nahi the. Birju is kadar thak chuka tha ke ussne bina zada apne dimag ko aziyat diye sone ka faisla kiya waise bhi ab usse iss koi farq nahi padta tha ke uske paise gayab ho ya chori. Wo ek akela 500 ka note kafi tha uski zindagi aish se bitane ke liye. Agali subha birju naha dhoke or naye kapde pahen ke taiyar hua. Or aam dino se thoda zada waqt usne aaine ke samne bitaya. Birju ne apne 500 note ko 5 guna kiya ghar se nikal gaya. Birju ne office tak jane ke liye texi book ki or office pohcha. Aaj birju thoda zada hi khush tha. Lekin ye khushi sirf uski shakti ke wajha se nahi thi kuch or tha jo birju ko fir kaam pe kheech laaya tha jab ke usse kaam karne ki zarurat bhi nahi thi. Birju jese hi office me ghussa uski nigahen tezzi pure office me ghoom ne lagi jese wo office ko scan kar raha ho. Or akhir usko wo nazara mil hi gaya jiski usse talash thi.
Ek kone me khadi ek ladki jisne safed kameez or neeli salwar paheni thi. Sar ko ek dum kasi hui choti jo niche se khuli thi. Jisse aksar poni tail kaha jata hai. Ek aam sharir jo na zada dubla bhi nahi tha or motape se door door tak iska koi lena dena nahi tha behad mamuli ankhe lekin unko kajal se is tatha ranga gaya tha ke koi uspe dhyan diye baiger reh na sake. Ye ladki thi sheetal. Sheetal ek kone me khadi kuch logo se baat kar rahi thi. Sheetal isi office kaam karti thi. Sheetal ko is office me kaam karte hue saal bhar hi hua tha.Baap sarkari nokar tha or sheetal CA ki padai kar rahi thi isiliye is office kaam kar rahi thi taki kuch seekh sake. Sheetal apni bahen ki shadi ke liye ek hafte ki chutti pe thi. Or aaj hi loti thi.
Kyu ki birju ko pata tha ke sheetal aaj chutti se wapas aane wali hai isiliye wo itna utsahit tha. Yu to birju ne sheetal se kabhi hi hello ya kaam ke alawa koi baat nahi ki thi. Par wo sheetal ko man hi man bohot chahta tha. Itna zada ke ek baar dusre office me zada tankha milne bhi usne waha ki nokri nahi chodi. Par birju me kabhi itni himmat nahi aai ke wo apne dill ki baat sheetal ko bol sake. Or ye baat usko bhi ache se pata thi ke wo kabhi sheetal se apna izhar-e-ishq nahi kar paayega. Lekin fir bhi usse sheetal ke aas pass hone se skoon mehsoos hota tha. Usse lagta tha ke sheetal us muqam pe hai jaha wo kabhi nahi pohoch sakta isiliye sheetal ko hasil karna to door wo usse baat bhi sirf itni hi karta tha ke kabhi sheetal ko uske dill ka haal pata na chale. Kyu mumkin tha ke aisa hone ke baad sheetal usse apni nazaron me gira de. Par ab haalat badal chuke the ab birju wo birju nahi raha tha jo pai pai ka mohtaj tha. Wo ab chahta to duniya ka sab se ameer admi ban sakta tha. Birju sheetal ko dekh hi raha tha ke sahsa ek awaz aai. Birju.. Birju idhar aana birju ek jhake se khayalo ke toofan se bahar aaya. Peeche dekha to uska boss use bula raha tha. Birju boss ke kareeb gaya to boss ne kaha
Boss- birju kal jo paper tumne mujhe diya tha kya mene usse file attach kiya tha?
Birju- han sir apne sab papers mere same attach kiye the. Kyu kya hua?
Boss kuch asamanjas me zameen ki tarf dekhte hue bola.
Boss- pata nahi clint bol raha hai file me do hi paper mile hai usko
Birju- sir ho skata hai paper gir gaye ho
Boss- han shayad. Kahir tumhaari tabiyat kesi hai
Biju ek dum first class
Boss-good
Boss bian iss sawal ko hal kiye ke paper kaha gaye wapas apne cabin me chala gaya. Par birju ko uske sawal ka jawab mil gaya tha usko samjh agay ke wo jo bhi cheez doguni karta hai uski sirf asal baki raheti hai nakal gayab ho jati hai. Birju ne socha kahir usse isse kya wo paise double karke bank me jama kar dega fir bank jaane or unka kaam. Abhi to usse sheetal se apne dill ki baat kehni thi. Aaj pura din birju kisi na kisi bahane se sheetal ke kareeb jane ki koshish karta raha. Par itne dino baad wapas aane ki wajha se wo logo se gheeri hi rahi or birju ko usse baat karne ka moka nahi mila. Jab office ki chutti hui or sab office nikle tab birju ko wo moka mila jiska usse intzaar tha. Sheetal apne office ke dosto se wida leke parking me se apni scooty nikal rahi thi or waha ek dum akeli thi birju ne apni himmat ka ek ek katra ikkhata kiya or soch ke kam se kam kuch aisi baat kare jisse uski or sheetal ki dosti aage badh sake.
Birju bade hi sambhle hue kadmo se sheetal ki taraf badha par uski himmat jawab de rahi thi uska pura sharir thanda pad chuka tha. Uska dill seene pe istarha dhadak ke chot kar raha tha jese koi hathoda se keel pe waar kar raha ho. Birju sheetal ke pass phoch or kuch doori pe uske peeche khada hogaya. Birju apni puri koshish kar raha tha lekin uske shabd sirf uske dimag me hi ghoom rahe the wo zaban ke raste dhawni ke duara bahar aane me asamarth the. Sahesa sheetal palti. Or birju ko piche khada dekh halki si choki.
Sheetal- ohh birju. Kya hua.?
Ab birju ke pass siwaye baat karne ke or koi rasta nahi tha. Wo bola.
Birju- kuch nahi bass tumko bahen ki shadi ki mubarak baad dena thi. Wo aaj tum pura din logo se gheeri thi or kaam bhi zada tha isiliye baat nahi kar paya.
Sheetal ne ek smile ke sath jawab diya. Sheetal- shukriya birju
Ab birju ki himmat thodi badi. Usne aage baat badane ka faisla kiya. Ye thik waisa hi tha jese subha subha talab me nahana shuru me paani ki thandak se darr lagta hai par jab ek baar pani me utar jao. To usse zada skoon bahar bhi nahi milta. Birju ne baat aage badate hue poocha
Birju- or sab kesa raha shadi me.
Sheetal ne phone me time dekha or jaldi jaldi me kaha.
Sheetal- han sab ache se ho gaya. Acha ab me chalti hu aaj jija ji ghar aane wale hai ghar jaldi pohochna hoga. Kal office me baat karte hai. Sheetal ne apni scooty nikali or birju ko ek smile deke waha se chali gai. Kuch second to birju ko laga ke sheetal usko taalne ke liye bahana kar ke nikal gai hai. Par fir usko akhri ke wo shabd yaad aaye. "Kal office me baat me karte hai" Birju in shabdo ko yaad kar kar ke bar bar khush hota raha. Or aisi khayali khushi ko leke wo ghar pohocha or aage ki planning karne laga. Ke kese sheetal se apne dill ki baat kahe.
Wo kai tarkeebe sochta par har baar yahi khayal aata ke ye nahi kar payega. Bhale hi uske maali haalat greebo wale nahi the. Par wo abhi mansik gareebi se bahar nahi aapaya tha. Iska ek saboot ye bhi tha. Ke aaj sheetal se baat karne ke baad wo ghar bus se aaya tha. Wo bhool gaya tha ke wo aram se ek texi hire kar sakta tha. Birju sath me ek sharab ki bottle bhi laya tha jo Usne aaj hi ghar aate waqt khareed thi. Sharab peete peete achanak uske dimag me khayal aaya kyu na khud ko hi do karlu? Apne dusre roop ko sheetal ke pass bhej dunga dill ki baat kehne ke liye. Agar sheetal ne han kaha to thik nahi to yaha se kaam chod ke kahi or chala jaunga. Or wese bhi meri nakal to Kuch derr me wese hi gayab ho jayegi jese wo paper or paise hue the. Birju ne sharb ka ek glass or bhara or ek saas ke saath gaatak gaya or khada ho gay or Apne sharir ko ragad ne laga
Birju- do ho ja do hoja do hoja
Birju kareeb ek minute tak aisa hi karta raha jab ussne dekha ke kuch nahi ho raha wo ruk gaya or nirasha ke sath sochne laga. Shayad ye shakti sirf nirjeev vastuon pe kaam karti hai birju zameen baith ke jese hi daaru ki bottle ko hath lagane wala tha aise hi uske andar. Se roahniya nikalne lagi or birju zameen pe gir ke tadap ne laga birju ke sharir se nikalne wali roshni insani akar lene lagi. Or kuch hi derr me birju ke samne khud birju khada tha. Birju ne khud ko zameen se uthaya or haraini ke maare kuch bhi bol nahi paa raha tha.
Birju-wooohh... Akhir mene kar hi liya.. Wow... Kya bolu kuch samjh nahi araha hai..
Birju-2 ek sahant magar garaj si awaz me bola
Birju-2- kuch bolne ki zarurat nahi hai. Me samjh sakta hu tumhare har jazabt ko or usse sahej thang se zahir bhi kar sakta hu. Isiliye to tumne mujhe banaya hai.
Birju- han wo to hai
Aisa paheli bar hua tha ki birju ko koi aisa mila tha jisse birju apne dill ki har baat kar sake koi aisa jo birju ko samjh sakta tha. ek Aisa dost aisa saathi jiski har kisi ko talash rehti hai. Birju ne raat bhar khud se baat ki bohot saari daaroo pee aaj raat birju bohot hassa. bohot roya. Bohot khush hua. Bohot dukhi bhi hua.
Agli subha jab birju utha to sham ke 5 baj chuke the. Birju ne apna phone check kiya to usme uske boss k kai miss call the.
Birju- lagta hai raat me kuch zada hi daaro pee li. Ab boss ki baate sunna padegi. Soch raha hu kyu na pura office hi kharid lu.
Birju ne apne aas pass dekha to usse dusra birju nazar nahi aya
Birju- lagta hai me kuch zada hi so liya. Meri nakal gayab hogai. Khair use to me fir bana lunga pahele chai bana leta hu bohot sir dard ho raha hai.
Birju kitchen me gaya to chai ki patti khatam ho gai thi. Birju ghar se bahar chai patti lene nikla or samne wali dukan pe pohcha.
Dukan pe pehele hi kuch garhak mojood the
Birju- tiwari ek chai patti ka packet dena
Dukan daar ne koi partikiya nahi di or dusre grahako ko samane dene laga.
Yu to birju aksar dukandaar se thoda dab ke rehta tha kyu ki zarurat padne pe ussi se udhar samaan lena padta tha par ab usse dabne ki zarurat nahi thi. Birju kuch derr yuhi khada raha par dukandaar ki taraf se koi pratikriya na dekh ke gusse me bola
Birju- are behra hogaya hai kya tiwari chai patti dena
Dukandar ne fir bhi nahi suna.
Birju or gusse me aagaya or zor se chilla ke bola
Birju- abe sunai nahi de raha hai to dikhai to de raha hai na. Itni derr se khada hu yahan.
Tabhi birju ko piche se sheetal ki hassne ki awaz aai.
Birju ne palat ke dekha to sheetal uski nakal k saath hath me haath daale ghar ki taraf aarhi thi.
Sheetal- kamal hai na birju ye same dior ka bag original me online 20000/- ka hai or iski 1st copy sirf 5000/- ki or dono me koi faraq nahi hai.thank you birju mujhe kab se bag chahiye tha.
Birju-2 ne birju ki taraf dekha or muskurate hue bola
Birju 2- janeman agar tum original bag mangti to me tumko wo bhi dila deta. Par jab nakal itni behtar hai to asal ki kise zarurat.
Birju 2 ne birju ki taraf dekhte hue shaitani muskurahat di or sheetal ko leke ghar me ghuss gaya. Birju ke to jese pairo tale zameen khisak gai. Ye sab itni tezzi se hua ke usse samjh nahi aya ke wo kya pratkiya de. Uski buddhi ek dum jada hogai. Kuch khud ko sambhale te hue wo ghar ki tarf bhaga ke achanak uska pair jali lakdi ke koyele ki tarhan toot k zamin pe bikhar gaye or birju zamin pe gir gaya. Uske kuch samjh me nahi aarha tha ke ye sab kya ho raha hai. Tabhi wahan wo budha bhikari aaya.
Or uske samne aake apni ajeeb si lathi pe apne dono hath rakh ke or uspe apni thuddi rakh ke khada hogaya or muskurate hue bola
Bhikari- afoos ke tum apni shaktiyo ko pahechan nahi paye tum usse kuch bhi kar sakte the par tumne to bass ek ko do or do ke teen karne me hi barbad karte rahe. Par tumhari nakal usse pata tha ke tumhari shaktiya kya kar sakti hai. Or ab wo asal hai or tum nakal.
Birju harani ke bhav liye bola
Birju- tumko pata tha ke ye sab hoga. Isliye tum yaha aaye ho tum jante the sab.
Budha seddha khada hua or birju ke peeche aate hue bola
Bhikari- me kisi bhi waqt kahi bhi mojood ho sakta hu. Or rahi baat sab pata hone ki to wo to sirf upar wale ko pata hota hai. Mujhe to bass tumhara ant pata tha.
Birju ankh me aasu or gussa liye hue chillate hue bola
Birju- lekin kyu? Mene tumhara kya bigada tha.mene tumko khane ke liye paise diye the. Wo bhi bina kisi swarth ke
Budha banwati afsos ke sath bola
Bhikari-beta tumko mujhe dhongi nahi bolna chahiye tha.
Isi ke saath bhikari ne apni laathi se birju ke sar pe ek zordaar war kiya or birju ka pura jism rakh ban ke hawa me bikhar gaya
Or Fir hawa me udti rakh me se ye awaz aai
Ye meri kahani me yani birju jadhav ek 30 saal ka unmarried aadmi...
. . .