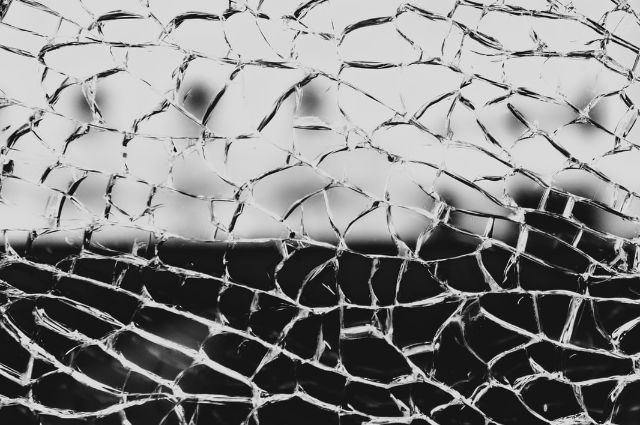 The COVID 19 pandemic has not just given me time to reflect upon my life, health, and career but also allowed me to begin my passion to spread awareness concerning major socio-legal issues. As a practicing lawyer myself, I have come across several occasions where I felt the urge to communicate and impart knowledge about many relevant legal remedies concerning social issues. However, time had been a major hurdle. But not anymore, so first and foremost, I would begin a series of Articles on Domestic Violence And remedies, which is the most prevalent socio-economic problem faced by the women in our country, and what remedies are available to such women under the law.

To begin with, in this first article, let us understand, "WHAT IS DOMESTIC VIOLENCE?"
Merriam Webster Dictionary defines Domestic Violence as 'violent or abusive behaviour directed by one family or household member against another.'
Domestic Violence is by and large a socio-economic problem faced by women for ages. Since time immemorial, women have faced violence at the hands of their male partners who often beat, assaulted, hurled abuses, and harassed them considering it as their right and/ or to fulfil their unlawful demand of dowry. Domestic Violence is a much broader socio-legal concept and by far includes acts causing physical abuse, verbal and emotional abuse, sexual violence, and financial harassment upon women by their male partners within the confines of their own home. The women being a weaker sex, have been meted ill-treatment and have been subjected to violence of some sort or the other, be it being kicked, slapped, hurled with verbal abuses, assault, mental and physical harassment, etc. to put it in simple words, violence faced by women in confines of her own home at the hands of the male members – husband, father-in-law, brother-in-law, father, brother or son and also by female members–mother-in-law, sister-in-law, daughter-in-law.
Violence faced by Women and how it is dealt under law:
Cruelty against married women by husband or his relatives – Cruelty is defined under explanation to Section 498 A of the Indian Penal Code, 1860 as any willful conduct which is likely to drive the woman to commit suicide or to cause her grave injury or danger to life, limb or health (whether mental or physical), or harassment of the woman with a view to forcing her or any person related to her to meet any unlawful demand for any property or valuable security or on account of failure to meet such demand.
Married women often face mental and physical harassment at the hands of their husband and in-laws. Women subjected to mental as well as physical harassment by the husband and in-laws, to meet their unlawful demand of dowry also constitute cruelty.
Women who are victims of cruelty or harassment had recourse of filing complaint under Section 498 A of the Indian Penal Code, 1860 which is a punishable offence with an imprisonment for a term which may extend to three years and shall be liable to fine.
Though, Cruelty is one of the grounds for divorce in Hindu Marriage Act, 1955, it has not been defined under the Act. However, the Civil law did not address the issue in its entirety.
Fundamental Rights safeguarding rights of women:
The Constitution of India guarantees rights of women under the fundamental rights provided in – (i) Article 14 of the Constitution of India, guarantees a person equality before the law and equal protection of the law within the territory of India. (ii) Article 15 of the Constitution prohibits the state from discriminating amongst other things on the ground of sex. (iii) Article 15(3) provides that nothing in the article shall prevent the State from making any special provision for women and children. (iv) Article 21 guarantees right to life and personal liberty.
Several laws and / or provisions have been passed to protect and safeguard rights of women under various Acts – Hindu Marriage Act, 1955, Hindu Succession Act, 1956, Hindu Guardianship Act, 1956, Dowry Prohibition Act, 1961, Maternity Benefit Act, 1961, Equal Remuneration Act, 1976, Sexual Harassment at Workplace Act 1999 to name a few.
Domestic Violence is a human rights issue:
Domestic Violence is undoubtedly a human rights issue, and serious deterrent to development. The Vienna Accord of 1994 and the Beijing Declaration and the Platform for Action (1995) have acknowledged this. The United Nations Committee on Convention on Elimination of All Forms of Discrimination against Women (CEDAW) in its General Recommendation No. XII (1989) recommended that the state parties should act to protect women against violence of any kind especially that occurring within the family(1).
The phenomenon of domestic violence is widely prevalent in India. Earlier where a woman was subjected to cruelty by her husband or his relatives, the only recourse under law was to register an offence under Section 498A of the Indian Penal Code. The Civil law did not address this phenomenon in its entirety. Therefore, the Parliament keeping in view the rights guaranteed under the Articles 14, 15 and 21 of the Constitution, enacted the Domestic Violence Act to provide more effective protection of rights for women who are victims of violence of any kind occurring in the family(2).
The Parliament enacted the Protection of Women from Domestic Violence Act, 2005 which received the assent of the President on 13.09.2005 and came into force on 26-10-2006.
Domestic Violence under Section 3 of the Act:
Section 3 of the Act, provides definition of Domestic Violence -
A woman is said to be a victim of domestic violence if she is subjected to acts of violence of any kind occurring within the family. Domestic violence could include any physical abuse causing harm or injury endangering life, health, and well-being both mental and physical. Any act causing verbal and emotional abuses which results in humiliating and insulting the woman. Any act causing sexual abuse which humiliates and violates the dignity of a woman. Any kind of harassment, injury, or harm caused to a woman to fulfil any unlawful demands of dowry. Anything causing harm and injury, both mentally and physically, and causing threats to the woman or persons related to her. The expression 'domestic violence' has a vast domain and covers all sort of physical abuse, sexual abuse, verbal and emotional abuses, and also financial or economic abuse which is depriving a woman of financial resources which she is otherwise entitled to under any law or custom whether payable under an order of a court or otherwise or the aggrieved person requires out of necessity.
When Section 3 of the Act defines domestic violence, it is clear that such violence is gender neutral. It is also clear that physical abuse, verbal abuse, emotional abuse and economic abuse can all be by women against other women. Even sexual abuse may, in a given circumstance, be by one woman on another. Section 3, therefore, in tune with the general object of the Act, seeks to outlaw domestic violence of any kind against a woman, and is gender neutral (2).
The Act defines several terms like "aggrieved person", "domestic relationship", and "shared household"
Under Sec 2 (a) of the Act, an "aggrieved person" is a woman who is or has been in a domestic relationship with the Respondent and who has been subjected to acts of domestic violence by the Respondent.
The expression "domestic relationship" is defined under Sec 2 clause (f) of the Act -
"Domestic relationship" means a relationship between two persons who live or have, at any point of time, lived together in a shared household, when they are related by consanguinity (by blood), marriage, or through a relationship in the nature of marriage, adoption or are family members living together as a joint family.
The Supreme Court in its judgement in Hiral P. Harsora V. Kusum Narottamdas Harsora (2016) 10 SCC 165, observes the definition of "domestic relationship" contained in section 2(f) is a very wide one. It is a relationship between persons who live or have lived together in a shared household and are related in anyone or four ways – blood, marriage or a relationship in the nature of marriage, adoption or family members of a joint family. A reading of these definitions makes it clear that domestic relationships involve persons belonging to both sexes and includes persons related by blood or marriage. This necessarily brings within such domestic relationships male as well as female in-laws quite apart from male and female members of a family related by blood.
Under section 2 (s) of the Act, "shared household" means a household where the aggrieved person lives or at any stage has lived in a domestic relationship either singly or along with the Respondent. It includes such a household whether owned or tenanted either jointly by the aggrieved person and the Respondent, or owned or tenanted by either of them in respect of which either the aggrieved person or the respondent or both jointly or singly have any right, title, interest, or equity. It also includes such a household which may belong to the joint family of which the respondent is a member, irrespective of whether the respondent or the aggrieved person has any right, title or interest in the shared household.
Thus, for attracting the provisions of the Domestic Violence Act the aggrieved person and the Respondent must be in a domestic relationship who live or have lived together in a shared household.
The Act does not provide any penal provision for the acts constituting domestic violence. Parliament has enacted a beneficial legislation for effective protection of rights of women as guaranteed under the Constitution of India. It provides women, right to reside in her matrimonial home or shared household, whether or not she has any title or rights in such home or household. The civil remedies like protection order, residence order, monetary relief, custody and compensation order can be sought by filing application under Section 12 of the Protection of Women from Domestic Violence Act, 2005. Any breach of protection order or interim protection order shall be an offence and shall be punishable with imprisonment of either description which may extend to one year or with fine which may extend to twenty thousand rupees or with both.
I will provide more elaborate discussion on the available reliefs under the Act in my forthcoming articles – 'Reliefs available under the Domestic Violence Act'.
__________________________________________________________
Statement of Object and Reasons of the Prevention of Women from Domestic Violence Act, 2005
Indra Sarma v. V.K.V. Sarma, (2013) 15 SCC 755 : (2014) 5 SCC (Civ) 440 : (2014) 6 SCC (Cri) 593
Hiral P. Harsora v. Kusum Narottamdas Harsora, (2016) 10 SCC 165 : (2017) 1 SCC (Cri) 1 : (2017) 1 SCC (Civ) 468