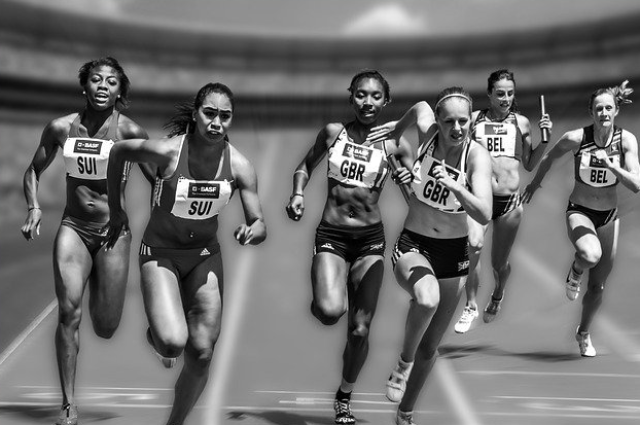 Last month I registered my name for an inter-college sports competition. No, I'm not an athlete or a sportsperson but wanted to save my department from being tagged as "a bunch of losers." After endless research, I ended up taking part in athletics. All I had to do was run, at least that's what I thought. I didn't even get eliminated as there weren't any other players except for 5 girls excluding me. All of us were promoted to the next level, and I was jumping like a baby. And now here I was standing on a large playground warming up for a 200 meters race. I looked around and got scared for a second as my competitors from other colleges looked muscular, and wished to take my step back. But it was too late now, and my friends and teachers were standing in the visitors' section cheering for me.

We took our positions and with one whistle our legs started to move. It was all good and nice, and I couldn't believe that I could run this fast. After 1st turn, my competitors boosted her speed like there was a dog behind her. I tried my best to keep my pace and stay in the middle, I didn't want to be the last one to finish the race. I gathered all the remaining power and ran as fast as I could, but it wasn't that simple.
"Aahh." I fell down and held my right leg. I don't have words to describe the amount of pain I was feeling. The medics and my friends came running towards me as I saw the muscular girl running through the red ribbon. "It's a cramp." The medic said and sprayed a pain relief, I was carried towards the sitting area where I sat with my head hung low.
That was the day I realised the importance of practice. Not everything depends on luck, we need to practice to make anything true.
. . .