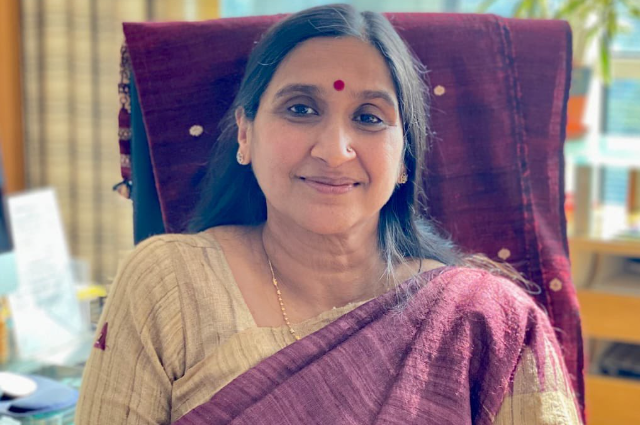 Oil and Natural Gas Corporation (ONGC) is one of the biggest crude oil and natural gas names in India. The company contributes around 75% to Indian domestic production, and it has great influence over the Indian market of crude oil and natural gas. Recently, the ONGC's Director of Human Resources Alka Mittal took over the additional charge of Chairman and Managing Director (CMD) of ONGC. Mittal became the first woman to hold the post of CMD at this huge corporation. Although this post is only an interim charge for 6 months, it's also the first time that someone from HR has made it to the top position at ONGC. She replaced Subhash Kumar who superannuated in December last year. From joining as a trainee at ONGC to becoming a significant part of the top-level management of the company, Alka Mittal has come a long way.
Mittal joined the company in 1985 as a trainee. After working in the company for almost three decades, she came on to the Board of Directors on November 27, 2019. She was also the first woman to hold the post of a full-time director on the Board of ONGC. Mittal has been credited with the safe working environment for employees, particularly, women employees of the company. Some of her incredible in the corporate sector involved implementing the National Apprenticeship Promotion Scheme which engaged more than 5000 employees across the ONGC branches. She has also handled the posts like Head of CSR, Corporate Communications, and Head of skill development at ONGC. Mittal has introduced several umpteen programmes to upskill the large workforce of ONGC, particularly women.
For her incredible work, Alka Mittal has been recognized largely in the corporate world. Mittal has won the "Leadership of the Year Award" at the Learning & Development Summit, and the "Most Admired Leader Award" by the Forum for Emotional Intelligence Learning. Mittal has also won the "Silver Stevie Award" at the International Business Awards in 2021, in the Woman of the Year category. Apart from all her remarkable achievements, Mittal has always strived to foster the philosophy of equal opportunity and has contributed towards creating an inclusive workplace for everyone. And there's no doubt that Alka Mittal has been broke the glass ceiling at India's largest oil and gas producer, and has become an inspiration for countless people out there.
. . .
Reference: