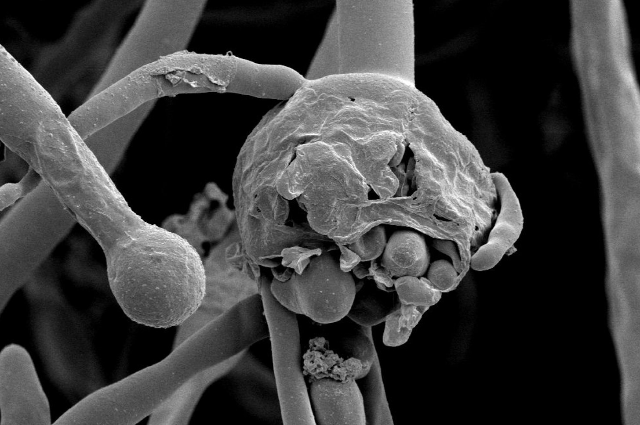 Along with the second wave of COVID-19, we are now tackling with the quick spread of Mucormycosis in India. It is not any sort of new infection and it has been there for several years. However, due to increased COVID-19, the number of cases of this infection has also increased. Mucormycosis is a fungal infection, and now it has been carrying out to COVID-19 patients.

Recently, many Indian states have identified cases of COVID-triggered Mucormycosis. The Union Minister of Chemicals and Fertilisers DV Sadananda Gowda said that India has recorded 8,848 cases of Mucormycosis till 22 May. According to him, Gujrat has reported 2,281 cases of Mucormycosis, and Maharashtra has the second-highest number with 2000 till 22 May. Delhi, Haryana, Andhra Pradesh, Uttar Pradesh, Rajasthan, Madhya Pradesh, and Telangana have also registered three-digit cases of this infection. Ans the state of Rajasthan has already declared it an epidemic. The Union Minister did not mention any deaths in his data. However, the Centre has also released an advisory and said that the Mucormycosis may turn deadly if uncared for. It also said that this fungal infection mainly affects people who are on medication that reduces their ability to fight environmental pathogens. Following are the some important aspects that you need to know about Mucormycosis.
The black fungus and the alleged white fungus:
Mucormycosis is caused by a group of molds called Mucoromycetes. It is naturally found in air, water, and even food. It enters the human body through fungal spores from the air or it can also occur on the skin after a cut, burn, or skin injury. And the Mucormycosis is now mostly known as Black fungus. This black fungus has a mortality rate of a whopping 50%, and it tends to occur if someone has weakened immunity from an illness or any severe health condition.
Currently, some people are also talking about an emerging white fungus that is bothering medical experts. However, there has been no official confirmation about such cases, but distinct media reports have claimed that Patna, Bihar has reported around 4 cases of white fungus. But then again, the government-run Patna Medical College and Hospital have dismissed these reports. The Director General of the Indian Council of Medical Research Dr. Balram Bhargava has said that sometimes the color of the fungus depends upon its growth. He said that these fungal infections are common when there is dampness, however, he specifically did not mention anything about the white fungus. Recently, some medical experts told India Today that there is no such disease as white fungus and the infection that is being reported is nothing but a preventable disease named 'Candidiasis'. And till now, not much solid evidence has been found about the white fungus.
Causes behind the Mucormycosis:
The Director of All India Institute of Medical Sciences (AIIMS), Randeep Guleria has explained that the misuse of steroids is a major cause behind the Mucormycosis infection. He also said that the chances of this fungal infection are high in diabetic patients, or those who are COVID-19 positive and are taking steroids. And to prevent this infection, the person must stop the misuse of steroids. The AIIMS director also cautioned against that the rapid spread of Mucormycosis and recommended that with the increased COVID-19 cases, it is extremely important that rules of infection control practices are followed at all hospitals and medical facilities.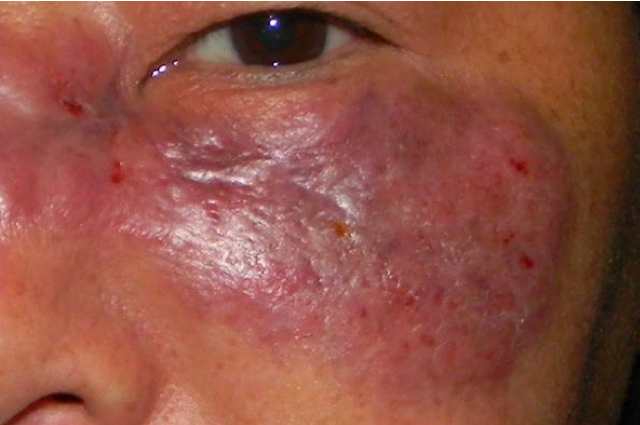 Symptoms of Mucormycosis:
This fungal infection can affect the face, infecting nose, the orbit of the eye, or brain, which can similarly cause some vision loss. And it can also spread to the lung. Indian Council of Medical Research (ICMR) has said that the symptoms of Mucormycosis include headache, toothache, pain, and redness around the eyes and nose, fever, coughing, shortness of breath, bloody vomit, predisposition, nasal or sinus congestion, altered mental state, and a few similar changes in the body can be also seen in this case.
Prevention from Mucormycosis:
Mucormycosis is not contagious, and it won't spread from an infected person. The fungi are already present in our environment, and thus, some self-care measures are the best way to prevent Mucormycosis. If a person has a weakened immune system, it is significant to keep that person safe indoors and outdoors. And any Covid positive patients with a mild form of the infection should strictly avoid taking steroids. Misuse of steroids is a cause of concern that directly affects one's immune system. And steroids are also of no use in the treatment of any mild COVID-19 cases.
For those who use oxygen concentrators, cleaning and replacements of humidifiers are very important. Similarly, sterile normal saline should be utilized in the humidifier bottle, and it should be changed daily. Even the masks should be cleaned and disinfected on daily basis, and wounds should be bandaged to prevent fungal infections. If a person gets infected with Mucormycosis, the initial treatment that he or she will be getting from doctors is intravenous (IV) antifungal medications and some surgical debridement. And chances of recovery from Mucormycosis infection depend significantly on some initial diagnosis and the suitable treatments as well.
_____________________________________
Reference:
www.cdc.gov
www.icmr.gov.in
www.ndtv.com
www.mohfw.gov.in
www.economictimes.com