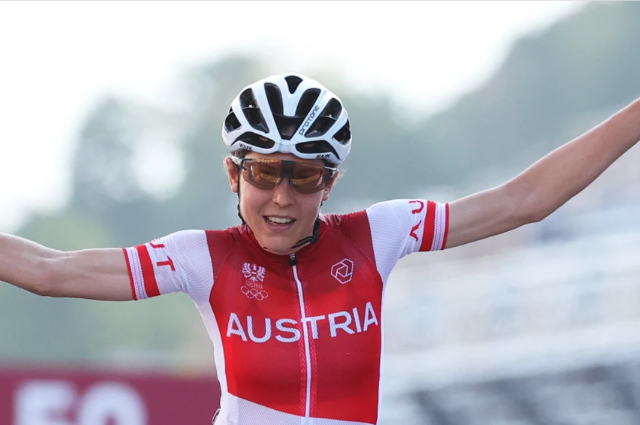 Olympic Games are full of thrill, energy, and wonders. Numerous people showcase their remarkable abilities on the field. And one such incredible game happened when amateur cyclist Anna Kiesenhofer won a gold medal at the Tokyo Olympics 2020. This Austrian mathematician went from comparatively less-known to global recognition in the blink of an eye. When Anna took the gold medal for Austria in a cycling event, she took the first cycling gold for Austria since the 1896 Olympic Games. Another striking thing about Anna is that she is not an Olympic-level trained cyclist. Anna is a mathematician and a university lecturer, who dedicated her spare time to training and racing.

Anna's story of being an amateur rider becoming better than the experienced ones has captured the attention of the whole world. In the Tokyo Olympic 2020, the 30-year-old was supposed such a noncontender that the higher-ranked riders did not even notice Anna is in the group. But when the race began, Anna spent much of the race so far ahead of the chasing set that she was out of sight of the other cyclists. In this race, Anna was racing ahead of her rivals by more than a minute. She won the gold medal in the race, crossing the finish line 75 seconds, in front of Dutch rider Anneemiek van Vleuten. After she crossed the winning line, Annemiek followed her behind in second place for silver, with Elisa Longo Borghini rounding off the podium places to snatch the bronze medal.
Anna Kiesenhofer is not just a hobby cyclist, but she chose it for her passion. Presently, Anna is working as a postdoctoral researcher at the Ecole Polytechnique Federale de Lausanne (EPFL). She is also a part of a group researching nonlinear partial differential equations which arise in mathematical physics. Anna Kiesenhofer's professional life is much different than life on the sports field, but she maintains a proper balance between both, sports and academics.
Anna has studied mathematics at the Technical University of Vienna, completing her Master's degree at the University of Cambridge in 2012. When Kiesenhofer was achieving her academic goals, she never avoided her passion for sports, and she participated in several cycling competitions between her studies. Anna participated in triathlon and duathlon from 2011 to 2013. But after an injury, she had to limit her running and therefore concentrated on cycling from 2014.
In later years, Anna also earned a Ph.D. at the Polytechnic University of Catalonia with her thesis on Integrable systems on b-symplectic manifolds in 2016. And due to her new interest in cycling, Anna spent a year racing as a professional in 2017 but stepped away to carve her path in the sport.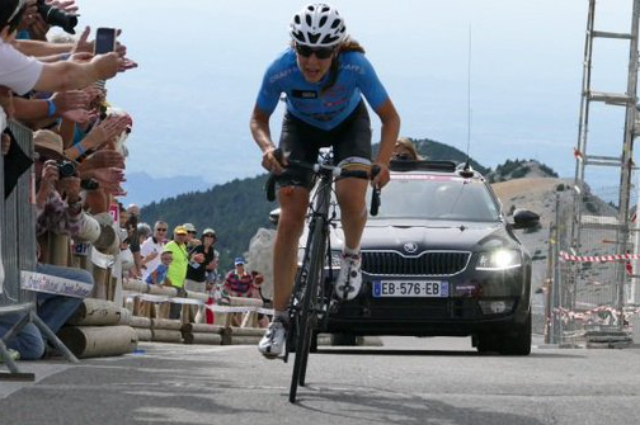 Anna participated in cyclo-sports, including the Gran Fondo New York, which ends at Mont Ventoux, and she won it. She also entered the Tour de I'Ardeche but she was the victim of a fall on the first stage. She missed to recover, and after several difficult stages decided to withdraw. In 2016, she won the Coupe d'Espagne. She additionally took part in the Tour de I'Ardeche in the international team, and she kept her second place in the overall standings until the end of the race. And eventually, Anna pulled off a major shock when she stormed to claim the gold medal in Tokyo Olympics.

Since Anna's Olympic victory, she is trying to manage her academics and sports. She also wants to reach out to some experienced people, because she just doesn't have any experience in professional cycling. While many of us could hardly imagine approaching the level required to win Olympic gold, there is something incredible in seeing a person with an academic job dedicating their time to their passion. After Anna's win, her enthusiasm has been heightened in such sports, but she isn't jumping to any major decisions without a second thought.

. . .
Reference:
www.cyclingnews.com
www.olympics.com
www.cnn.com