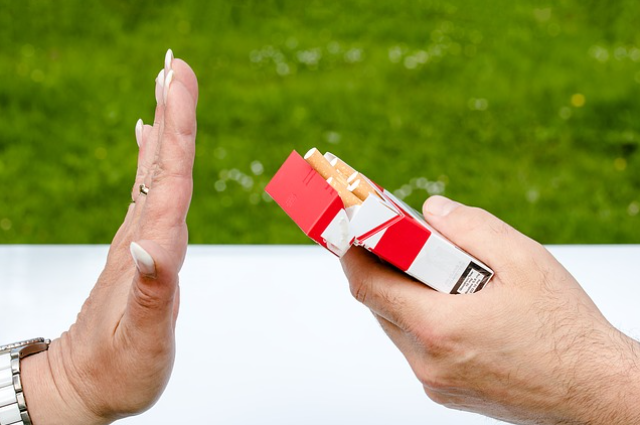 Cigarette smoking is relatively common in India and the country often ranks among top smokers around the world. The quit rate of smoking is also low in India, and it is among nations with the lowest quit rates. People are aware of the side effects of smoking; however, it is very difficult to get rid of the addiction for smokers. Consequently, multiple progressive steps towards healthful smoking are being taken across the world. And now India is also being advanced in taking steps for healthful smoking with the help of Ayurveda. Currently, a Pune-based company has become successful in patenting Ayurvedic cigarettes. While Ayurvedic oils and hemp-seeds products have been in India for quite some time, Ayurvedic cigarettes are a relatively new and unique concept.

Anantveda Ayurveda from Pune has been doing extensive research in the field of Ayurveda and they have developed this product of Ayurvedic cigarettes. The company has found numerous useful benefits in its research. According to their research, 60 to 70% of people smoke less than 6 to 7 cigarettes a day in three months after using the Ayurvedic cigarettes. After following a proper suit initially, the company also received an Indian patent for its product.
Researcher Dr. Rajas Nitsure from the Anantveda Ayurveda claims that three generations have worked tirelessly for 10 years in a row to help people who are addicted to smoking, with an alternative of Ayurvedic smoking. He also states that we can use it anytime and this research is leading people from addictions to health prosperity. This type of Ayurvedic smoking has been there for centuries in Indian Ayurvedic medicinal techniques. These Ayurvedic cigarettes are made from different herbs which are useful in the treatment of many respiratory ailments as well.
Anantveda claims that if you want to be addicted to taking care of your life, then it is safe to say that herbal cigarettes are a great remedy. This type of herbal and hemp remedy is already gaining acceptance across the world. According to a report by Valuates, the global industrial hemp market size is expected to hit $18.81 billion by 2025, from $3.53 billion in 2019, and the Asia-Pacific region is expected to hold the largest share of this market. India has very few businesses that are manufacturing and funding ayurvedic and other hemp cigarettes, and thus there is a huge chance for Anantveda to flourish in the Indian market. It will likewise help to change people's perception of herbal cigarettes and create a platform that makes the benefits of Ayurveda accessible to people.
. . .
Reference: