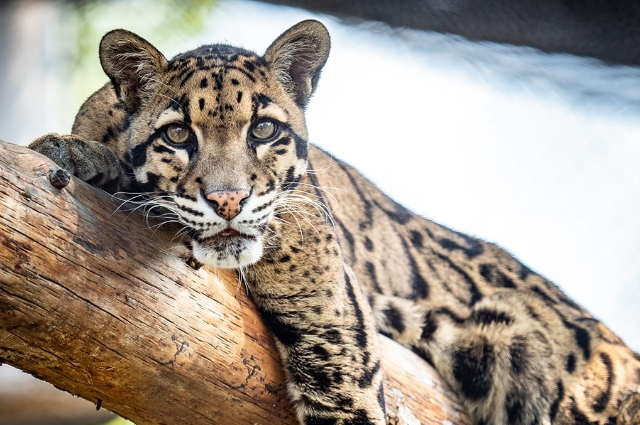 Across the world, millions of people live within or neighbouring forested regions and depend on wildlife for livelihoods. The whole ecosystem of Earth also partly relies upon the forested regions and wildlife within it. To honour all these essential varied forms of wildlife and to raise awareness about wildlife conservation, World Wildlife Day is celebrated every year on 3rd March. A global 'Convention on International Trade in Endangered Species of Wild Fauna and Flora' was signed on 3 March 1973. And thereafter in 2013, it was determined by the United Nations General Assembly to mark 3 March as World Wildlife Day. It was announced to recognize and extend awareness about the wild animals and plants of the whole world.

This year, World Wildlife Day 2022 will be marked under the theme "Recovering key species for ecosystem restoration". This theme will be marked to raise awareness about endangered and critically endangered wildlife, and to emphasize the ability of conservation efforts. In the last few centuries, human civilizations have witnessed a rapid loss of wildlife. The Indian landmass has also seen considerable wildlife on its walk of extinction. Still, India has emerged as one of the most prosperous keepers of wildlife in today's world. India is characterized by the unique richness and diversity of its vegetation and wildlife. Presently, there are estimated to be over 18,000 species of flowering plants in India, which constitute some 6-7% of the total plant species in the whole world. There are also over 3000 medicinal plants in India, and this list represents about 1000 unique plants like Arogyapacha herb and Trichopus Zeylanicus. The country is known for its rich biological diversity due to the presence of large numbers of plants, with one of the top-ranking and mega-diverse aspects.
India also has an amazingly wide variety of wildlife animals and birds that inhabit the diverse landscape of the country. The whole forest land of India nurtures about 500 species of mammals and more than 2000 bird species. It is home to about 7.6% mammals, 14.7% of amphibians, 6% of birds, 6.2% of reptilian species across the world. Although animals like the majestic Bengal tigers, Indian rhinos, Asiatic lions, and a few other animals are like promoters of Indian wildlife, there are numerous other stunning wildlife creatures like Barasingha, the Great Indian Bustard, clouded leopards, Nilgiri Tahr, and many more. India's dense forest reserves are the ideal home for its equally dense wildlife. However, many of these are currently endangered. The irresponsible interference of human species with the ecosystem and wildlife has resulted in the loss and extinction of countless wildlife in India, and around the world as well.
Due to our interference with nature and the threats that have risen in recent years, the conservation of wildlife has become quite significant. And this is why it is necessary to mark the days like World Wildlife Day when we can remind people to spread awareness about the protection and conservation of wildlife. And on this World Wildlife Day, It is important on our part to understand and admire nature and interact responsibly with the wildlife.
. . .
Reference: