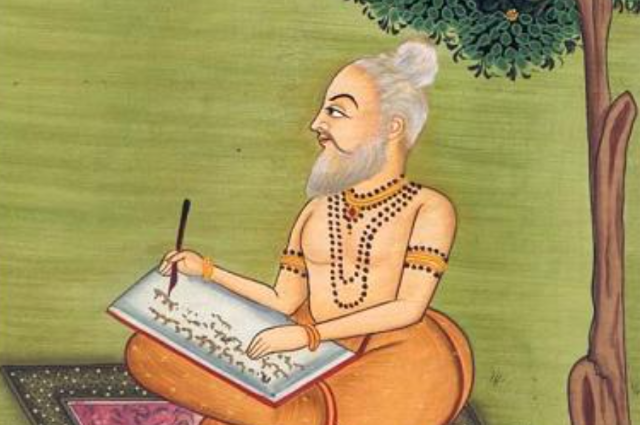 During the full moon night of Purnima of the Ashwin month, Valmiki Jayanti is celebrated in India. This year, the Valmiki Jayanti falls on 20th October which marks the birth of the great sage poet Valmiki. Even though there is no substantial record of his correct birth date, his Jayanti is celebrated annually during the Ashwin month of the Hindu Lunar calendar. This auspicious day is also known as 'Pragat Diwas', and it usually falls between September and October on the Gregorian calendar. It is celebrated with great interest in the northern parts of India. Valmiki wrote Lord Rama's story in the famous epic 'Ramayana' around the 5th century BC. He inscribed the epic in the Sanskrit language across 24,000 shlokas or verses and 7 kandas or cantos.

On the occasion of Valmiki Jayanti, people take part in grand parades like Shobha Yatras, with the representations of a priest dressed in saffron-colored clothes with feathers and papers in his hands, through the streets of the Valmiki territory, followed by religious chantings. The Valmiki temples are adorned with flowers and lights, and the believers donate meals and chant prayers. Many such grand celebrations are not happening this year, due to the pandemic. However, this year's celebrations are officially declared to be a part of the 75 Years of India's Freedom. A few boards have been formed by the state culture departments to conduct the events.
Prime Minister Modi has also paid his tributes to Valmiki. Some reports have suggested that PM will also address the rally which will be attended by followers of Maharshi Valmiki. Uttar Pradesh government has similarly organized special celebrations to mark Valmiki Jayanti. Some Sri Lankan dignitaries are invited to mark this occasion, and more than 100 priests and eight high priests from Sri Lanka are joining it. These celebrations are being observed in all temples associated with Ram, Ramayana, and Valmiki, with the recitation of Ramcharitra Manas. Government officers have been appointed to ensure smooth order of the sessions in temples, following all the COVID-19 protocols.
. . .
Reference:
www.wikpedia.org
www.timesofindia.com
www.narendramodi.in