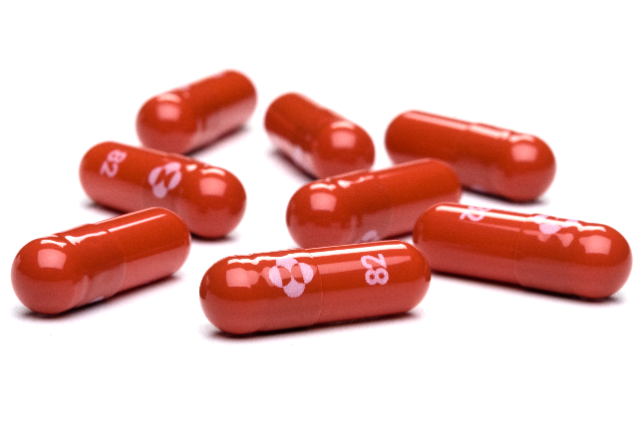 Amid the intense pressures of rising covid cases in India, new covid antiviral oral pills have been launched in the country. These new pills called Molnupiravir are developed by MSD and Ridgeback Biotherapeutics. In India, these pills will be available for around Rs 1399 for a 5-days course for mild to moderate covid infection. The advised dose of Molnupiravir 800 mg is twice a day for 5 days, and the infected person requires to rake 40 capsules containing 200 mg of medication.

The consumption of Molnupiravir has already been approved initially by countries like US and UK. These antiviral medication pills deter the recurrence of certain RNA viruses, and it is utilized to treat covid in those infected by SARS-Cov-2. According to the Health Ministry of India, the country's COVID-19 tally has risen to 3,49,60,261 with 37,379 new cases till 8 AM on 4 January. On the other side, the accumulative doses allocated in the nation under the vaccination drive have surpassed 146.70 crores. And in recent days, the Health Ministry has even approved the use of COVID-1 pills.
Presently, several pharma companies like Cipla, Sun Pharma, Mylan, and Torrent are in the process to manufacture the oral pills for COVID-19. And amid a surge in the covid cases in India, the Drug Regulator of India – CDSCO has also authorized the emergency approval to the Serum Institute's vaccine COVOVAX and Hyderabad based Biological E-RBD Protein CORBEVAX, along with the Molnupiravir oral pills of COVID-19.
. . .
Reference: