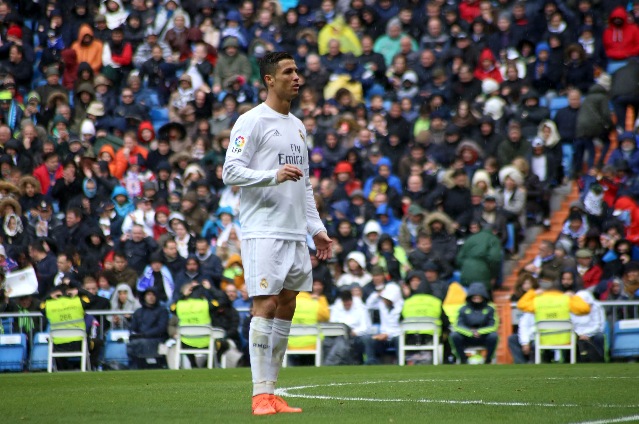 The legendary soccer player of Portugal, Cristiano Ronaldo is a celebrated goal scorer. Apart from his unbelievable football skills, the 36-year-old is also recognized for his athletic lifestyle with a fitness routine. But recently, in a press conference when he requested people to drink water, it turned out as a huge blow. Millions of people around the world noticed Ronaldo in real-time when he picked a bottle of water and side-lined the coco-cola bottles to communicate his advice to the public.

Since Cristiano Ronaldo has displaced two Coco-Cola bottles from a table at a press conference following a Euro Cup match, suggesting all to drink water instead, memes and parodies took over social media. Appreciated for driving inventive social media campaigns, companies like Amul, Fevicol, and PayTm's take on Ronaldo's Coco-Cola snub have become viral on social media. And Coco-Cola, one of the world's best-known beverage brands felt the viral memes prompted by simple gestures from Cristiano Ronaldo.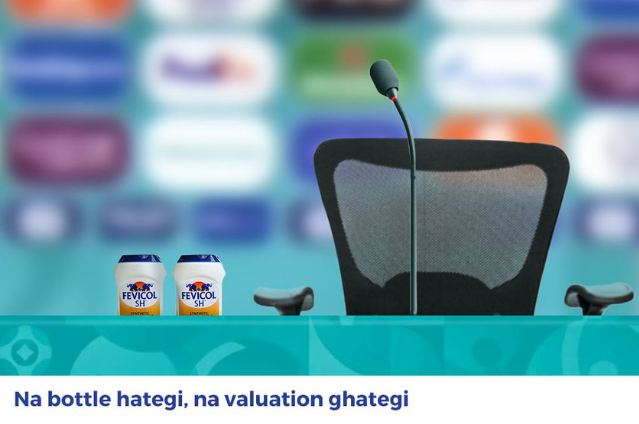 After, Ronaldo's conference, Coco-Cola lost around $4 billion market value as stock prices dropped 1.6% as they went from being worth $242 billion to $238 billion. Several companies, from dairy brands to food delivery apps, took the chance to push their products in a creative and witty manner referring to Ronaldo's message. Fevicol company in its commercial sought to deliver a message that neither the bottles will move nor will the valuation drop, signifying the quality of its gummy products. After netizens dubbed Fevicol as the clear winner in the Ronaldo-Coco-Cola incident after the adhesive brand's bold take went viral, several other memes also got a lot of attention on the internet.

While some brands won the social media marketing game by making a long reference, others were more ahead of getting Ronaldo involved in their marketing games. And similarly, one of the leading payment apps PayTM, which took a hint from the Fevicol commercial, used Ronaldo's image from the press conference and attached the company's QR Code stand.
From a global beverage giant like Coco-Cola dropping billions of dollars valuation to brands responding to his gesture, it seems there is no skipping of this trend, and India's one of the favorites, Amul also jumped in the scene. It tweeted an advertisement with the Amul Girl that said, 'Not bottling one's feelings'. There have been diverse responses on social media since Ronaldo removed the Coco-Cola bottles. And as memes and spoofs took over social media, many other brands too joined the trend.
After Ronaldo, more players followed him and displaced bottles of sponsors. Manchester United's Paul Pogba moved a bottle of non-alcoholic Heineken NV beer out of sight when giving a press conference at the UEFA Euro tournament, where he is represented France. While Italy's Manuel Locatelli excluded Coco-Cola bottles just like Cristiano Rolando, Ukraine Captain Andriy Yarmolenko moved both Coco-Cola and beer bottles closer, asking the sponsors to get in touch with him. Similarly, Russian coach Cherchesov countered Ronaldo's stance and picked up the cola bottles, taking a sip at the press conference. And along with several individuals giving mixed reactions to this incident, many brands took advantage of this situation for marketing campaigns. Apart from Fevicol, Amul, and PayTm, other brands like Bisleri, Dabur, Kamasutra, and Vectus incredibly used this moment.
Cristiano Ronaldo has performed astonishingly for his Portuguese national team and also for the club Real Madrid. He has been ranked among top-tier athletes across the world, and many large corporations are often interested in such players because of the influence they have, but Ronaldo proved that the opposite can also happen. This current incident has revealed to us that celebrity-endorsed marketing tactics go back as far as the idea of celebrities, and it can easily turn the other way around. And when a celebrity with a massive fanbase gives a green flag or a red flag, it can have a massive impact on any brand.
___________________________________________________
Reference:
www.goal.com
www.givemesport.com