It is too common for citizens of any country to have a military in a world where nothing is certain and safe. But some countries in the world don't have any armed forces whatsoever. According to CIA World Factbook, around 31 nations do not have any armed forces, this contains a lot of countries that obtain military assistance from other powerful nations. In some countries that don't use a standing army, police forces function as alternative military forces. No nation can guarantee security without any military. For most people, safety without an army sounds like a contradiction, but some countries retain their territorial independence without entirely maintaining military forces. Some of these counties are also blessed with natural beauty and elegance, which makes them a beautiful and preferable tourist destination as well. And here is a list of some beautiful countries without any regular armed forces.
1. Aruba:
The island state of Aruba settles in the Caribbean Sea and has been a semi-autonomous member of the Kingdom of Netherlands since 1986. In recent years, it has become an extremely popular destination for tourists. Aruba is the most picture-perfect island on the coast of Venezuela.
It is best known for its incredible white beaches, but moreover, there are some desert-like elegant landscapes, colorful architecture, and energetic art and social setting to explore. The defense of this country which has around 116,000 inhabitants, is the responsibility of the Netherlands. And Aruba's national security services focus on fighting crime and terrorism.
2. Cook Islands:
This island is named after Captain James Cook. The Cook Islands are full of beautiful lagoons and beaches, volcanic peaks, and dazzling palm shores, with warm Polynesian hospitality. As of July 2018, this island has a population of around 9,038 people only.
The Cook Islands are an island state in the southern Pacific that is self-sufficient but in unrestricted association with New Zealand. Thus, New Zealand is responsible for its defense but only at request by the Cook Islands.
3. Costa Rica:
Costa Rica is a country which is often suggested as 'Switzerland of Central America'. It declared openly it's durable and unarmed detachment in 1983, and in fact, it is protected by the US. Thus, some US troops are stationed in Costa Rica and their police forces are usually used for security motives.
Costa Rica is famous because of its shores, volcanoes, caves, mountains, waterfalls, hot springs, national parks, in short, this place is a full package. The outstanding biodiversity makes this place a key destination.
4. French Polynesia:
French Polynesia's liberation has expanded extensively in recent years. This beautiful place is located in the Southern Pacific Ocean and consists of several tiny and huge islands.
French Polynesia is famous for its glowing waters, lush mountains, sandy shores, palm trees, and coral lagoons. It has no armed forces of its own and France is responsible for its territorial defense. The most famous island of its territory is Tihati.
5. Greenland:
Greenland is the biggest island on earth and it geographically belongs to North America but also comes in a dominant part of Denmark. Thus, the Government of Denmark is responsible for Greenland's safety.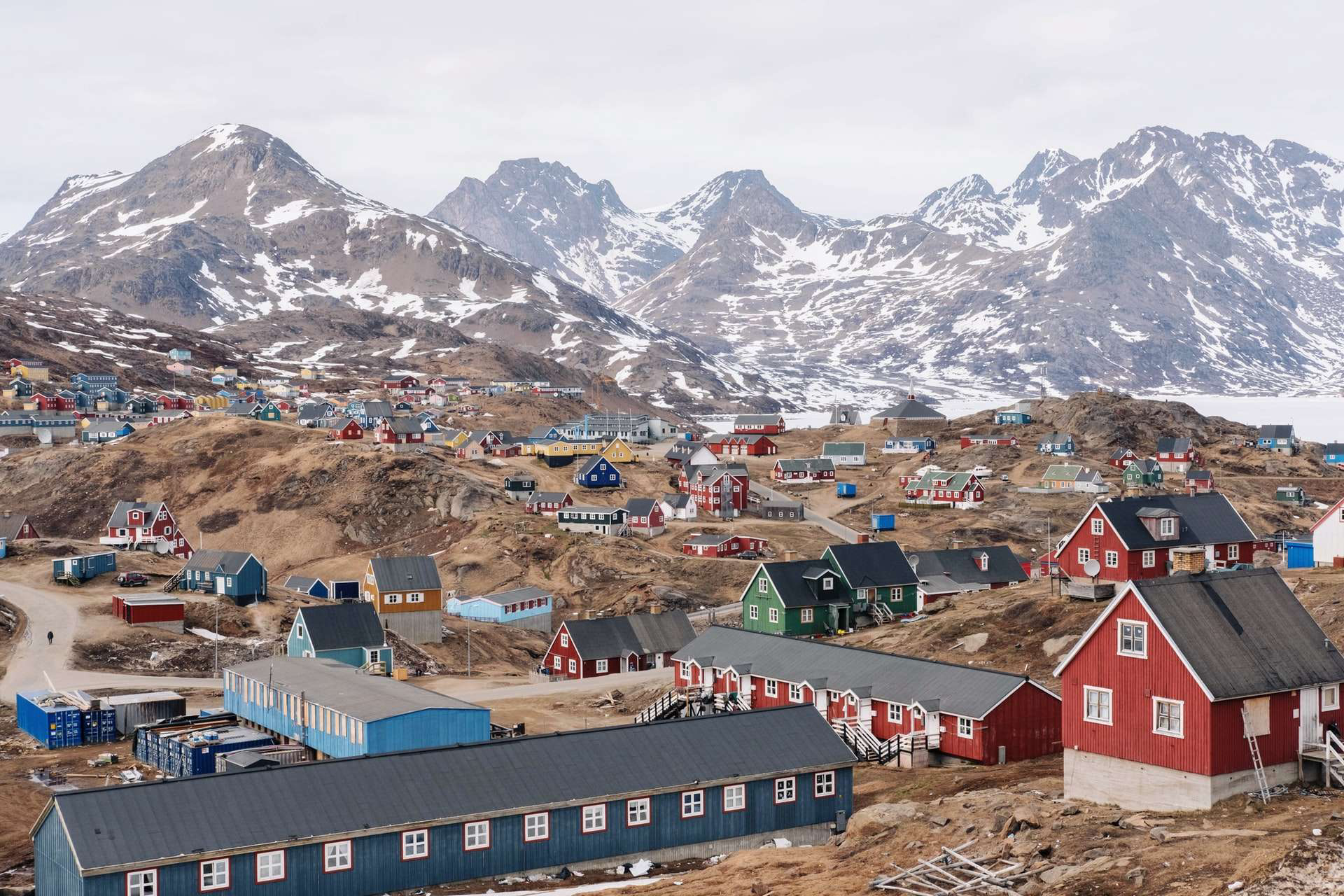 In 1985, it withdrew from the European Union. Later in 2008, it voted for stronger Self-Government and in 2009, it passed the Self-Government Act, recognizing that its citizens had a right to self-determination under international law. Beautiful glaciers and icebergs are the most distinct features of Greenland. Stunning wildflowers, hot springs, and amazing cliffs cover some portion of this beautiful place.
6. Iceland:
Iceland is one of the most popular tourist destinations in the world. Although Iceland is a member of NATO (North Atlantic Treaty Organization), it has no continual military force, and NATO is accountable for Iceland's defense.
Iceland is famous as a tourist destination because of its mystical natural beauty. The endless lines of snow-covered volcanoes and mountains give a picture-perfect view to everyone. Since 2006, all the US forces have withdrawn from Iceland and it contributes to international peace missions with the civilian Icelandic crisis management unit.
7. Mauritius:
Mauritius is an island state in the Indian Ocean, and it gained its independence from the United Kingdom in 1968. This volcanic island of stunning lagoons and palm beaches is surrounded by coral reefs. It is mainly appreciated for its natural environment and man-made attractions, with multi-ethnic cultures.
Mauritius has no regular armed forces of its own, but it has police forces and a paramilitary unit called Special Mobile Force. This is presumed to assure the inner and outer protection of the country.
8. Panama:
The Panama Canal was built between 1904 and 1914. This Central American country eliminated its military force in 1990 and established the Panamanian Public Forces. It consists of the national police force, a national aviation service, and border service.
Since 1994, Panama's constitution has restricted the composition of a standing military force. Panama Canal is famous in the entire world and so are things like its modern infrastructure and tropical climate, with incredible biodiversity.
___________________________________________________________________
Reflections:
(www.infoplease.com / www.britannica.com / Wikipedia)