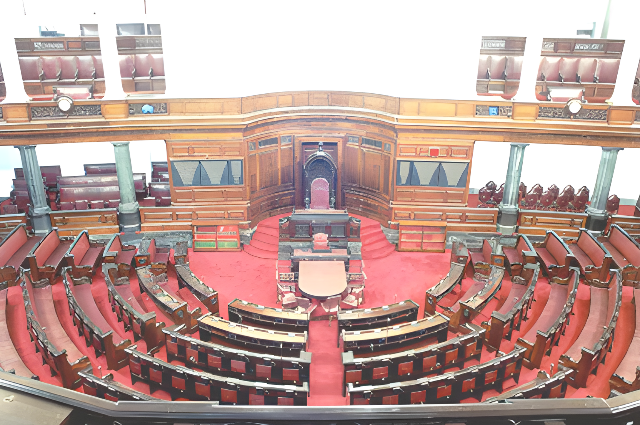 The Winter Session of the Indian Parliament will start on November 29. It is the period during which the parliamentarians meet almost every day uninterruptedly to manage the business. These sessions contain many things, and this time, the government has listed 26 Bills for introduction in the Winter Session.

Here are eight major proposed bills which will be discussed during the session.
Banking Laws Amendment Bill 2021: It will seek major amendments of Banking Companies Acquisition and Transfer of Undertakings Acts 1970 & 1980, with some incidental amendments in Banking Regulation Act 1949.


The Chartered Accountants the Cost and Works Accountant and the Company Secretaries Amendment Bill: The Bill will strive to improve and advance a disciplinary mechanism in the sector.


Insolvency and Bankruptcy Second Amendment Bill 2021: Strengthening the Insolvency and Bankruptcy Code 2016.


The Cryptocurrency and Regulation of Official Digital Currency Bill 2021: Prohibiting private cryptocurrencies in India and formulating a structure for Digital Currency by the Reserve Bank of India.


Farm Laws Repeal Bill 2021: The three farm laws which triggered disastrous protests across the nation will be abolished in this session, and the new Farm Laws Repeal Bill will be introduced.


Emigration Bill 2021: This Bill has proposed to reinstate the Emigration Act 1983 to build a safe, transparent, and extensive emigration management structure that facilities safe and arranged migration.


Narcotic Drugs and Psychotropic Substances Amendment Bill 2021: The Bill proposes to amend the Narcotic Drugs and Psychotropic Substances Act 1985 to fix a drafting failure.


The National Anti-Doping Bill 2021: The Bill will introduce a legislative framework to the NADA (National Anti-Doping Agency) for meeting the obligations of the country, under the convention and the obligation of NADA of the WADA (World Anti Doping Agency) code.
In 2020, the Indian Parliament did not administer the Winter Session due to the Covid19 Pandemic in the country. And presently, with some engaging aspects related to farm and crypto bills, there are possibilities of some conductive and prolific discussions in the session, which will present a more solid look into the government's work for the general public.
. . .
Reference: