"I have a wonderful shelter, which is my family. I have a wonderful relationship with my brother and sister; this makes me feel that I know always where I belong". – Jose Carreras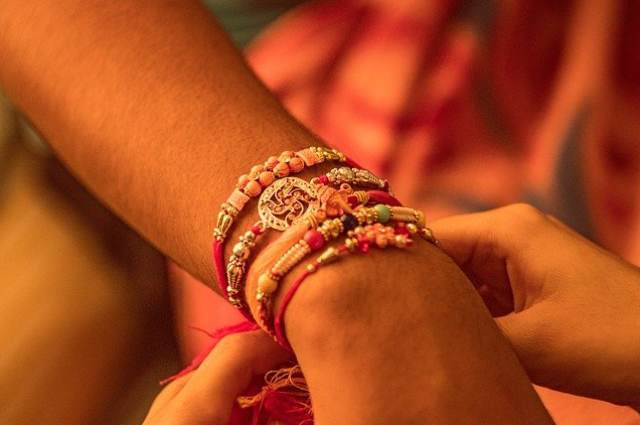 The celebration of Raksha-Bandhan brings all the siblings together on one joyous day. This grand Hindu festival is celebrated on a special day, with brothers and sisters coming together. This celebration holds great emotional and religious significance. This year Raksha Bandhan is being celebrated on 22 August. On this day, the sister ties a Rakhi on her brother's wrist and performs aarti, and then sweetens his mouth with a delicacy. Brothers in return give gifts to their sisters to express their love and affection. This day signifies strengthening the relationship between siblings and ensures togetherness.

The connection of a brother and a sister represents so many things, accepting differences, protecting and being emotionally available to each other, and having each other's back every time. And to embrace this different and sweet bond we celebrate Raksha Badhan. Moreover, there are also some quotes that greatly define this relationship. These amazing quotes can be used for expressing feelings on this marvelous day. So, here are the best brother-sister quotes that represent the divine bond on this day of Raksha Bandhan.
Fifteen beautiful quotes for Raksha Bandhan:
: 1 :
Our brothers and sisters are there with us from the dawn of our personal stories to the inevitable dusk.
– Susan Scarf Merrell
: 2 :
Sisters and brothers just happen, we don't get to choose them, but they become one of our most cherished relationships.
– Wes Adamson
: 3 :

Brother and sister, together as friends, ready to face whatever life sends. Joy and laughter or tears and strife, holding hands tightly as we dance through life.
– Suzie Huitt
: 4 :
Your parents are the parents you know best. Your brother and sister, if you have them, are the brother and sister you know best. They may not be the ones you like the best. They may not be the most interesting, but they are the closest and probably the clearest to you.
– James Salter
: 5 :
Your siblings are the only people in the world who know what it's like to have been brought up the way you were.
– Betsy Cohen
: 6 :
Brothers and sisters are as close as hands and feet...!
– Vietnamese Proverb
: 7 :
Separated by miles, connected by love. Brothers and sisters separated by distance, joined by love.
– Chuck Danes
: 8 :
We shared parents, home, pets, celebrations, catastrophes, secrets. And the threads of our experience became so interwoven that we are linked. I can never ne utterly lonely, knowing you share the planet.
– Pam Brown
: 9 :
Sometimes being a brother is even better than being a superhero.
– Marc Brown
: 10 :
A brother is a friend given by nature.
- Jean Baptiste Legouve
: 11 :
There's no other love like the love for a brother. There's no other love like the love from a brother.
– Astrid Alauda
: 12 :
I, who have no sisters or brothers, look with some degree of innocent envy on those who may be said to be born to friends.
– James Boswell
: 13 :
I think people that have a brother or sister don't realize how lucky they are. Sure, they fight a lot, but to know that there's always somebody there, somebody that's family.
– Trey Parker & Matt Stone
: 14 :
Sisters and brothers are the truest, purest forms of love, family, and friendship, knowing when to hold you and when to challenge you, but always being a part of you.
– Carol Ann Albright Eastman
: 15 :
To the outside world, we all grow old. But not to brothers and sisters. We know each other as we always were… we live outside a touch of time.
– Clara Ortega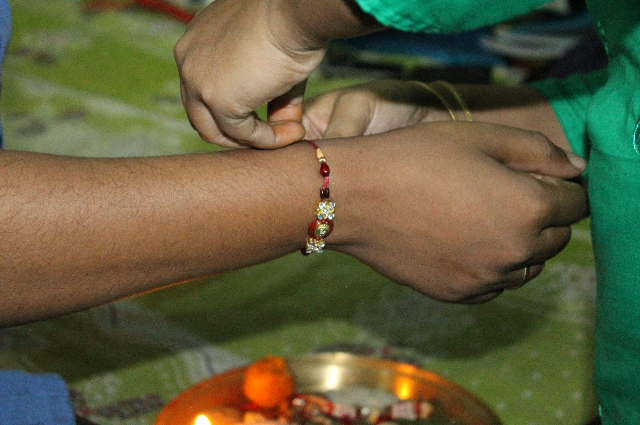 Brothers and sisters can be quick friends or fearsome enemies. Either way, you can't choose your siblings. While this relationship of siblings may be stretched in youth, brothers and sisters often become best friends with age. And the celebration of Raksha Bandhan is there to remind us of all the importance of having a brother or a sister. However, it is also quite essential to know that this festival of Raksha Bandhan should not be limited to the bond of brother and sister, instead it can be expanded with the scope of our ideas and other relations. This festival can be celebrated with anyone in this world, and it is not just linked to bloodlines or brother-sister relationships. It is necessary to realize that this festival is there to make our connections stronger with a bond of affection and love with anyone.

. . .
Reference –

www.everydaypower.com
www.popxo.com
www.goodreads.com