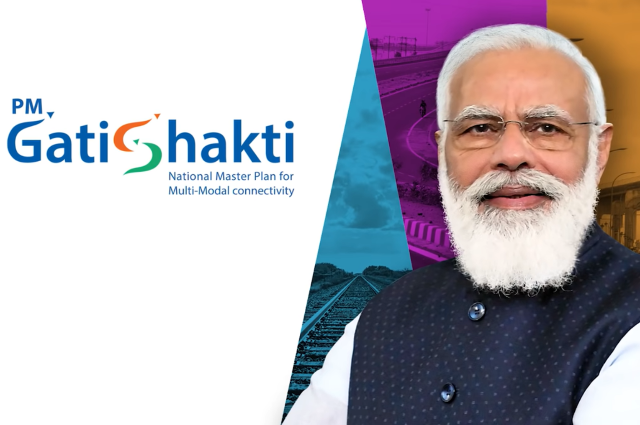 India has been steadily making several advancements in its infrastructure sector. And newly, the Indian government has launched a plan which will add up to these advancements. It will be a centralized portal, completing all existing and planned infrastructure drives of as many as 16 central ministries and departments. On 13 October, the Indian government launched the Gatishakti National Master Plan for multi-modal connectivity in India.

According to the new Gatishakti Plan, every department will soon have clarity of each other's projects, storing evaluative data while designing and accurately executing projects. This Gatishakti Plan is a Rs 100 Lakh Crore plan to provide connectivity to more than 1,200 industrial groups, including two defense corridors across India. Gatishakti is a significant part of Prime Minister Modi's "Aatmanirbhar Bharat" concept and it uprightly intends to grant more authority and momentum to projects under the $1.5 Trillion National Infrastructure Pipeline (NIP) project and raise the aim of achieving a $5 trillion economy, particularly after the recent economic impacts of the COVID-19.
The Gatishakti Plan lays the foundation for the next 25 years of infrastructure development in India. The Government has claimed that this plan will give momentum and direction to the 21st-century policies in India. The Government has also stated that the citizens of India, including entrepreneurs, financiers, producers, farmers, and youth are at the core of this massive plan.
In recent years, infrastructure has become one of the most prominent center fields for the government of India. India intends to spend US$ 1.4 trillion on infrastructure from 2019 to 23, to have sustainable development in the country. As an effect of such extensive plans, the complete process of infrastructure creation is now foreseen to be streamlined opening from land acquisition to implementation. And along with that, the infrastructure market of India is expected to expand at a more rapid pace than before.

. . .
Reference: