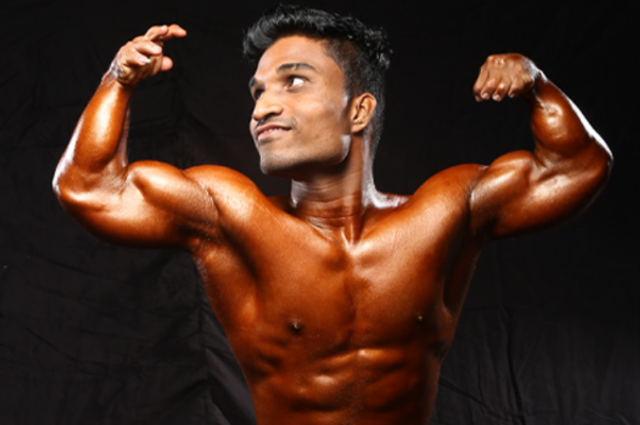 With sheer strength and belief, anything is possible. What one might think of as hassle can be transformed into strength if a person is courageous enough to make an actual transformation in life. And this transformation was made by India's Pratik Mohite, and he was acknowledged by the Guinness World Records for that.

Guinness World Records has appreciated the remarkable journey of this man from Maharashtra, India. Pratik Vitthal Mohite is 3 feet 4 inches tall, and he was born with short arms and legs. Pratik got involved in bodybuilding after seeing his uncle. However, a sport like bodybuilding was quite challenging for him in the initial stages. He found it tough to pick up the equipment because of his tiny arms. Yet, Pratik continued to do so and he somehow discovered a way out.
In 2016, he started competing in bodybuilding events, and after years of handwork and steadiness, he reached a great stage in the bodybuilding pursuit. Later after a friend's suggestion, Pratik also applied for the Guinness World Records. This process was postponed due to the COVID-19 pandemic, and it was settled in February 2021. Recently, Guinness World Records made a video on Pratik Mohite and his incredible journey of fitness.
According to Guinness, he maintains a strict practice routine. Pratik's morning starts with a run, and after that, a breakfast consisting of a good food diet is consumed. After a couple of hours, Pratik hits the gym for around two hours. And he ends his evening with a run again. Overall, Pratik maintains a healthy and moving lifestyle.
Pratik Mohite aims to start his gym in the future to support and guide upcoming athletes. Moreover, Pratik wants to attempt the world record for most push-ups in a minute. In the latest video released by Guinness Records, Pratik states that he aspires to pass on the word that nothing is impossible in the world. And to those people who have similar bodies like his, he states anything can be achieved through hard work and dedication.

. . .
Reference:
www.guinnessworldrecords.com