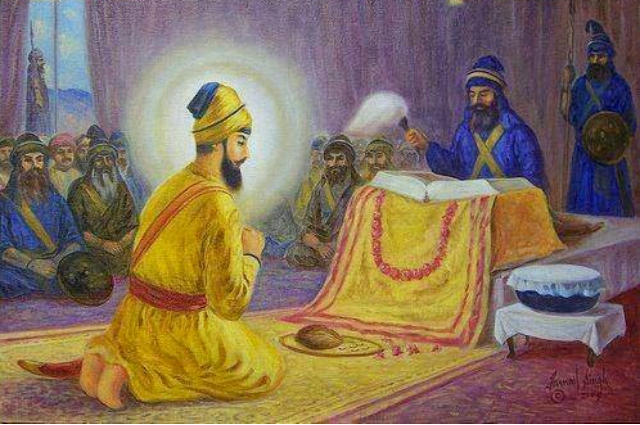 The Sikh community is celebrating the Guru Gobind Singh Jayanti with devotion, and cheerful vibes around the world. Guru Gobind Singh was a spiritual master, philosopher, and great warrior. This year on 9 January, the 355th birth anniversary of the Guru Gobind Singh is being celebrated. According to Drik Panchang, Guru Gobind Singh was born on Paush Shukla Saptami, and this year, the Paush Shukla Saptami begins at 10:42 pm on January 8 and will end on January 9 at 11:08 pm.

To celebrate his Jayanti of Guru Gobind Singh, the Sikh community across the world visit the sacred Gurudwaras where prayer sessions occur in honour of Guru Gobind Singh. On this auspicious day, numerous devotees offer services, with grand festivals. However, this year the celebrations will remain limited due to the rising covid cases across the country.
Commonly, the believers participate in distinct processions organised by the Gurudwaras, and they likewise carry sacred marches and service functions to the society, to follow the blessed path of the Guru Gobind Singh. Guru Gobind Singh was the tenth and final guru of the Sikh community. He formally became the leader and protector of the Sikhs at an early age. And eventually, he became a great warrior and spiritual leader who directed the world on the path of courage, kindness, and service to society.
. . .