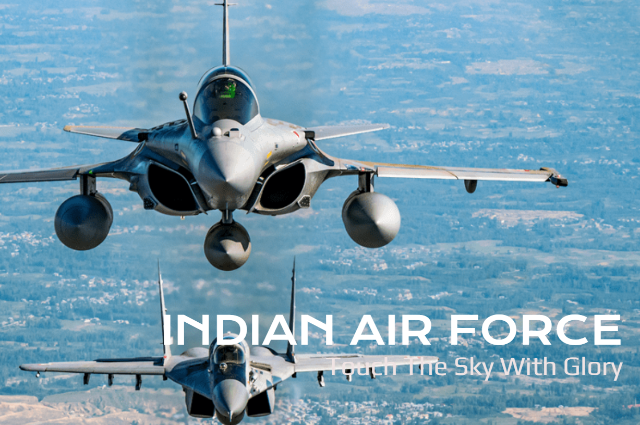 The Indian Air Force is one of the most significant sections of the Indian Armed Forces. Its personnel and aircraft assets rank fourth amongst the air forces in the world. The Indian Air Force (IAF) was officially established on 8 October 1932. And since then, 8 October is observed as the Indian Air Force Day every year.

This year, the IAF is celebrating its 89th anniversary. Recently, the IAF circulated a press release and stated that the air display to mark the Air Force's 89th anniversary will start at 8 AM with flag-bearing skydivers of the Akash Ganga team dropping out of an AN-32 aircraft in colorful canopies. Additionally, a scintillating air display by different aircraft will be a hallmark of the Air Force Day, and it will be a Parade-cum-investiture Ceremony at the Air Force Station Hindan in Ghaziabad. The whole ceremony will conclude at 10:52 AM with a spellbinding aerobic display. The IAF has been rehearsing for this day since 1 October.
The grand air display would include heritage aircraft, modern transport aircraft, and frontline fighter aircraft. During the air display, IAF will be ensuring the safety of the aircraft, pilots, and people on the ground. The regions over which the aircraft will be flying at low levels are Ghaziabad, Wazirpur bridge, Karwalnagar, Afjalpur, Philkua, Hindan, Shamli, Jiwana, Hapur, and Chandinagar. The IAF has requested all citizens of Delhi, Ghaziabad, and its surroundings to not throw any eatables in open, as they tend to attract birds. Moreover, the IAF has also asked residents to report to IAF units or the police station if they found any carcasses or dead animals lying out in open.
The IAF has been giving service for over 80 years in India. Its primary mission is to secure Indian airspace and to conduct aerial warfare during armed conflict. Since 1950, this air arm of the Indian Armed Forces had been involved in some major operations like Operation Vijay, Operation Meghdoot, and many others, including some wars. The mission of IAF expands beyond the enhancement with forces, with the IAF participating in different peacekeeping missions as well.

. . .
Reference:

www.wikipedia.org
www.indianairforce.nic.in
twitter.com/IAF