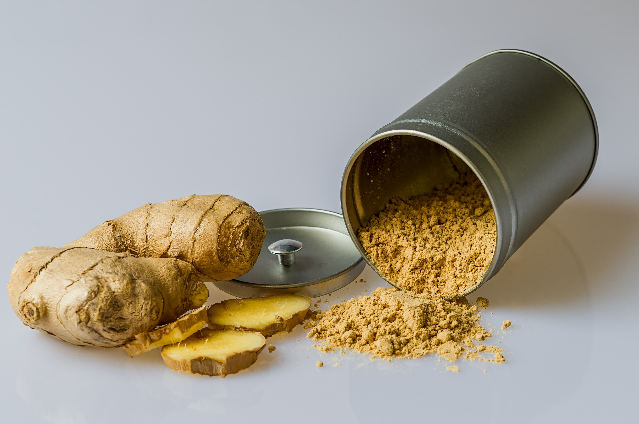 The whole world is now taking interest in herbal and natural cures for certain health conditions. There are hundreds of natural spices that support our body to manage a healthy lifestyle. And one such incredible ingredient is ginger, which is one of the most useful spices in its fresh or powdered form. Over the last few years, people's interest in ginger as a valid preventive and natural agent has increased a lot.

Ginger is one of the most commonly consumed dietary elements in the world and it contains several bioactive components such as gingerol, which is the primary strong ingredient that is believed to exert a variety of remarkable pharmacological activities. With all those aids, you need to know more about the benefits of this amazing spice, and here we are exploring some amazing benefits of ginger.
Ginger is a great source to help alleviate morning sickness and relieve nausea. Some studies have indicated that ginger has led to compressed nausea in most people. Usually, nausea is defined as a sick or uneasy stomach, with or without a sense of vomit. Using a divided daily dosage of 1500 milligrams of ginger eases the signs of nausea. And it likewise helps settle seasickness or nausea caused by chemotherapy. Ginger also aids if you are trying to comfort an uneasy stomach, and it also works during pregnancy.
Enhances digestion and reduces gas problems:
Consuming ginger may help improve indigestion, and this spice may additionally work by splitting up and getting rid of built-up gas in the intestines. Eating ginger before meals may make your system clear faster, giving less time for food to sit and cause difficulties in the stomach. If you are going through some type of chronic indigestion like dyspepsia, ginger could bring some comfort. Ginger similarly appears to have helpful results on the enzyme trypsin and pancreatic lipase, which are essential for digestion. Additionally, this spice may help enhance the movements through the digestive tract, suggesting that it may relieve or prevent constipation.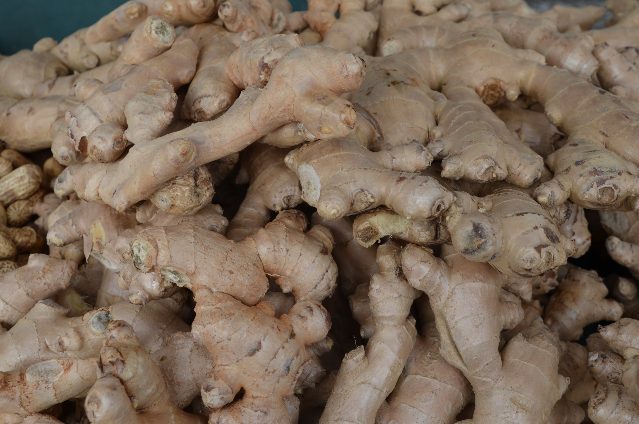 Ginger is a wonder spice, and numerous people try using it to help recover from a cold or the flu. It is quite popular in many ethnic dishes around the world due to its health qualities. Fresh or dried ginger has a notable big impact on some respiratory viruses in human cells. Consumption of ginger produces more sweat which throws out body toxins. It additionally contains oleoresins which block the formation of mucus and clears congestion, cold, or flu. It also helps protect the respiratory system. And if you drink ginger water in a routine, you will not be hit by the flu. Ginger has a shagois substance in it that has the strength to prevent the flu virus quite efficiently.
Reduces inflammation in the body:
Ginger is assumed to be one of the most efficient anti-inflammatories, even when used in very small quantities. To consume it, people also ingest it in tablets or capsules, as a tea or as an extract added to beverages. It can be chewed from the root, but it is quite bitter. And with its bitter essence, it restrains the production of pro-inflammatory substances in the body. Ginger decreases oxidative stress, the outcome of having an excess number of free radicals in the body. In turn, inflammation in the body declines. And taking ginger is effective and moderately reliable for treating inflammation caused by conditions like osteoarthritis as well.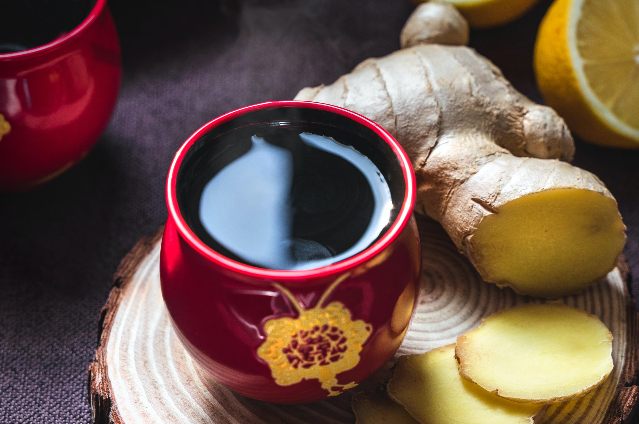 Daily consumption of ginger reduces any type of muscle pain caused by exercise, injury, or other things. If you consume raw and heat-treated ginger it ends in moderate-to-large reductions in any muscle pain. Additionally, heat-treatment of ginger has been recommended to improve the hypoalgesia outcomes of the spice. It may also help reduce dysmenorrhea, pain right before or during menstruation, however many studies are still going on in this matter.
Supports cardiovascular health:
Ginger extract can help with cardiovascular disease, and also helps in some heart abnormalities. It has increased interest in its potential to treat distinguished aspects of cardiovascular disease, and in data backing, the anti-inflammatory, antioxidant, antiplatelet, hypotensive, and hypolipidemic effects of this condiment have been reviewed largely. The reduction may stem, in part, from the antioxidant properties of ginger. Although many scientific shreds of evidence support the benefit of spices in sustaining a healthy heart are available, more comprehensive information is needed about the actual exposures of ginger.
_________________________________
Reference:
www.theacpa.org
www.webmd.com
www.theayurveda.org
www.healthline.com
www.naturalfoodseries.com