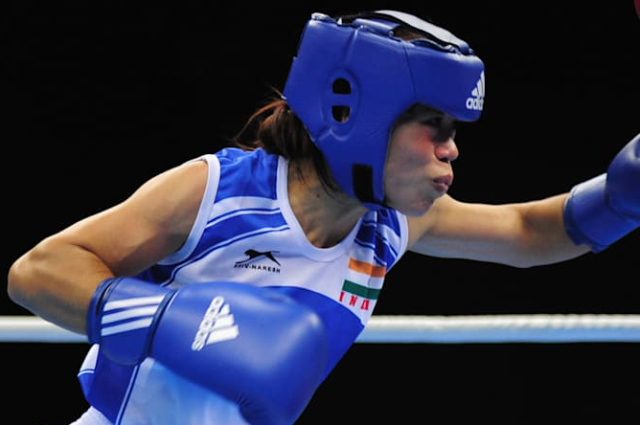 Mary Kom has certainly set standards that are leading for the future boxers of India. She has such a powerful bond with the Indian sports lovers that when she lost her recent match, countless people backed her and delivered all the admiration and kindness she required in those moments. In the 51-kg category of the Tokyo Olympics 2020, Mary Kom faced a defeat in the quarterfinals. With a smiling face, Mary Kom raised her hand in celebration, during the result of her pre-quarterfinal match against Ingrit Valencia of Colombia. But later she realized that her Tokyo Olympic journey ended when the referee declared her opponent the winner in a 3-2 spilt verdict.

Mary Kom had tears in her eyes and a broad smile on her face when the referee raised Valencia's hand at the end of their intense match. The six-time world champion was left shocked after the match. She was upset, as she seemed to have done enough to keep her Olympics dream alive, but the judges were not convinced. The 38-year-old was upset with the verdict later and told the journalists that she had no indication. She further criticized ring-side authorities for bothering her by allegedly pressuring her to change her outfit minutes before the match.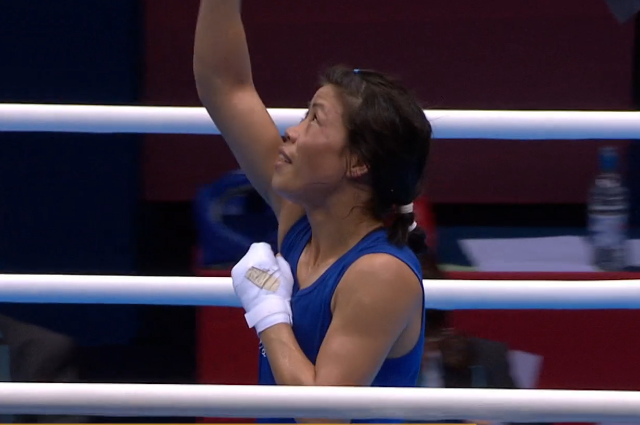 Mary Kom broke down during her media interaction after she dropped out of the Tokyo Olympics 2020. And another heart-breaking matter was that the official age guidelines of the boxing federation will probably not allow Mary Kom to participate in the next Olympic Games. The current age cap is set at 40 and Mary will be 41 by the time the Games come to Paris in 2024. A wave of misery dispersed on social media, as Mary left the ring without a medal. More than the medal, it was about Mary Kom's probable last Olympic match's sorrow that broke the internet. From athletes to common people took their social media accounts to express their appreciation to Mary Kom. And here's a look at how people reacted.

People call her Magnificent Mary for her remarkable journey in boxing. From a small village in Manipur to wining 6 world championships and many other tournaments, she has maintained a great career. People admire her so much because she has not only proved herself as an acknowledged national athlete but strongly became a female icon for women and young girls all over the world. Mary is the only female to win the World Amateur Boxing Championship 6 times. She became the first Indian female boxer to win a gold medal in the Asian Games in 2014 in South Korea. She is also the first Indian female boxer to win gold at the 2018 Commonwealth Games. She is additionally the only female boxer to have won a medal in each one of the first seven World Championships, and the only boxer in the male or female category, to win eight World Championship medals.
As far as the Olympics Games are concerned, Mary Kom is the only Indian female boxer to win an Olympic medal. She won a bronze medal in the 2012 Olympics, beating Britain's Nicola Adams in the 51 kg category. Because of her brilliant career, Mary Kom was awarded the Arjuna Award in 2003. She won the Padma Shri in 2006 and was also honored with Rajiv Gandhi Khel Ratna Award in 2009.
With the success that Mary has accomplished in her life, she further believes in giving it back in the form of encouraging anyone she can. To help the young kids who want to become boxers, Mary Kom established the Mary Kom foundation, where she supports kids to pursue their careers in boxing and she further takes care of all their expenses of training, and requirements of education. Through her courage and confidence, Mary became an inspiration for women when she broke the stereotype that married women, particularly mothers cannot become successful athletes. She is an example of how hard work, patience, talent, and determination can fulfill all your dreams.
______________________________________________________
Reference:
www.olympics.com
www.marykomfoundation.org
www.wikipedia.org