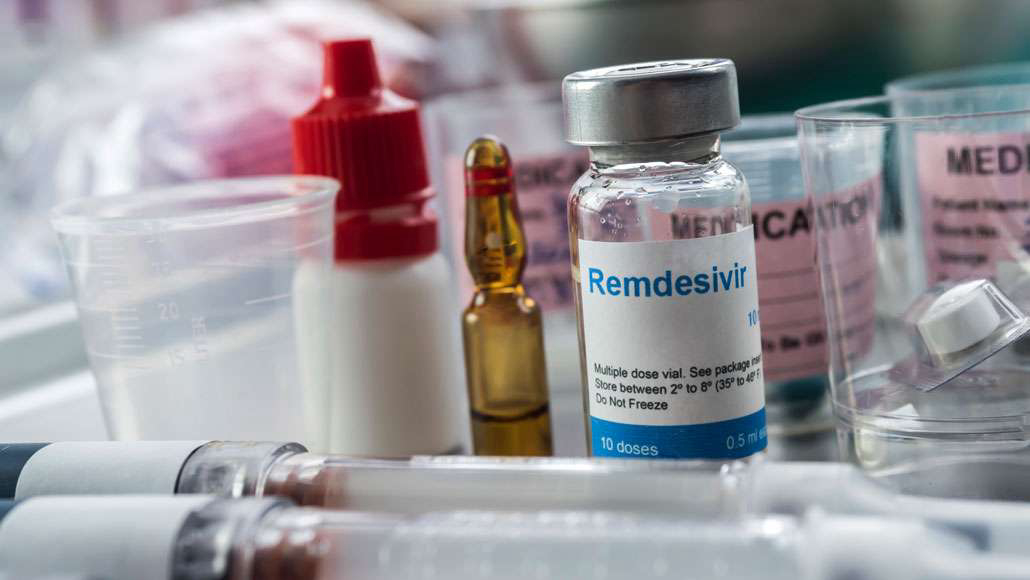 Remdesivir is the most administered medication in hospitals nowadays, because it is the first drug to show improvement in COVID-19. It is at the forefront of the battle against the COVID-19 pandemic. Remdesivir is sold under the brand name Veklury, which is a broad-spectrum antiviral medication developed by the biopharmaceutical company Gilead Sciences. It is administered via injection into a vein and during this COVID-19 period, it is authorized for emergency use to treat COVID-19 in around 50 countries, including India. Seven Indian companies are producing this injection under a voluntary licensing agreement with M/s. Gilead Sciences, USA. They have an installed capacity of about 38.80 lakh units per month. However, now the central government of India has decided to stop the export of Remdesivir antiviral injection, and this decision was taken in view of increased demand for Remdesivir from across the nation. It has been similarly decided to ban the antiviral injection's Active Pharmaceutical Ingredients (API) till the current situation improves.
In wake of the recent surge in the COVID-19 cases, India has prohibited the exports of Remdesivir, seeing the country had 11.08 lakh active COVID-19 cases on 11 April. The nation sighted a severe shortage of Remdesivir, and it is also experiencing shortages of COVID-19 vaccines with several states having barely enough stocks to last a few weeks. To ensure easy access of the drug, which is used in the treatment of coronavirus, to hospitals and patients, all domestic manufacturers of Remdesivir have been advised to display on their website details of their stocklists and distributers, the Union Health Ministry said. Drug inspectors and other officers have been directed to verify stocks, check misuses and similarly take other operative actions to control hoarding and black marketing. State health secretaries will review this along with drug inspectors of the respective states.
The central government has also advised the states that the extant 'National Clinical Management Protocol for COVID-19', which is based on evidence, has been developed after many interactions by the Committee of Experts, and it is the guiding document for the treatment of COVID-19 patients. In the Protocol, Remdesivir is listed as an investigational therapy, and that is where informed and shared decision making is essential. And some of these central guidelines are given below.
1. The use of Remdesivir and Tocilizumab and convalescent plasma therapy is based on limited available evidence for now. Further, utilization of these drugs is subject to limited availability in India.
2. Under the emergency use authorization, Remdesivir can be used for patients with moderate disease, those on oxygen, but it should not use for patients with serious renal impairment, pregnancy or lactating females and children.
3. The drug, administered in the form of injection should be given at a dose of 200 mg on day one followed by 100 mg daily for five days.
4. The department of pharmaceuticals has been in contact with the domestic manufacturers to ramp up the production of Remdesivir.
5. The medication theory involves taking antibodies from the blood of a person who has recovered from COVID-19 and transfusing those into a novel coronavirus patient to support kickstart the immune system to fight the infection from the coronavirus.
The states have been advised that the guidelines should again be communicated to all the hospitals, both in the public and private sector. Governments are racing to reinforce the supplies of Remdesivir, with other distinct nations striving for the potential COVID-19 treatment. Presently, India does not manufacture Remdesivir and Hetero, but Jubilant Life Sciences, Cipla and Mylan NV have signed pacts with Gilead Sciences to manufacture and sale of Remdesivir in India. Gilead has likewise signed agreements with four more pharma companies, Dr. Reddy's Laboratories Ltd, Biocon arm Syngene International Ltd, Zydu Cadila Ltd, an Egypt-based Eva Pharma Pvt Ltd, for manufacturing and sale of Remdesivir, which has shown greater impact during the initial two phases of trials in the COVID-19 treatments.
_____________________________
Reference:
www.hindustantimes.com
https://mpa.gov.in/bills-list
www.timesofindia.com