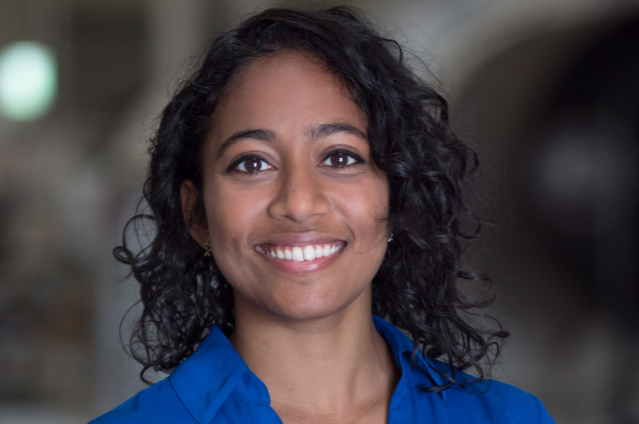 In the year 1997, the leading woman of Indian origin to travel to space, Kalpana Chawla made the whole of India proud with her glorious journey to infinity. After her, Sunita Williams became the second woman of Indian origin to fly into space in 2006. However, for around 15 years, no woman of Indian origin staked into space. And years after Kalpana Chawla and Sunita Williams, an Indian-origin woman, Sirisha Bandla is now prepared to go into space on July 11. Sirisha will go into space on Virgin Galactic's VSS Unity with its crew. And this crewed mission will be a milestone that would pave the way for the space agency's programs to fly paying passengers to space safely.

Sirisha Bandla is an aeronautical engineer who is one of the five astronauts from the crew, who are boarding on a mission to space aboard VSS Unity of Virgin Galactic, which is currently programmed to take off in July 11 from New Mexico for the Unity 22 Mission. As astronaut number 4, Sirisha is going to serve as an experienced researcher and a specialist.
This new mission will be piloted by Dave Mackay. Two test flights will follow before Virgin Galactic commences commercial services in 2022. Earlier in June, the Virgin Galactic CEO Branson announced that the VSS Unity will take to the skies on July 11. According to Virgin Galactic, Sirisha Bandla's role as a mission specialist involves assessing the human-tended research experience utilizing an analysis from the University of Florida that entails various handheld fixation devices that will be initiated at many points in the mission. In this new space mission, Sirisha Bandla will be accompanied by Virgin Galactic's chief astronaut instructor Beth Moses, lead operations engineer Colin Bennett, and Branson himself.

With the Unity 22 Mission, Sirisha Bandla will become the first Telugu person, and the third Indian-origin woman to fly to space. This young astronaut was born in the Guntur district of Andhra Pradesh and was brought up in Houston, Texas. She was born to Dr. Bandla Muralidhar, who is a scientist and a member of Senior Executive Services in the United States Government. Sirisha graduated from Purdue University in 2011 with a degree in aeronautical engineering. Afterward, she continued a post-graduate MBA Program at George Washington University in 2015, joining Virgin Galactic. Presently, Sirisha is the vice-president of Government Affairs at the British-American spaceflight company.
Mr. Bandla Ragaiah, who is Sirisha's grandfather and an agricultural scientist from Janapdu village in Guntur district, was cited stating The New Indian Express, where he said, "I have always seen her zeal to achieve something big and finally, she is going to fulfill her dream. I am sure she will succeed in this mission and make the whole country proud". He additionally told the media that Sirisha has always been fearless.
Sirisha has now posted a tweet saying, "I am so incredibly honored to be a part of the amazing crew of Unity 22 and to be a part of a company whose mission is to make space available to all". Acknowledging the tweets that were moving in her name, in the following post, Sirisha added, "I really did not need to tweet this since my friends flooded the feed yesterday with it. I was overwhelmed (in a good way!) by messages of love, unrecognizable capital text, and positivity yesterday. Slowly working my way through them… one platform at a time…!"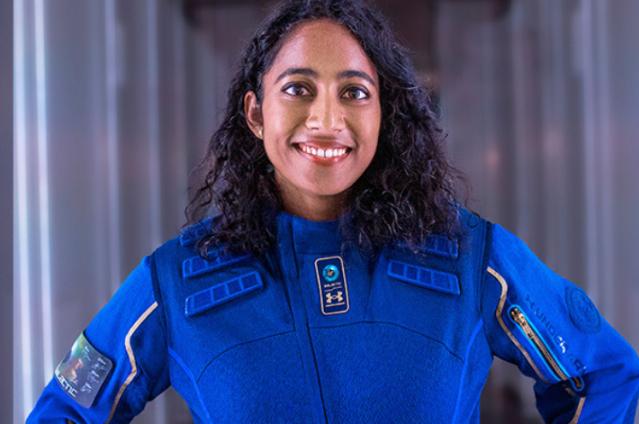 After a very long time, someone from Indian-origin like Sirisha has been a part of a huge space mission like this. And at a time when women and racial equality are coming out on a large scale, Sirisha Bandla also has quite strong views about such matters. In an old interview in the year 2020, with News 18, Sirisha was noticed highlighting concerns over the low representation of women and non-white people in the commercial spaceflight business. "Women and people of color you don't often see… I don't often see students that look like myself in this industry just yet.", she said in that interview. Sirisha Bandla further believes that there is a requirement for budding students to join the space industry. And the underrepresented first joiners of the space industry like her can guide the way for such people and overcome some barriers for the people who are engaged in the space industry.

____________________________________________
Reference:
www.newindianexpress.com
www.space.com
www.news18.com
www.virgingalactic.com