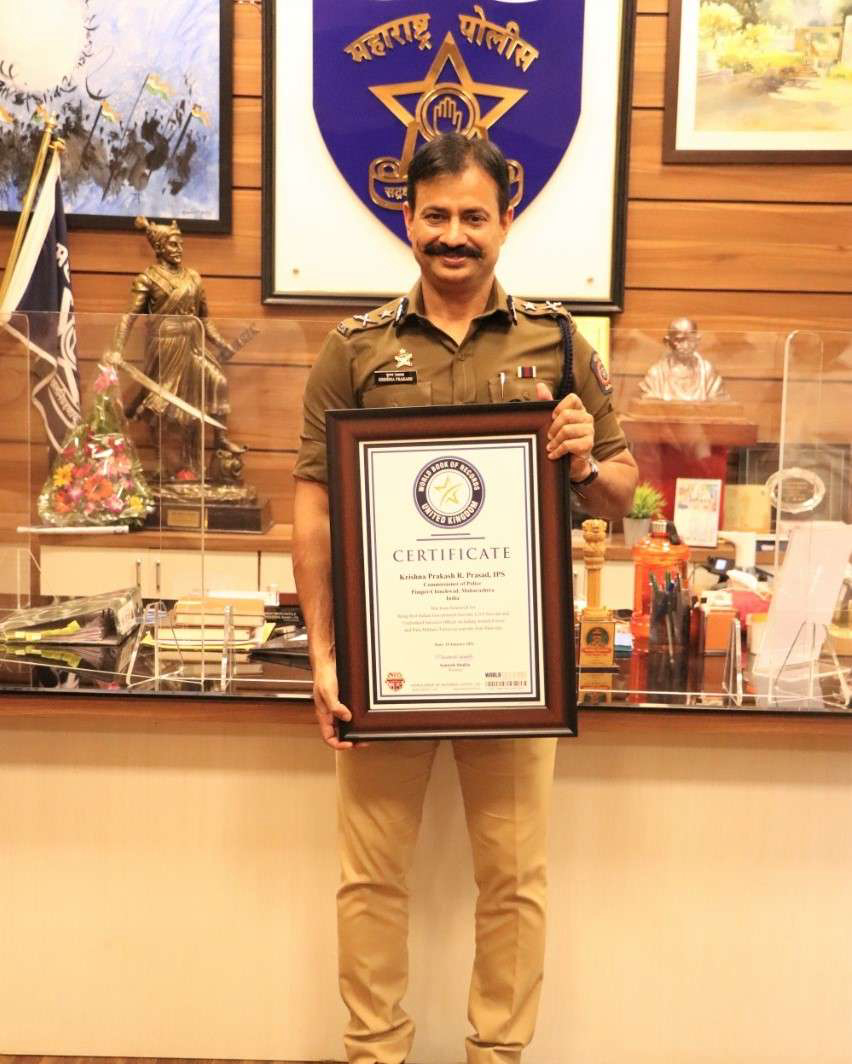 Protecting law and order, long working hours, excessive work, risky assignments, limited resources, and a very few holidays characterize the lives of Indian police. Our police force works as the spine of the society and holds the trust of citizens resisting all the odds of a civil war in the nation. And balancing this difficult work and personal life is not at all an easy task. Not many people can manage to find a balance in their lives so easily but as with many aspects of life, there are a few who make it possible, and Mr. Krishna Prakash is one of them. Krishna Prakash is a Maharashtra-based IPS officer and he identifies himself as a people's officer, motivational speaker, and creative writer. In January 2021, the Indian Police Commissioner Krishna Prakash was included in the World Book of Records, London for winning the 'Ironman' title, which he won in the year 2017. The Book of World Records certificate expresses that, "Krishna Prakash Prasad, IPS, has been honored for being first Indian government servant, civil servant, uniformed services officers, including armed forces and paramilitary forces to earn the Iron Man title".
The World Book of Records is one of the leading organizations in international records certification. This organization catalogues and validates world records across the world. Actor and model Milind Soman and former Indian national champion Kaustubh Radhkar are some of the other Indians who have attained the incredibly tough Ironman Triathlon. This competition is one of the series of long-distance triathlon races organized by the World Triathlon Corporation, consisting of a 2.4-mile swim, a 112-mile bicycle ride and a 26.22-mile marathon, raced in that order. The Ironman Triathlon is widely considered as one of the most rigorous one-day sporting events in the whole world.
In 2019, in a similar tournament, Krishna Prakash became an Ultraman when he succeeded in the 'Ultraman Championship' in Australia. He has proceeded with his mode of finishing such tough events and has duly been admired for his years of hard work and commitment. Krishna Prakash has not merely made himself stand out but has furthermore rewritten the vision of those individuals who contribute to Indian Government Services. The newly suited Ironman originally comes from Hazaribagh in Jharkhand and he became an IPS officer of Maharashtra cadre in the 1988 batch. He has held many significant positions in many districts of Maharashtra. He transferred to Mumbai in 2012 as Additional Commissioner, South Region. Before joining as the police commissioner here, he was posted as Maharashtra State Special Inspector General of Police administration in the state police headquarters in Mumbai.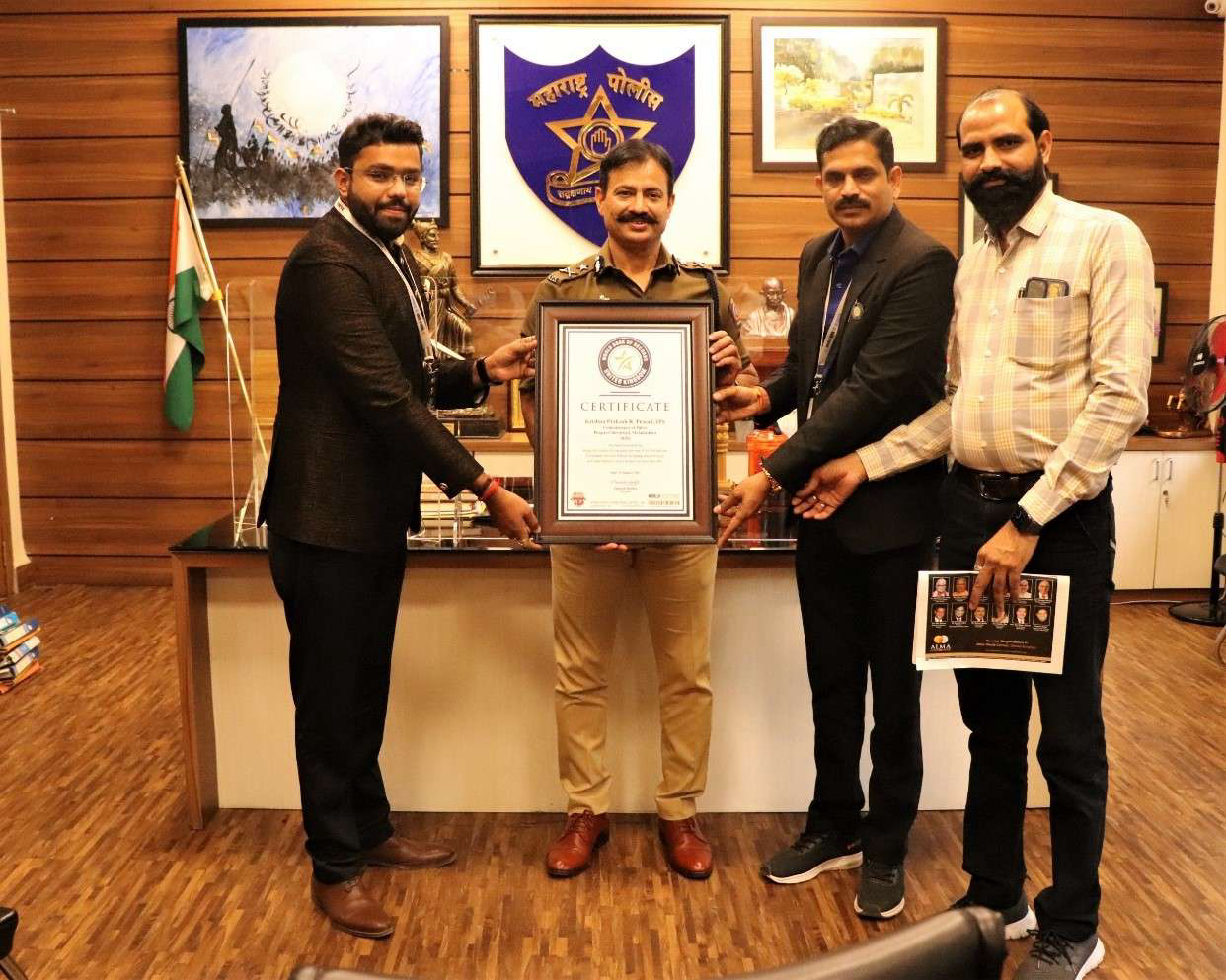 Krishna Prakash took charge as the new Commissioner of Police of Pimpri Chinchwad in September 2020. This man has moreover served in conflicted regions such as Malegaon and Gadchiroli as an IPS officer, and this set the standard for generations of individuals who wish to aspire for the Indian Services. Krishna Prakash has earned pride for the nation through his honor by the World Book of Records, and he can merely create more such outstanding events in the future. The secretary of the World Book of Records London, Anurag Pandey and Dr. Pradip Mishra handed over the certificate to Krishna Prakash at the police commissioner office in Chinchwad. Member of the British Parliament Virendra Sharma, Dr. Alok Sharma, World Book of Records England Chairman Divakar Sukul, and Delhi High Court Advocate Santosh Shukla and others met Krishna Prakash and congratulated him for his achievements.
From practicing at the Manas lake in Pirangut and cycling through Mumbai-Pune for these competitions to grabbing the achievements like Ironman and Ultraman Triathlon, Krishna Prakash has proved that hard work and consistency always pays off. He is similarly the first Indian to finish the Race Across the West (RAW) cycle race. He clarified the world that it is practical to sustain oneself in the capability of an established and skilled individual with promising goals and focused professional life. In his government job, there are opinions to be made, deadlines to be fulfilled and more great expectations to be achieved. Krishna Prakash is a defined history-maker and someone who symbolizes the true spirit of the Indian Government Services.

___________________________________
Reference -
www.ndtv.com
www.worldbookofrecords.uk