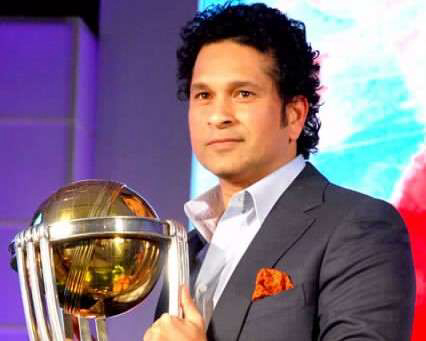 Sachin Tendulkar is not just a legendary cricketer, but he is a gentleman who taught people what cricket is all about. For India and across the globe, in love with the game of cricket, Sachin Tendulkar has risen as an international cricket legend, idolized by billions of people. Numerous fans and cricket players around the world consider him credibly the most skilled and wide-ranging batsman, the sport has ever witnessed. He is likewise so brilliant that there is nearly no shot he cannot play. This Indian former cricketer was born on 24 April 1973, and with his astonishing career in cricket, he is now widely regarded as one of the greatest batsmen in the global history of cricket. Sachin Tendulkar celebrates his birthday on 24 April, and on his birthday, we bring you seven interesting and lesser-known facts about Sachin Tendulkar you possibly did not know before.
Lesser-known facts about Sachin Tendulkar:


1.The first batsman to be given out by a third umpire.
Sachin Tendulkar has broken many international records that came in his way however, he was also the first batsman to be given out by a third umpire in the 1992 Test Series in South Africa. Jonty Rhodes ran out Sachin Tendulkar in the first-ever TV Umpire or third umpire decision way back in the 1992 Test series in South Africa, and that umpire was Karl Liebenberg. Team India was at 38-2 when Sachin was batting with Ravi Shastri on the crease. Sachin, who was batting at 11, glided the ball to another legend Jonty Rhodes, and Sachin attempted the risky single but was sent back by Shastri. Andrew Hudson instantly ran to the stumps and collected the throw from Rhodes cleanly and dislodged the stumps. The square-leg umpire Cyril Mitchley went to third umpire Karl Liebenberg, who declared Sachin Tendulkar out.

2. The legend and his superstitions...!

Sachin Tendulkar has revealed that he did not watch the 2011 World Cup final after getting out because of superstitions. He was being attended by the team physio with Virender Sehwag on his side when Dhoni hit the world cup winning six against Sri Lanka. Similarly, in the Kotla Test against Pakistan where Kumble took a perfect 10, whenever Sachin Tendulkar handed Kumble's sweater and cap to the umpire at the start of an over, Kumble took a wicket. And thus, Sachin continued doing that until Kumble took all ten.
3. The back-story behind Sachin's famous Ferrari.
Fiat, the Italian owner of Ferrari, gifted a Ferrari 360 to Sachin Tendulkar, its brand ambassador when he equaled the record of 29 Test centuries by Don Bradman. The Ferrari was handed to Sachin Tendulkar by none other than Michael Schumacher, the seven-time world Formula One racing champion. However, Tendulkar's first car was a red Maruti 800, and he still owns this car.
4. The connection between Sachin Tendulkar's bat and Shahid Afridi's fastest century in ODI.
When Shahid Afridi was playing his first One Day International match, he was fresh into the team and lacking basic cricket kit, he was provided with Pakistani spinner Saqlain Mushtaq's boots and helmet, and the iconic bat was given to him by pacer Waqar Younis during the net practice. And while talking to the Gulf News, Afridi said, "I had just got into the Pakistan team and during nets in Nairobi Wicky Bhai (Waqar Younis) gave me a bat and said, play with this and see. It is Sachin's bat". On 4 October 1996, Shahid Afridi hit the fastest One Day International century in a 37-ball performance against Sri Lanka. Shahid Afridi scored the fastest 100 using Sachin Tendulkar's bat, however, it was Afridi's batting skills and competencies that made this grand record.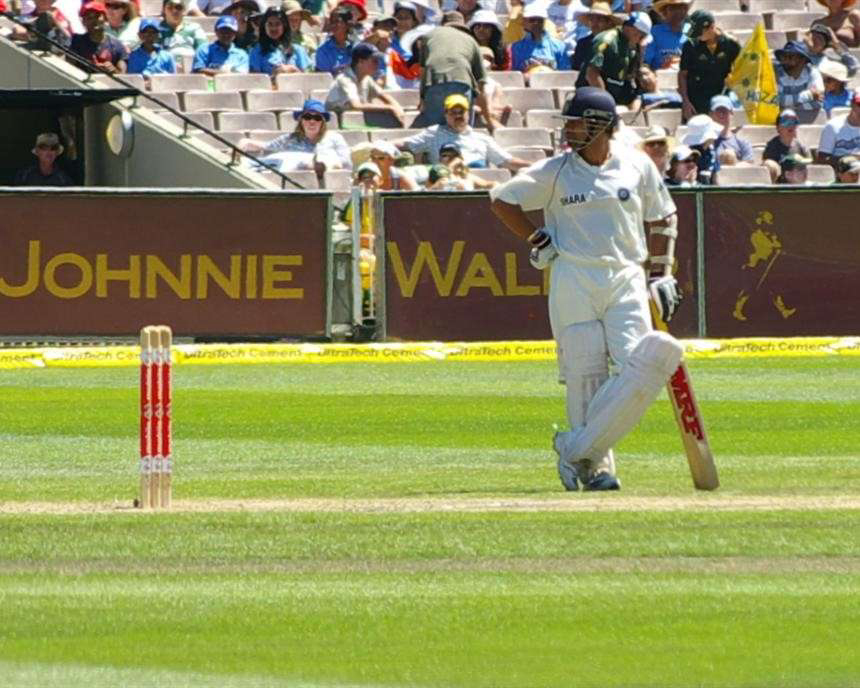 5. Interest in technology.
In 2016, when Sachin Tendulkar launched an online retail initiative, Sachin admitted that technology has supported cricket and enhanced spectator experience. "When it comes to technology, I am always on for it even though I was the first to be given out via technology in South Africa in 1992", he said in his book "Playing it My Way" while explaining an incident.
6. Sachin Tendulkar has also played for Pakistan…!
Almost everyone knows that Sachin Tendulkar has played his first International cricket match against Pakistan in 1989 when he was just 16-year-old. However, very few people know that the first he stepped on an international match was for Pakistan. During an exhibition match between India and Pakistan on 22nd January 1987, Sachin was sent as a substitute fielder for Imran Khan's team. He was substituting Javed Miandad and Abdul Qadir when they left the field at lunchtime. Sachin Tendulkar has recounted this incident in his book, and it was towards the end of the match and he was on the field for about 25 minutes.
7. First appearance on cinema and TV.
Sachin Tendulkar has made a cameo appearance in the movie "Stumped" in 2013, directed by Gaurav Pandey and produced by Raveena Tandon. The cricketer has also made his debut on TV with the Johnson & Johnson Band-Aid ad, back in 1989.
Reference:

www.wikipedia.org
www.cricbuzz.com
www.biography.com
www.dnaindia.com