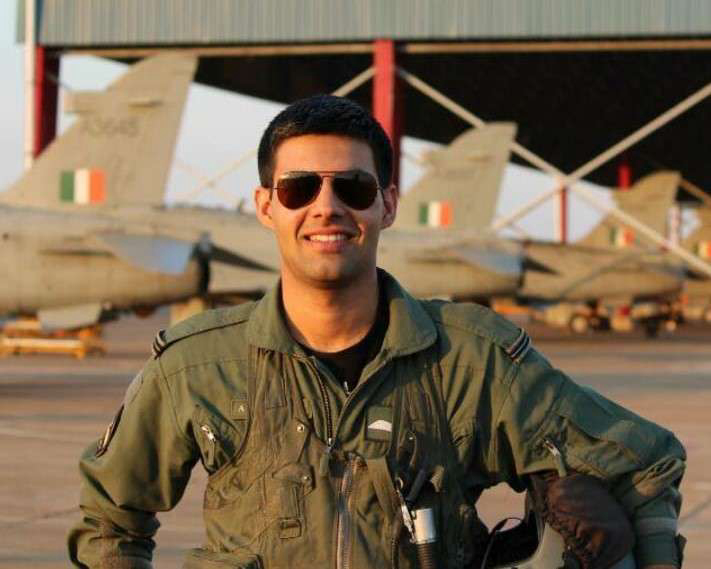 Indian Air Force's MIG-21 jet had been a part of another fatal accident. We lost a courageous senior fighter pilot Squadron Leader Abhinav Choudhry of the Indian Air Force (IAF). The pilot had some fatal injuries and died on 21 May after his MIG-21 Bison fighter jet crashed near Moga in Punjab. IAF officials have said that the aircraft was on a routine training sortie when the accident happened. IAF also gave condolences to his family after this tragic loss.
This incident took place around 1 PM at Langiana Khurd village of Baghapurana in Moga. MIG21 was on routine training, and it took off from Suratgarh in the Ganganagar district of Rajasthan for Punjab's Halwara. And it crashed soon after taking off from Halwara to Suratgarh. At the time of his accident, the locals of Moga believed that it was a blast after hearing the crash sound, and they called the police control room following which the police team had reached the spot. A court inquiry has also been ordered to determine the cause of this accident of pilot Abhinav Choudhary.
This year, earlier on March 17, a similar incident happened when a senior pilot Ashish Gupta of the IAF died after a MIG-21 Bison fighter jet crashed while taking off at Gwalior. Group Captain Aashish was posted with the Tactics and Air Combat Development Establishment, where fighter pilots are given operational training. The MIG-21 aircraft were received into the Indian Air Force in the early 1960s, and they are often called the 'flying coffins' due to their poor safety records. According to the data shared by the Defence Ministry with the Parliament at distinct times, more than 20 Mig-21s have been involved in accidents since 2010. Between 2003 and 2013, 38 MIG-21 aircraft crashed. The data also indicates that more than 170 pilots and several civilians have lost their lives in MIG-21 accidents.
The MIG-21 is a Russian supersonic fighter jet that has been in service with the IAF for multiple decades now. It was designed by the aerospace and defence major Mikoyan-Gurevich Design Burau in the Soviet Union. But when the IAF realised it needed to replace its MIG21s since their shelf life was coming to an end, they introduced the Tejas Programme. However, there were complications in this programme, and some technical issues caused it to drag on for several years as well. Adequately designed and manufactured 'Light Combat Aircraft Tejas' were to replace these old fleet of the MIG21. But even the delay in the Tejas Programme has affected the timeline for the MIG21s being phased out soon.
Indian Air Force still has four squadrons of MIG-21, and even though their phasing out was supposed to begin by 2022, the present exhausted squadron strength may have overdue that slightly. All the remaining four squadrons of the MIG21 Bison are likely to be phased out over the next 5-6 years. However, the recent news of late Sqn Leader pilot Abhinav Choudhary dying in a fatal accident in his MIG21 has sent shock waves across the nation upsetting numerous Indians, who are now taking to social media to express their sorrow and pay condolences to the pilot.
________________________________________
Reference:
www.timesofindia.com
www.republicworld.com