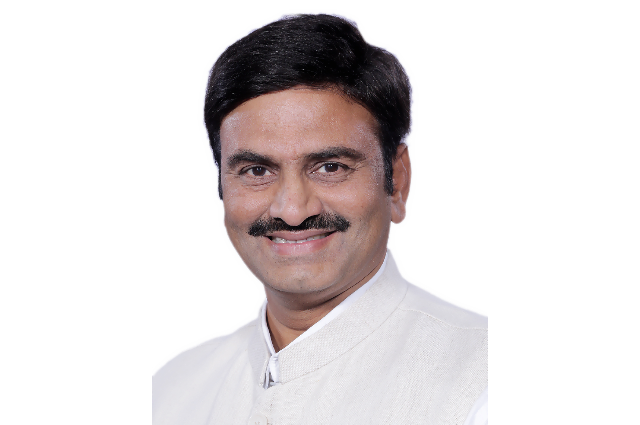 Making people rebel against the authority has always been a controversial topic across India. Any act or speech that provokes masses to go against the government has faced a lot of disputes and huge conflicts over the time. And one such case happened when a Member of Parliament was arrested for doing something similar. An MP from the Narsapuram region, Mr. Kanumuri Raghuram Krishnam Raju was arrested by the Criminal Investigation Department (CID) of Andhra Pradesh for sedition. The use of words or any type of action intended to provoke people to oppose the government is called sedition.
It happened weeks after the Yuvajana Sramika Rythu (YSR) Congress leader asked a CBI special court to cancel the bail granted to his party founder, the Chief Minister Jagan Reddy, in a disproportionate assets case. CID officials said that Raju had been involved in sending hate speeches against certain communities and promoting dissatisfaction against the government. Krishnam Raju was arrested days after he asked a special Central Bureau of Investigation court to cancel the bail granted to CM Reddy in a 2012 disproportionate assets case. The term 'Disproportionate Assets' is used in India to define a condition where an individual's net economic assets knowingly exceed the assets that he or she earlier seized and all legal sources of revenue.
Raghuram Krishnam Raju is also a well-known industrialist in the West Godavari district. He represents Narasapuram parliamentary constituency in West Godavari. At the time of Mr. Raju's arrest, he was in Hyderabad to celebrate his 59th birthday on 14th May when CID Police led by Additional Superintendent of Police R Vijaya Paul from Guntur, arrested him. "There was information against Sri Raju, stating that he has been indulging in hate speeches against certain communities and promoting disaffection against the government", an officer told NDTV after Krishnam Raju's arrest. "It was found that through his speeches on regular basis Mr. Raju was indulging in systematic, schematic effort to cause tensions… and by attacking various government dignitaries in a way which will cause loss of faith in the government which they represent", he added. Krishnam Raju's son told some reporters that the CID team took away his father by force, without revealing any details.
This is not the first time that Krishnam Raju has gone against CM Jagan Reddy. On April 27, Mr. Raju had requested a specific CBI courtroom to cancel the bail granted to Jagan Mohan Reddy in that disproportionate asses case, and he claimed that the CM had violated the bail provisions as well. The Parliamentarian had already halt the YSR congress several years in the past merely to return to the time before the 2019 Lok Sabha polls. In between, he had joined the BJP in addition to the Telugu Dessam Occasions. Mr. Krishnam Raju had also been in some sort of cold dispute with CM Jagan Mohan Reddy for the past few months. The ED's investigation had shown that several investments were made in his company after his father YS Rajashekara Reddy was made a chief minister in 2004.He has accused the CM of the suspected mishandling of the COVID-19 crisis, opposed the introduction of the English language in schools, and alleged attacks on Hindu temples in the state. The original case against Reddy was about accusations of criminal conspiracy following which the Enforcement Directorate had attached the CM's property worth nearly Rs 2,500 crore in 2016.
According to a statement from CID, MP Krishnam Raju was booked under sections 124A (sedition), 153A (promoting hatred between different communities), 505 (provoke any class or community of persons to commit any offense) read with 120B (criminal conspiracy) of the Indian Penal Code, reported The CID Statement. On 14th May, the CID said that Mr. Raju was arrested for spreading disaffection against the government. In our country, the politically attentive control and the freedom of speech not only helps in balancing society but also provides a feeling of protection amongst the people of any region. However, a few individuals try to misuses this liberty, and it eventually turns into things like sedition and exploitation, which gradually abolishes the pillars of the society.

Reference:

www.ndtv.com
www.greatandhra.com
www.newindianexpress.com