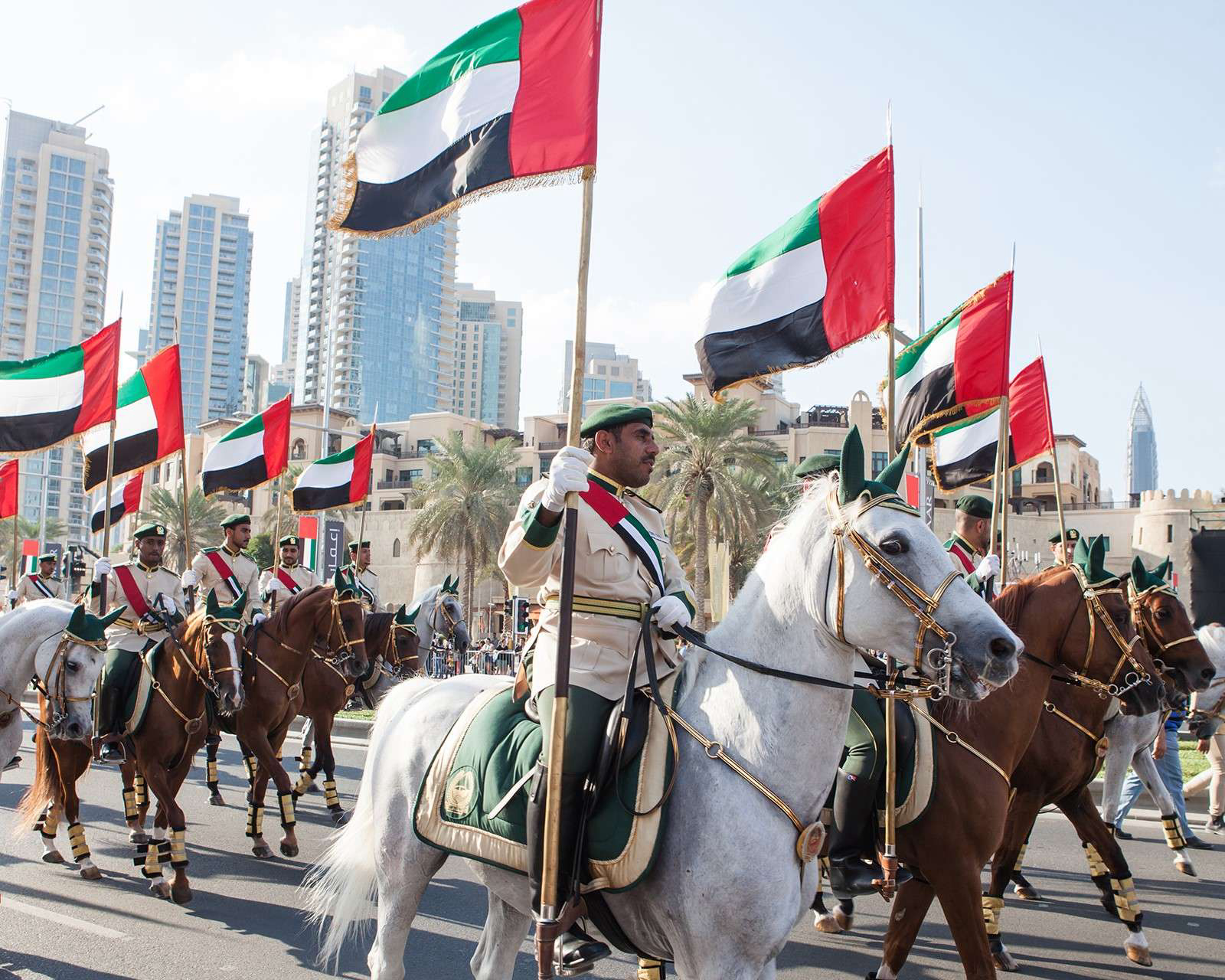 From a small fishing village with a low population to one of the busiest trading posts in the region, the beautiful Arabian nation Kuwait has forged a long and magnificent path. In The 17th century, Kuwait was a small fishing town and at the end of the 18th century, its strategic position enabled it to flourish and become a key trading post and boat building center in the region. One of the most prominent rulers of Kuwait was Sheikh Abdulla Al-Salem Al-Sabah, and he ascended the throne of Kuwait on 25th February 1950, and this day is now celebrated as the National Day of Kuwait. In 1756, the Al-Sabah family became the rulers of Kuwait, and even today, this family continues to rule this place.
The Ottoman Empire desired to directly rule Kuwait in 1756, but rather giving them the full powers, the then ruler of Kuwait Sheikh Mubarak the Great agreed that Kuwait would become a British Protectorate, with Britain providing naval protection in return for Kuwait allowing Britain to control its foreign affairs. However, Kuwait chose to become independent on 19th June 1961, with the end of the British Protectorate and Sheikh Abdullah Al-Salim Al-Sabah became the ruler or 'Emir of Kuwait'.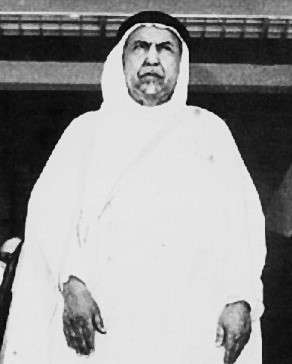 Commonly, countries celebrate their National Day on the same date they gained independence. And Kuwait got its independence on 19th June 1961, marking the date of independence. Even a National Day holiday was given on June 19th in 1962. However, it was believed that the National Day holiday should be moved due to the extreme level of heat in June, and thus the celebration of National Day of Kuwait was moved to February 25th, from 1963, marking the date that Sheikh Abdullah Al-Salem Al-Sabah's ascending to the throne. After celebrating its first Independence Day on 19th June, now Kuwait celebrates this vibrant day on 25th February every year with a lot of joy and enthusiasm.
This year, Kuwaitis will celebrate their 60th National Day. Every year, this auspicious day is celebrated with great enthusiasm in Kuwait. The citizens of Kuwait wear their traditional attires and show respect to their country. Some people also take their celebrations to the sea and seashores where the boats, ships and jets are colored by the Kuwaiti flags. The most famous places for celebrations are Messila Beach and Al-Sha,ab Leisure Park. Children play and throw water balloons at each other, and also spray with their water guns. Even the cars are decorated with flags painted or printed beautifully on them. People decorate their homes with flags, lights and many other beautiful things. Some important and historical places like Kuwait National Museum, Kuwait Towers, Mirror House, and Al-Bahhar Entertainment Historical village is stunningly decorated. In 2021, when we are facing a global pandemic there can be some restrictions on the celebrations, but the Kuwait government haven't released any official statement about it. In 2019, as part of the National Day Celebrations, Kuwait registered a world record for the longest flag. And over 4000 students paraded with a 2019-meter-long Kuwaiti flag with the feat being officially recognized by the Guinness World Records. Every year, on this occasion, the citizens of Kuwait engage in an array of events. From grand live concerts and fireworks to traditional culinary experiences, the streets get alive each year in Kuwait.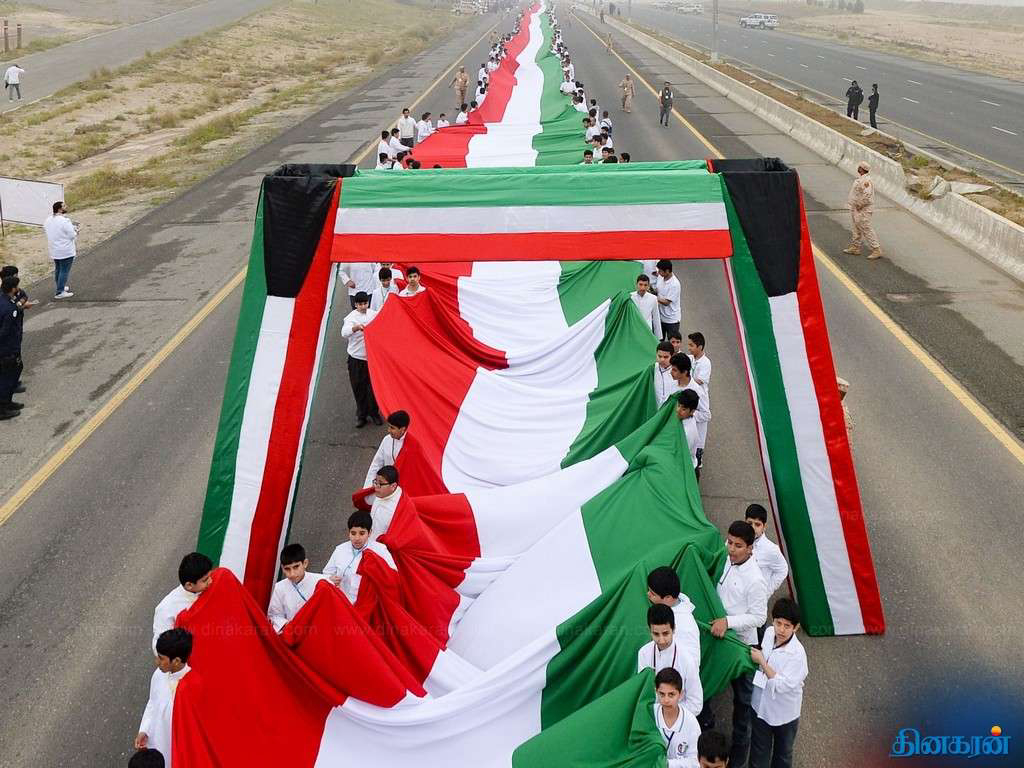 Apart from celebrating National Day, the current Emir of Kuwait is also working towards rapid development to make Kuwait a major economic port and a source of democracy across the whole world. The Emir has recently approved the development plans to build some major projects that will promote Kuwait and turn it into a global financial and commercial center for the purpose of foreign investments and income generation for a bright and safe future. From the day of its independence, Kuwait has been through a lot of ups and downs, but still, it has flourished and has made a great impact on the paths of progress and prosperity. And the country has been working hard to manage the basic need of people at the international level as well. While many people think that visiting Kuwait can be a little unconventional, it is an adequately safe place with many things to offer to its visitors. Even the crime levels in Kuwait have declined in recent years. This country welcome people with its unique culture, history, food, adventurous activities and many other exciting things. With all of this, this beautiful country is rapidly working on the nation's solidarity among them. Spreading tolerance, love and affection among the people is the key to the development on which they are succeeding so far.
_____________________________
Reference:
www.gulftoday.ae
www.kuwaitnationalday.com