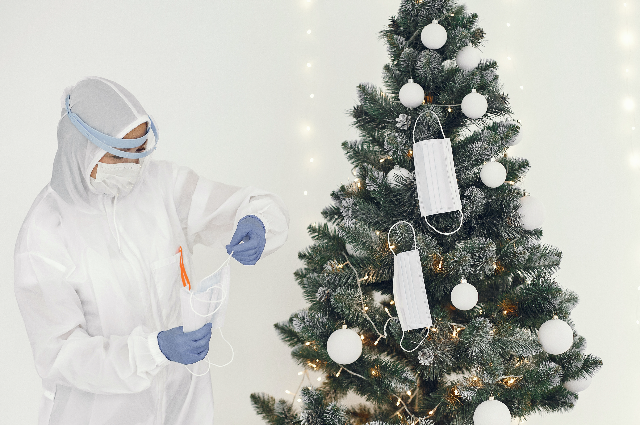 The city of Mumbai is in immense festive vibes to celebrate Christmas and embrace the new year with festivities and enjoyment. In the past few months, the COVID-19 outbreak situation in the city was also under control due to the cooperation of citizens, right management, and a good pace of vaccinations. Yet, the new Omicron variant of COVID-19 has once again raised the stress of citizens and officials in the city. The state of Maharashtra has reported the highest rate of Omicron cases till now. According to official state health authorities, Maharashtra has 54 Omicron cases, and out of these, 22 patients have been found in Mumbai.

As the Omicron cases have been persisted to rise gradually, the Brihanmumbai Municipal Corporation (BMC) has issued some new guidelines and advised the citizens to follow the rules during Christmas and new year celebrations. Section 144 Criminal Procedure Code has also been imposed in the city. Here are some of the most necessary guidelines which are issued by the BMC.
Obeying all the guidelines during weddings and other ceremonies is a must for all the citizens. Also, attendance capacity in place for marriages and other functions will have to adhere very precisely. The attendance limit is 50% of the capacity of closed places and 25% of open places.


Citizens must avoid crowding in hotels, cinemas, and malls. However, if there's any gathering of over 1000 people, it will mandate prior permission of the local Disaster Management Authority.


Citizens are required to complete their vaccination by taking both doses of vaccine. Only those who are completely vaccinated will be permitted at public places or public transport, along with all other regulations. Full vaccination is likewise mandatory for all the employees working in public and private places.


Officials will be deployed at the various wards to take lawful action against violators. And those who violate the rules will be penalized by civic ward level teams and the police. The violators can also be booked under IPC and Epidemic Diseases Act.
Despite all the strict regulations and continues appeals by the officials, the guidelines are not followed in most places. Hence, there are always some chances that the risk of COVID-19 spread may expand if massive gatherings are held during festivities. The BMC administration has stated that the state government is constantly appealing to the citizens and asking them to take precautions and follow the rules to prevent the outbreak during such activities.
. . .
Reference: