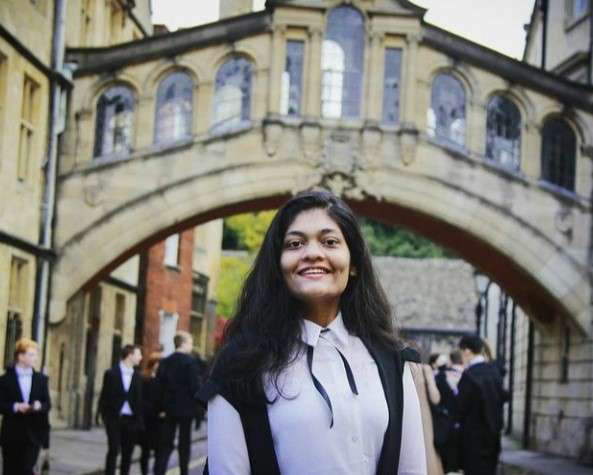 Recently a very controversial and alarming incident happened at the Oxford University that saw an outrage of people from India and other parts of the world. The police and the Oxford University commenced investigations after receiving complaints about the bullying of a 22-year-old Indian student named Rashmi Samant. But this case isn't just about bullying, and it has many more other influences on it. Rashmi Samant's case was recently raised in the Indian Parliament by the BJP member Ashwini Vaishnav. He said in Rajya Sabha that the treatment which was given to Rashmi, who was forced to quit as the president-elect of the Oxford University Student Union, reflected the Colonial-era attitudes. Rashmi was bullied by left-wingers and anti-Hindu mouthpieces after becoming the first female Indian elect of Oxford University Student's Union on February 11, 2021. Rashmi Samant was forced to resign within days after being bullied and targeted for her religion and over her personal views against British Colonization.
Dr. Abhijit Sarkar, who is a faculty member at the Oxford University, accused and indirectly bullied Rashmi and misinterpreted several facts about her. A British Indian and the Managing director of the Global Hindu Federation Satish Sharma has moreover filed a police complaint on Rashmi Samant's behalf accusing Sarkar of inciting religious hatred and bullying and harassment in the case of Rashmi Samant. The Thames Valley police confirmed that it was investigating an alleged hate incident and even Rashmi has initiated her own complaint with the Oxford University about Abhijit Sarkar.
Rashmi Samant is born and raised in Udipi, which is a small town in southwest India. According to her, neither of her parents holds a university degree, and getting into Oxford with this background as a first-generation was a huge accomplishment for her and her family. She moved to the United Kingdom to begin her degree, looking at transforming energy systems to address the concerns of climate change. On the 11th of February Rashmi was elected as the president of the student's union but she was indirectly enforced to resign from her post within 5 days with a quite huge outrage among other students and faculty regarding Rashmi's past social media posts which were considered as racist, Islamophobic, anti-Semitic and transphobic. And even though Rashmi publicly apologized for her action, which she claims were unintentional, she was forced to take a step back. Along with all this mess, Rashmi Samant was also targeted for belonging to the Hindu religion. Abhijit Sarkar also dragged Rashmi's parents into this controversy and attacked them for having a Lord Rama's display picture on their social media accounts while claiming that Rashmi's student council elections were funded by the Indian Prime Minister Modi.
Abhijit Sarkar even accused Rashmi Samant of being Islamophobic by alleging that she came from coastal Karnataka, which he termed as "a bastion of Islamophobic far-right forces". With this on-going controversy, netizens from all around the world had demanded the dismissal of Abhijit Sarkar. After all the mess which was created, Rashmi Samant visited her parents at Udipi and gave an interview to the Indian Express. Rashmi told, "I think the cancel culture mob got me. There was a conscious attempt made to unearth posts made by me in the past (going back to 2017). These posts were always there. But no one raked up any issue during the election process. It was only after I won that they were brought up. I believe my posts were not malicious or racist. To take offense you have to perceive it in a certain manner. Perhaps, people assume the worst in fellow human beings these days." Rashmi Samant claims that advocating for students' rights is very close to her heart and it is something that she pursued as an undergraduate in India. After combating months of self-doubt, she decided to take her interest forward at Oxford and hence ran for the post of president. And from there to becoming the first Indian woman to ever win the post of the Oxford Student Union in a historic election, has been truly one of the greatest honors of her life.
Rashmi Samant says that with this entire chain of unfortunate events, the most hurtful thing which happened was the part of dragging her parents into this matter and insulting their religious sentiments and regional background in the public domain in the most insensitive manner. She is still confused about the fact that why did she step down after becoming president. She says, "The fact that I am a Hindu in no way makes me intolerant or unfit to be the president of the Oxford SU. Contrary to this, I understand the value of diversity in its true sense though my exposure to the intricacies of the developed world is limited. Then why did I step down after becoming the first Indian woman to win the Oxford SU Presidency? Was it because these allegations of insensitivity made me realize that I was not fit enough to be the Oxford SU President?" The young Indian girl now believes that the odds were pretty much never in her favor.
_____________________

Reference: