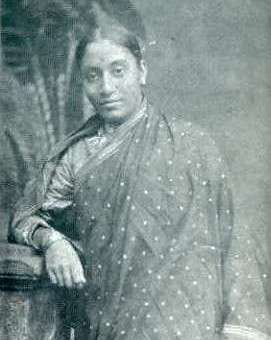 Women's rights have always been a tough battle across the world and there is a lot more ground to cover for it. But as we do so, it is similarly vital to think of the journeys of some heroic women from our history. One such woman was Rukhmabai Raut who became a beacon of hope for millions of women in India. She was a true activist of women's rights and was one of India's first female physicians. Rukhmabai Raut played a major role in the enactment of the Age of Consent Act 1891, in India. This act was passed to legally set a limit for the age at which one could marry. With her gutsy choices in life, she also proved why women should ascend the mountains of their dreams, without anyone's approval.
Rukhmabai Raut was born in Bombay on 22 November 1864 to Janardhan Pandurang and Jayantibai. Her mother was a child bride, she married Rukhmabai's father when she was only 14, became a mother by 15, and a widow by 17. Child marriage was so common in India during this time, Rukhmabai too became a child bride. When she was only 11 years old, she was married to a 19-year-old boy, Dadaji Bhikaji. Rukhmabai's step-father Sakharam Arjun wished that Dadaji should take education, before taking Rukhmabai to live with him. Sakharam Arjun was an acclaimed botanist and physician, and Rukhmabai was willing to follow in his footsteps at that time. And by opposing the society's customs, Rukhmabai was encouraged to educate herself by her step-father Sakharam.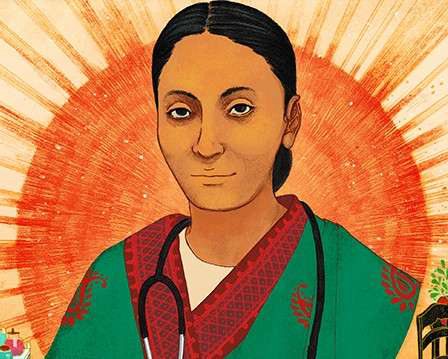 When Rukhmabai Raut reached puberty, her husband felt that it was time to live with her. However, the gutsy Rukhmabai refused by saying she had not given her consent to her marriage as a child and had no opinion in that matter before. She rejected her husband's wish, with the backing of Sakharam Arjun, who had solid social activist tendencies. It was a quite shocking and brave move by Rukhmabai at a time when numerous Indian women were not aware that they can say a 'No' to something like this. In 1884, Rukhmabai's husband, who was unwilling to admit her rejection, took her to court and charged her for "restoration of conjugal rights". This case lasted for three years and gathered a lot of national and global attention, but Rukhmabai was sure of her decision. The court sided with her husband, presiding that Raut must either agree to live in her husband's home or serve punishment in prison. Reportedly, she said she would rather be imprisoned than enforced into a marriage she did not want.
With time, Rukhmabai also found support from remarkable people from national and international platforms. German-born Philologist and Orientalist Max Muller wrote that Rukhmabai's education made her the best judge of her own choices and that the Court should not have to say in the matter. While this entire incident encouraged an extensive public address on issues such as child marriage and the rights of women, Rukhmabai sustained to pursue her education and wrote letters to the Times of India under her pen name, 'A Hindu Lady'. In her article, dated June 26, 1885, she wrote about the dilemma of being a woman in an inflexible society which discriminates between men and women. She made a strong point on the need to abolish child marriage and increase the age of marriage for both men and women.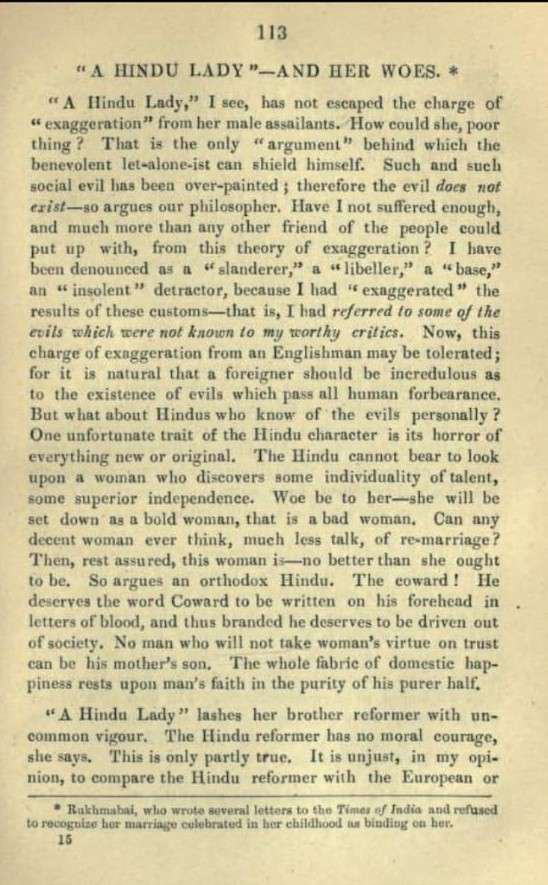 Despite all the support that Rukhmabai was getting for transforming the mainstream Indian society, she found it quite tough to win her case against the centuries-old orthodox system and the courts in India. However, instead of getting disappointed and giving up, she kept fighting her battle. It was the time when the British Empire was at its peak, and Rukhmabai decided to appeal directly to Queen Victoria. Unwilling to let revolutionary Rukhmabai go to prison, Queen Victoria chose to overrule the court and dissolve Rukhmabai's marriage. Soon, to prevent such things from happening in the future, the Age of Consent Act was passed in 1891, though it was met with rebels from the conservative Indian community. And today this law has been amended several times over the last century with some recent amendments in the law as well.
Eventually, Rukhmabai was free from the marriage she did not choose. And later when she expressed her desire to pursue her education in medicine, an educational fund was also raised for her education at the London School of Medicine. She traveled to England in 1889 to study medicine, and then returned to India in 1895 and became one of the first practicing women doctors of India.
Rukhmabai Raut operated as a chief medical officer in a women's hospital in Surat and spent around 35 years serving as an officer. At the time of her retirement, she also published a pamphlet taking up one more cause 'Purdah – the need for its abolishment'. Meanwhile, she similarly continued serving as an activist for the abolition of child marriage in India, and she also wrote broadly on this subject. On 25th September 1955, this legendary activist departed from the earth due to lung cancer. Today her house in Mumbai is utilized as a school, as she had always desired. And what could be another way to remember the legacy of an extraordinary woman for whom education really changed her world, and if you look deeper, you will understand that how Rukhmabai became one of the key contributors to Indian society. This courageous woman activist played a very noteworthy role in changing many social harms and she has been an inspiration for all of us, and specifically for women in our society.
_________________________________
Reference:
www.open.ac.uk
www.archive.org
www.wikipedia.org