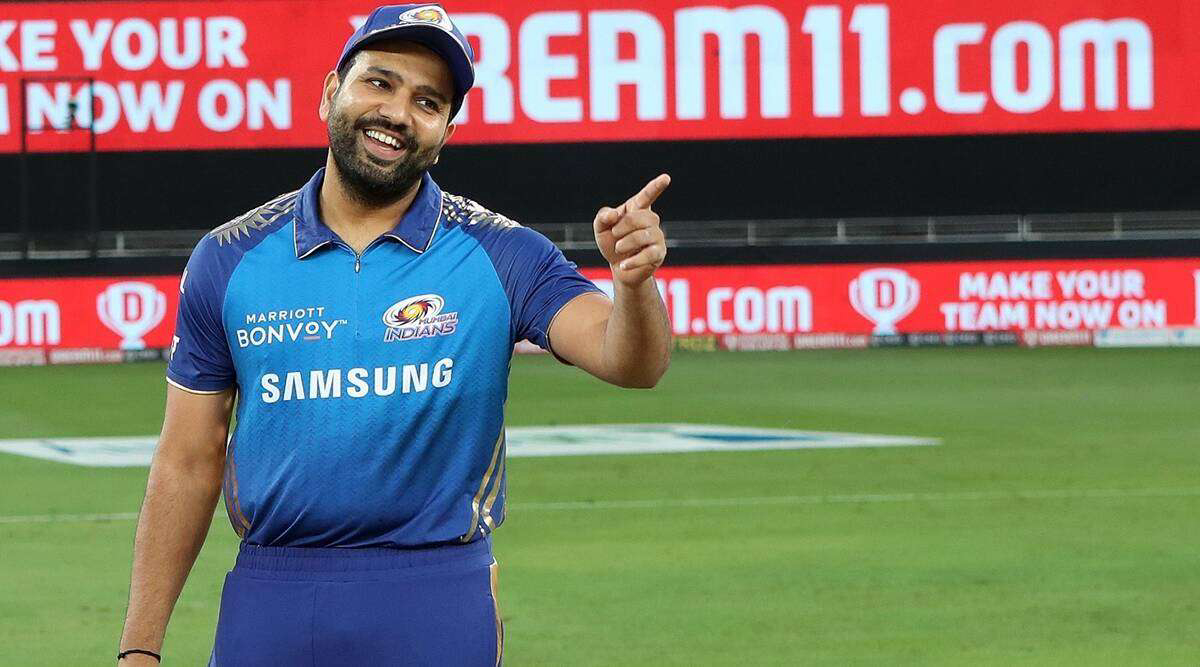 Defending champions Mumbai Indians have started their campaign in the ongoing IPL 2021, and it recently showed why they are IPL's one of the most successful team by seizing a victory at one of the matches in Indian Premier League (IPL). Mumbai Indians continuously fluctuate the appearance of the IPL 2021 points table as the Rohit Sharma-led team performs well in the IPL. The captain of Mumbai Indians Rohit Sharma praised his whole team for a brilliant fightback against Kolkata Knight Riders, saying that one doesn't get to see these kinds of tantalizingly close games. However, the captain became a part of a social media stunt by Swiggy, which later backfired on the food delivery platform.
Even after Hitman Rohit Sharma's excellent performances and game plans, the skipper of Mumbai Indians often gets trolled on social media, and trolls post memes on Rohit Sharma on distinct events. In the ongoing IPL 2021, Mumbai Indians lost their first match of the season at the hands of Royal Challengers Bangalore. The five-time champions could not deliver with the bat in the tournament opener as RCB won by two wickets in that thrilling match. The tale of memes on Rohit Sharma was gradually happening again from that moment. And more often than not, these memes showed Rohit Sharma eating Vada Paav, which is a popular snack in Mumbai. And Swiggy did something similar to this. The Twitter handle of Swiggy shared a meme from a user who showed Rohit Sharma reaching out for some snacks at a Vada Paav stall. While sharing this image they wrote, "Haters will say its photoshopped!". Swiggy was quick enough to delete this tweet, but guess what? The damage was already done.
Netizens got highly disappointed with Swiggy's allegedly disrespectful comment on that meme of Rohit Sharma, and from April 13, fans started trending #boycottswiggy on Twitter. Many users called out the food delivery app for its alleged cheap comment on the meme, which a fan shared on social media. In the meme, Rohit Sharma was diving to catch the ball. But in this instance, Rohit Sharma is diving to catch a Vada Paav from the stall. This meme was shared by a fan in a reply to broadcaster and Star Sports presenter Mayanti Langer. When the IPL 2021 started with the Mumbai Indians vs Royal Challengers Bangalore clash on 9th April, the food delivery platform Swiggy also started its #SwiggyForkCast contest where fans have to predict something related to a live match and if their predictions come true, they will get free food from Swiggy. Mayanti Langer also participated in the contest and wrote if Mumbai Indians score over 200 runs against Kolkata Knight Riders, she wants Vada Paavs. She wrote, "If Mumbai scores more than 200, I want Vada Pavs because one must honor the hitman". The whole story started from here and it turned into some meme material to Swiggy. The meme which was shared by Swiggy almost instantly caught the attention of Hitman's fans on Twitter who criticized Swiggy for disrespecting the Indian cricketer.
Swiggy is one of India's largest online food delivery apps, but it faced a massive amount of heat on Twitter for making fun of batting superstar Rohit Sharma. Now Swiggy has also issued a clarification later explaining, "A special message to the Hitman's fans. We reposted a fan's tweet in good humor. While the image was not created by us, we do admit it could've been worded better. It was not meant to offend anyone in the least. Needless to say, we're always with the Paltan". Swiggy might have thought that their tweet would bring some entertainment and humor in the intense environment of IPL, but their stunt massively backfired on them. A few interesting reactions by some netizens about #BoycottSwiggy are given below.
Their tweet has not gone down well with most of the fans as they lashed out against Swiggy. However, even before this, many trolls have targeted the Indian batting star for his physique. Rohit Sharma has been body-shamed by trolls on many events. The fans have been sharing the screenshots of the tweet and have called for the boycott of the food delivery platform. Some of the fans have even posted images of uninstalling the Swiggy app from their respective mobile phones as well. This entire incident is the perfect example of how dynamic social media is, and how easily things can backfire on anyone.

_____________________
Reference:
www.news18.com
www.freepressjournal.in