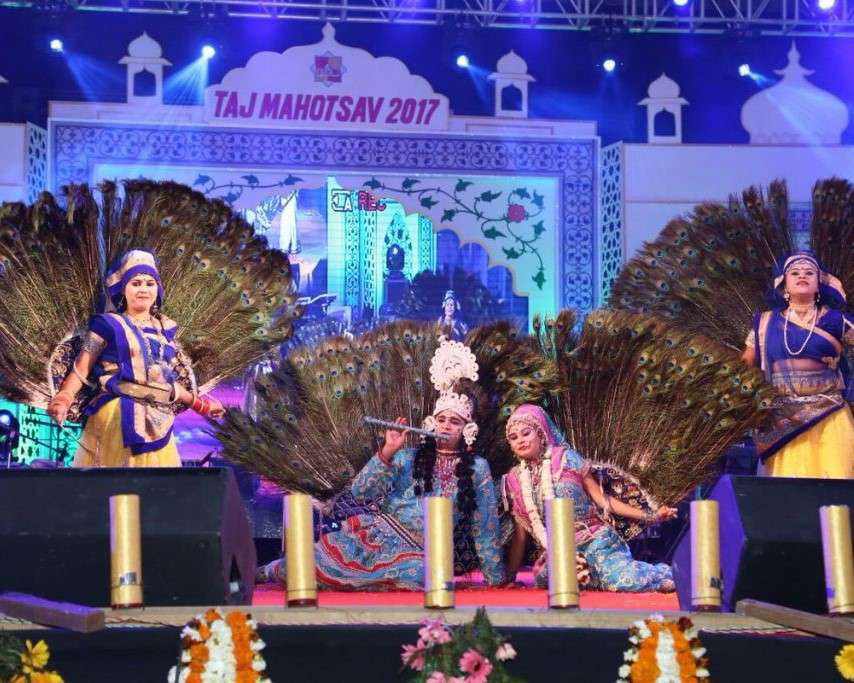 Several major festivals are celebrated throughout India, including the local and regional festivals. They comprise tiny celebrations, traditional country fairs, and they are often are as colorful as the larger events. These festivals attract numerous tourists across the nation and from all over the world as well. One such festival is the "Taj Mahotsav", which is held every year in Agra. This festival is one of the most awaited festivals, which is organized every year at Shilpgram near the eastern gate of Taj Mahal, Agra, which is one of the most magnificent historical places in India. The Uttar Pradesh Tourism Department organizes the Taj Mahotsav to facilitate Indian tourism. And one of the main objectives of the Taj Mahotsav is to encourage the talented artisans of India. The grand celebrations of this festival along with the captivating vibes of the Taj Mahal make the environment of this festival more impressive.

Taj Mahotsav was started in the year 1992 and since then it has been celebrated every year and has reached new heights. It also features in the calendar of the Department of Tourism by the Government of India. In 2020, the Taj Mahotsav started on 18 February and wrapped up on 27th February, with the grand celebrations of 10 days. It provides a colorful platform for various arts, and offer its visitors knowledge on the rich culture, art, music, crafts, dance, cuisines and many other things related to India. The major attractions of Taj Mahotsav are the performances, fairs and food items of this festival. Craftsmen coming from all over the world get a remarkable platform to showcase their talent. Taj Mahotsav also arranges multiple programs, where famous artists, dancers, musicians and chefs participate to give visits a wonderful experience of the festival.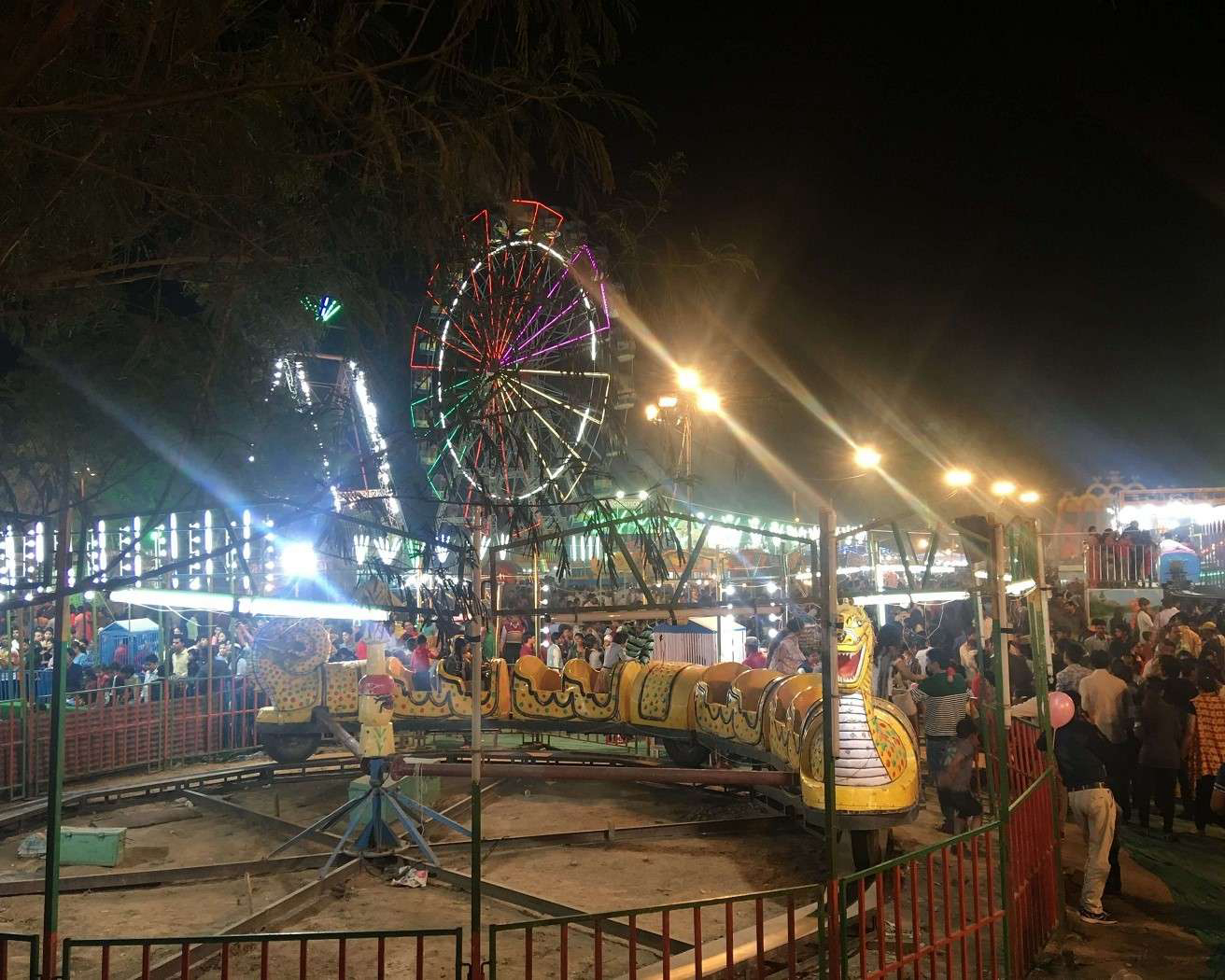 Distinct artists from every part of India participate in the multiple cultural events of Taj Mahotsav in the evenings. People can similarly experience the unexplored folk talent from various regions, which makes the Taj Mahotsav exciting and delighting. Every year, around 400 celebrated artists get a chance to showcase their beautiful art at the Taj Mahotsav. Distinct type of crafts at this festival includes hand-made wood and marvel carvings, carpets, designed pottery, metal and brass utensils along with a variety of performances from diverse regions and many more things altogether make the festival widely visited by tourists. Numerous art forms including the wood or stone carvings from Tamil Nadu, bamboo cane artwork from North East India, paper-mash work from South India and Kashmir, and the local marble and zardozi work from Agra make this place a hub of talents.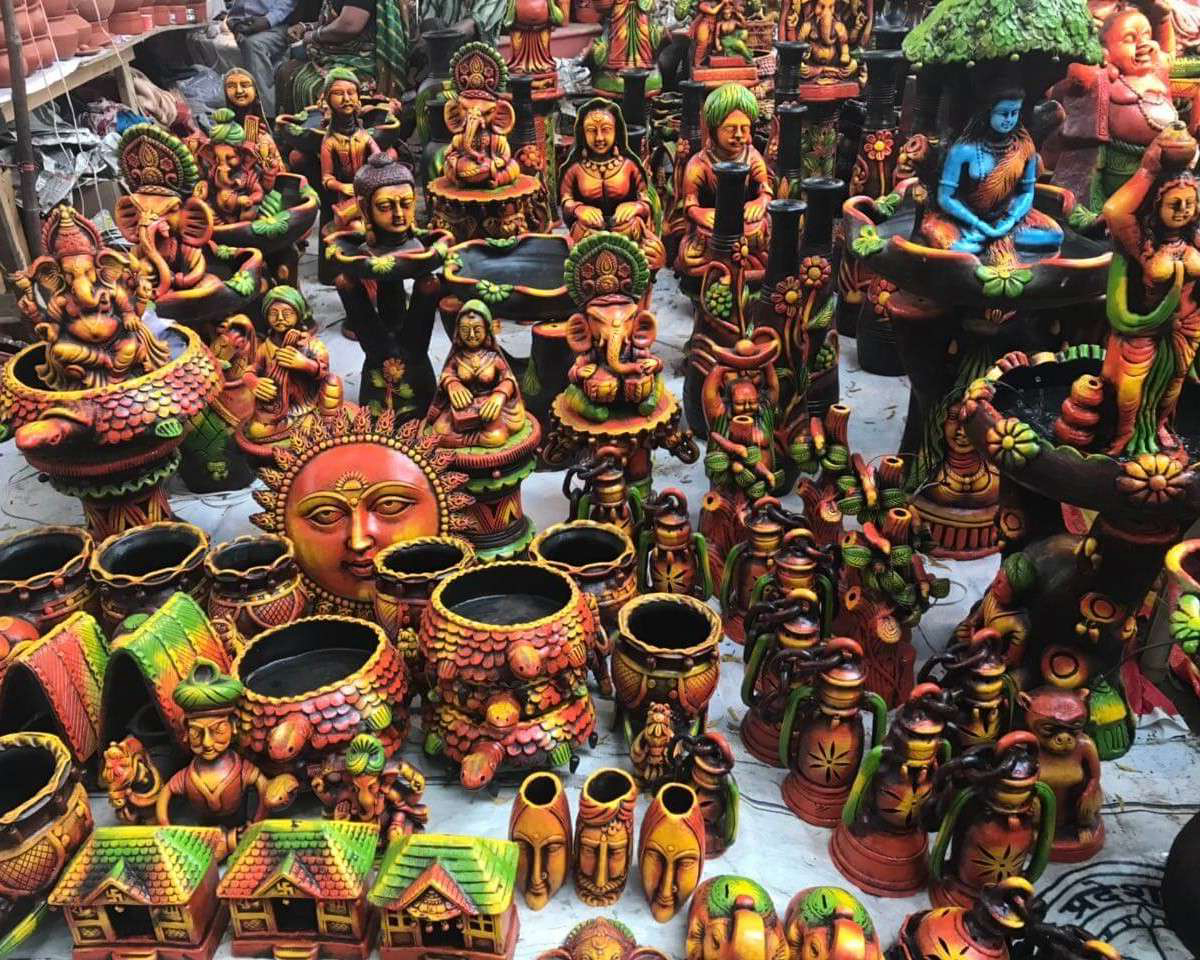 Saharanpur's famous wood carving, brass wares of Moradabad, hand-made carpets from Bhadohi, pottery from Khurja, Chikan work from Lucknow, silk and zari work from Banaras, shawls and carpets from Kashmir and many other incredible masterpieces and crafts beautify this festival. Some thrilling rides for adults and kids are also organized in the festival adding much more charm to it. Taj Mahotsav gives a wide range of options for shopping to its visitors. Stalls of unique paintings, showpieces, traditional clothes, lamps, books, jewelry and many antique things are easily available in this grand festival. Taj Mahotsav similarly provides some incredible delicacies from various regions, which often attracts many foodies. Some historic cuisine-art lovers prepare distinct delicacies with some typical preparations from the interiors of Uttar Pradesh.
The year 2021 is the 30th year of Taj Mahotsav and it was initially scheduled from 18 February to 27 February, but it is presently postponed till further decision, due to the Coronavirus pandemic. However, this vibrant platform has become one of the most promising sites in India where visitors and tourists can find the prosperous cultures, arts, and crafts of India. And festivals like this, attain India's cultural diversity and there are very few nations where local festivities are performed with such public determination and joy.
__________________________________
Reference -
www.tajmahotsav.org
www.wikipedia.org