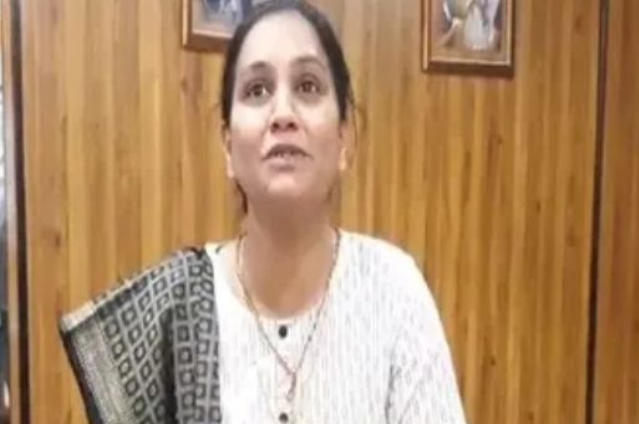 The life of a single parent can be a quite tough job. And if a woman is a single parent in India, it becomes more difficult and complex. A 2019 report by UN Women says that in India, 4.5% of all the households are run by single mothers, and that's almost 130 lakh women. Yet it's quite tough to understand the extent of difficulties that single mothers face every day in India. Still, one woman named Asha Kandara is crushing all the odds and growing as an inspiration for millions of other women out there who are willing to do something in life.

Asha Kandara, who worked as a sanitary worker with the Jodhpur Municipal Corporation has passed the Rajasthan Administrative Services (RAS) exam, and will soon get an opportunity to become the Deputy Collector. Asha is a single mother of two kids. The 40-years-old Asha once swept the streets of Jodhpur, and now has cracked the RAS exam, attaining 728th rank in the entire state. Asha gave the exam 2 years ago, but she was unable to collect her result due to the coronavirus pandemic. Balancing various responsibilities can be tough. And while performing all the professional duties, a single mother like Asha also requires to take care of her children and provide them with all they need, including her time. Besides, Asha's journey wasn't so smooth, she overcame various obstacles on her way. And with her extraordinary life story, she also won hearts on the internet and numerous netizens praised her for her accomplishment.
Asha married a man in 1997, but unluckily, her husband ditched her just 5 years after their marriage. It took her a pretty long time to overcome the trauma and anxiety of her broken marriage. While she was experiencing this trauma, Asha determined that she has a lot to handle, so she got up and began her journey. She became a single mother with two children and took the responsibility on her shoulders. Asha took up the job of a sweeper to support her parents, children, and their dreams. Her journey was not so easy and she had to face criticism for her caste, job profile, and even for being a single parent.
Asha Kandara decided to start with educating herself and began searching for distinct ways of studying efficiently at home. She started at the school level and finished her graduation in the year 2016. But due to poor financial condition, she appeared for the examination of a sweeper with Jodhpur Municipal Corporation without any hesitation and succeeded in the same. When Asha got this job, she had a steady income to manage her family. Yet, she did not hold herself at that point and wished to accomplish more in life to give her children a more enjoyable life.
To follow her vision, Asha chose to prepare for the RAS Exams. So, alongside her job, she started preparing for RAS and attempted the preliminary part in 2018 and when she passed, she knew no difference in day and night in qualifying for the final part. After appearing for the exam, she had to wait for an extended time for her result due to the COVID-19 pandemic. And when the results came out, she passed and attained 728th rank in the exam. Soon, she will get the chance to become the Deputy Collector of the Jodhpur state.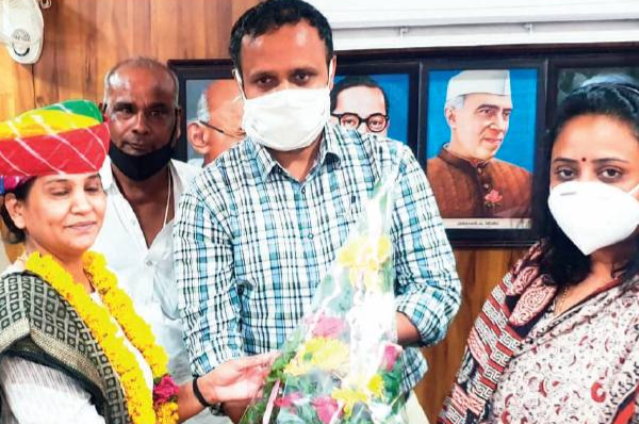 While explaining her inspirational journey to National Daily, Asha Kandara said, "All these years passed hearing that you are not a collector. Also, the eyes of society bearing humiliation due to my caste and work were quite intolerable. Though it was a tough journey and I suffered a lot but now, I consider myself in a position where I wish to do something for the underprivileged and those subjected to injustice."

Rather than giving attention to deep-rooted societal norms of what a sweeper should do, Asha forged her path to the glory, and that's what is special about her story. Her circumstances gave her strength to become something in life and give a befitting reply to society which discriminates against people for their gender, cast, and job profile. She somehow understood that educating herself was one of the best choices, and now her journey is an inspiration for countless women out there who are fighting to live a better and more honored life in this society.
_________________________________________________
Reference:
www.timesofindia.com
www.nationaldailyng.com
www.ndtv.com