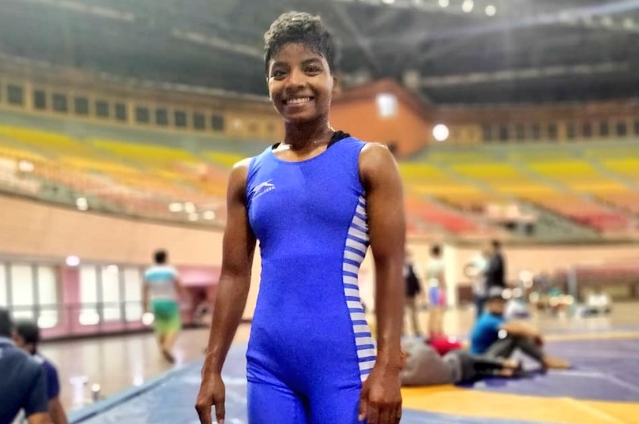 Wrestling is one of India's most traditional and widespread sports, yet wrestlers majorly come from states like Punjab, Haryana, and Maharashtra only. However, this condition is gradually improving, and now a little girl from Jharkhand has managed to put her state on the wrestling map of India. A 14-year-old girl named Chanchala Kumari from a tiny village named Hatwal in Jharkhand has qualified for the World Cadet Wrestling Championship for the first time from Jharkhand. The championship will be played in Hungary between 19 July and 25 July this year.

Chanchala's accomplishment may look very exceptional and grand, but this little girl has a heartrending and uplifting story behind her accomplishment. Chanchala belongs to the Oraon tribal community of the Hatwal village, located around 30 km from the state capital Ranchi in Jharkhand. Chanchala has a family of 6 people, and her father holds barely a half-acre land which just earns limited income to support the entire family. Her father additionally works as a plumber and takes all other short jobs to meet the whole family's expenses. Chanchala's financial condition is not so good. On some days, the family even survives on maad-bhaat, which is starch with some boiled rice. And only on a few days, they can afford some vegetables.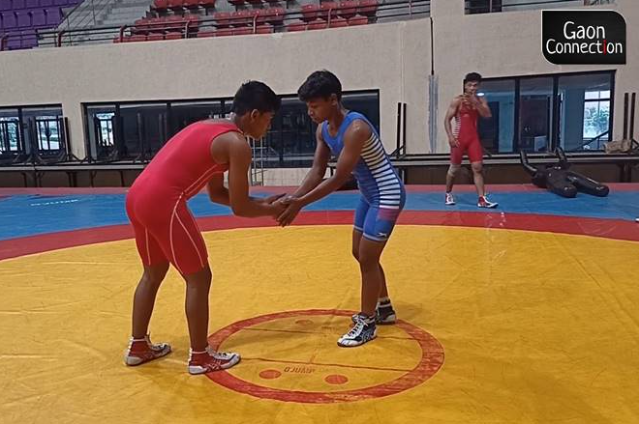 Chanchala's career took a huge turn when a prominent sports organization noticed some potential in her. The Jharkhand State Sports Promotion Society (JSSPS), a state government project that identifies sporting talents from the rural region of the state, saw a spark in Chanchala. An agreement was made between Central Coalfields Ltd and JSSPS to utilize Khel Gaon Sports Complex. This complex is a state-of-the-art facility built in 2009 for national games, as a coaching ground for imminent sportspersons.

Numerous children are selected and directed for physical training for 6 months to identify their potential and capacity for sports. And in one such selection process during 2016, Chanchala came with her mother to sign up for the training. At that time, she revealed her interest in wrestling. She had no experience in this sport, but Chanchala learned over the years as she trained. Chanchala further wrestled with boys, which encouraged her to overcome the anxiety and boost her self-esteem.
Chanchala's family may not be secure financially, but they still support this young talent with full strength. Her entire family supports her and her brother even accompanies her whenever she needs him. The 14-year-old pursues her education alongside sports and looks forward to earning medals to support her family and make the country proud. Chanchala Kumari is a great example of how a person can achieve great things even at a young age, with a lot of hard work and endurance. And as the great field athlete, Jackie Joyner Kersee has said,

"Age is no barrier. It's a limitation you put on your mind".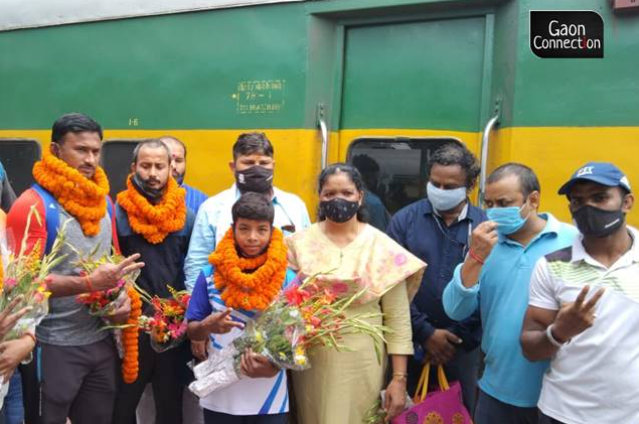 All the hard work and struggles which Chanchala took, resulted when she won a silver medal in 2017-18 from the School Game Federation of India, followed by 2 gold medals in 2019 and 2020. This victory put her on the highest rank in the under-15 category. Later, Chanchala likewise won a bronze in a national tournament held in Kota in 2020. And in October 2020, she even qualified to train in Lucknow India camp with Indian wrestling stars Geeta Phogat and Sakshi Malik, which took place in March 2021. In June 2021, Chanchala qualified in the wrestling trials at New Delhi to represent India in the World Cadet Wrestling Championship.

Presently, Chanchala Kumari is focusing on the upcoming World Cadet Wrestling Championship and all other forthcoming international games. In the state of Jharkhand, there are numerous capable players like Chanchala. In 2016, there were only 4 girls who entered wrestling, but presently the state sports academy has 30 girls undergoing wrestling training. While the assistance from the state government has taken these players into the limelight, the athletes also require more financial help. They require financial support to concentrate more on their training and diet, and all other necessities of the sports. Presently, everyone's eyes are on Chanchala, expecting that she will script history at the World Cadet Wrestling Championship. And with this sort of impulse, nothing will stop the young generation of Jharkhand from fulfilling their goals.
_____________________________________________
Reference:

www.timesofindia.com
www.dailypioneer.com