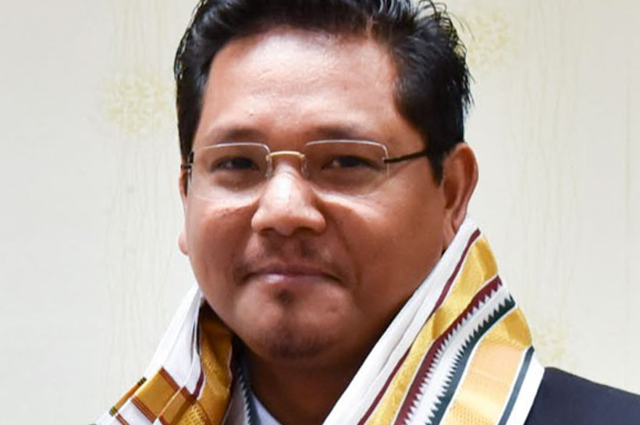 Shillong, one of the most beautiful and fascinating tourist destinations in Meghalaya, has been going through a lot of internal disputes for the last few days. Recently, some ministers and a few MLSs in Meghalaya have received extortion notices from an illegal organization. The extortion messages rose after a large conflict in Meghalaya when a former militant was encountered by state police.

Meghalaya Deputy Chief Minister Prestone Tynsong has verified that several individuals in the state have received extortion notices. Some politicians were demanded to pay the extortion amount as income tax. And the extortion order was made in the name of income tax of Rs 10 Lakh and above. This whole matter is currently under investigation. But it has somehow appeared at a time when some normalcy was gradually returning to Meghalaya after a massive riot and disorder.
At the time of Independence Day celebrations, an 11-hour curfew was imposed in the Shillong region. Even mobile internet was stopped in at least four districts of Meghalaya. It occurred after a string of violence related to the death of a former top militant in an alleged fake encounter. The family of this militant has now filed an FIR demanding action against the police who led the encounter. There was some extreme violence, vandalism, and firing between the alleged militant group and state police.
Moreover, the Home Minister of Meghalaya Lahkem Rymbui also resigned amid the violence in Shillong over the conflict. According to some reports, there were some brutal incidents of stone-pelting, firing, and theft as well. With a severe disorder of law, the curfew was imposed in Shillong including the cantonment area, Mawlai, Mawpat blocks, Census towns, Medanrting, Mawblei, Laitkor, Nongkesh, Umlyngka, Mawdiangdiang, Siejiong, and some other parts of upper Shillong.
Violence was reported in many such areas over the encounter of former Militant Cherishterfield Thangkhiew. This militant was the general secretary of the banned Hynniewtrep National Liberator Council (HNLC). The HNLC is a militant organization that operates from Meghalaya and claims to represent the Khasi-Jaintia tribal people. This organization aims to free Meghalaya from the alleged domination of outsiders. Being a retired member of HNLC, Cherishterfield had surrendered, but he was killed in an encounter by police at his home on August 13. Police have said that Cherishterfield was allegedly involved in two low-intensity blasts in the state, including the IED Attacks.
Director-General of Police R Chandranathan stated that there was solid evidence against Cherishterfield Thangkhiew. When police sent its team to arrest this retired militant from HNLC, he allegedly attacked the police with a knife when his home was being raided, prompting a retaliatory shot in which he was killed. After the news of the former militant encounter was spread in the region, hundreds of his supports carried black flags as his body was taken to the cemetery. And that's when the conflicts between police and militants rose. Following the riots, a further investigation is also being conducted for calls of extortion from some alleged militants.
The police are investigating the case with the safety and security of people who have got the extortion messages. Not just politicians, but some businessmen have also received these messages. And with the enhanced possibility of violence in the state, the Meghalaya Human Rights Commission has similarly taken this matter into their hand, and now they will conduct their investigation, along with other departments. Chief Minister Conrad Sangma has stated that the truth about the sequence of these violent events could be determined only after the final report is available. And the government has also urged ordinary citizens, police departments, and these groups to wait for the judicial report in this matter.
. . .
Reference:

www.manipur.org
www.timesofindia.com
www.shillongtimes.com