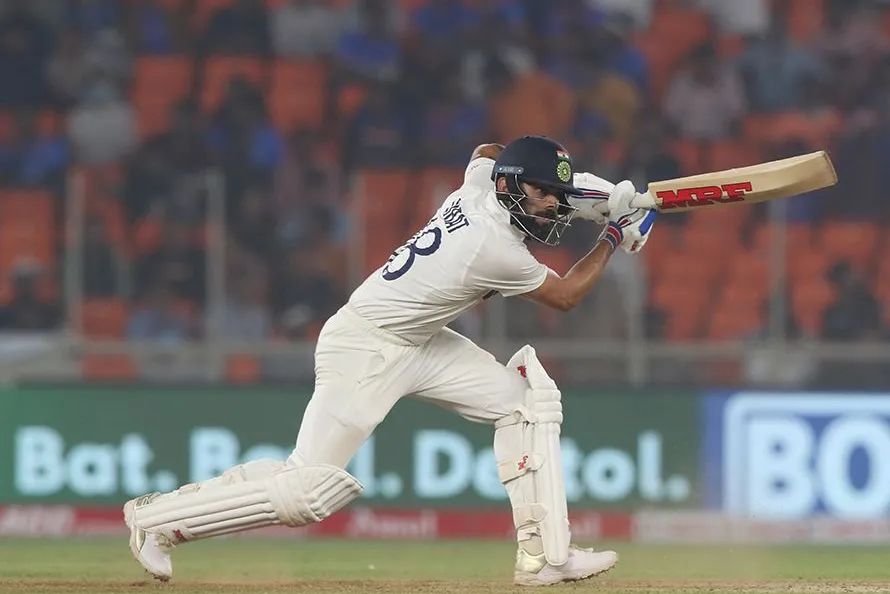 The Indian Cricket team captain Virat Kohli is one of the most popular modern-day batsmen in the world, and thus, undoubtedly, he has several records to his credit. After being a proud father of a baby girl, now the man has returned to action in the ongoing Test Series against England, and here the skipper is expected to break a record in this series. This third Test between India and England is underway in Ahmedabad's Narendra Modi Stadium. And this is the first international match at the restored stadium which now has the largest capacity among cricket stadiums in the world. It is similarly India's second Pink Ball Test on India's home soil. The 31-year-old Virat Kohli is just a century away from breaking a world record by Australia Captain Ricky Ponting. If Kohli gets successful to create a century, he will be breaking the world record of Ricky Ponting to become skipper with most Tests hundreds, yet, records show that the Indian skipper has failed to convert his fifties into centuries in series.
If Virat Kohli manages to score a century in the ongoing Pink-Ball Test, he would undoubtedly surpass Ricky Ponting's world record of 41 centuries in the Tests. On day 2 of the Pink Ball Test, the Indian team started with a score at 99/3 with Ajinkya Rahane and Rohit Sharma as overnight batsmen. India lost the wickets of Shubham Gill at 11, Cheteshwar Poojara with 0, and Virat Kohli with 27 on an opening day. However, records show that Kohli has smashed 41 centuries as skipper across all formats, and when it comes to Tests, he will level Ponting as captain. On the contrary, Kohli has also failed to reach a century of runs since the last Pink Ball Test in India, and he has scored just 261 runs in his last 10 Test Innings. It is not a thing like that he is out of his original form, but it is surely discouraging for all his admirers. At the start of Kohli's career, he took a total of 13 innings to smash his maiden hundred, and in 2015, he smashed his ton after a gap of 11 innings.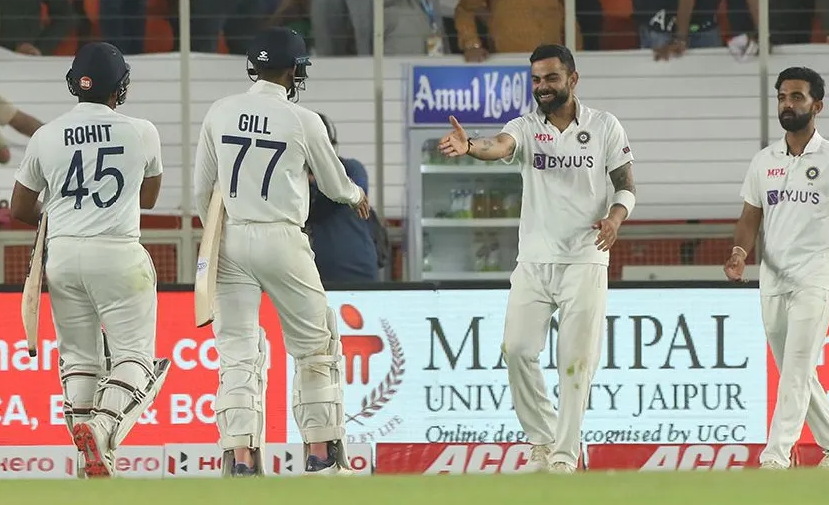 One of the aspects of Kohli's international career is his capacity to convert his 50s into 100s that makes him what he is today. Presently, people are looking forward to the conclusion of the four-match Test series between India and England, because this series will decide the current fate of Virat Kohli in the international matches. This series is presently level 1-1 after the hosts won the second Test by 317 runs. And as far as Kohli's captaincy is concerned, he has led the Indian Cricket Team in 56 matches, with 33 victories, 33 drops, and 10 drawn. Kohli broke former Indian captain MS Dhoni's record of winning 27 Tests as captain in 2019. In some awaiting series, Virat Kohli can similarly emulate Dhoni,s record of leading India in the most number of Tests, which is 60. If he makes his 42nd hundred, he will completely own a new record as well. In the Test cricket format, Kohli has 20 centuries as captain, second after Graeme Smith, who has 25 centuries.
There are possibilities of Virat Kohli breaking more records in the upcoming days. But as of now, according to Cricbuzz, he has scored 7,490 in the total Test matches and with the four-match series with England, Kohli can surpass the scores of a few legendary batsmen. Some of them are Clive Lloyd with 7,515 runs and Mohammad Yousuf with 7,530 runs. The ongoing Pink Ball Test is surely Kohli's radar as a captain. He holds 41 Test centuries as captain, and he is joint-highest with former Australian captain Ricky Ponting. The third one on this significant list is former South African skipper Graeme Smith with 33 Test Centuries as captain. He is followed by the Australian captain Steve Smith with 20 centuries. Michael Clarke and Brian Lara both stand at the 5th position with 19 Centuries as captains.
Meanwhile, Kohli who missed out on the three-Test matches against Australia, was on a paternity leave granted by the BCCI to attend the birth of his first child. And now his fans are excited after seeing him play for the country after recently becoming a father. In this ongoing Pink Ball Test Virat Kohli is not in his full form, but the team will hope he hits his best form as that would definitely help the hosts dominate against a formidable team of England. These visitors cannot be taken lightly as they are playing into the Test Series on the back of a 2-0 series win in Sri Lanka in similar conditions. This four-match Test Series presently stands locked at 1-1 with England, winning one game each in Chennai. The two teams are playing at the Narendra Modi stadium to finish the Test Series. And now the Indian captain Virat Kohli is expected to perform more actively in this historic Pink Ball Test.
______________________________
Reference:

www.cricbuzz.com
www.hindustantimes.com
www.bcci.tv