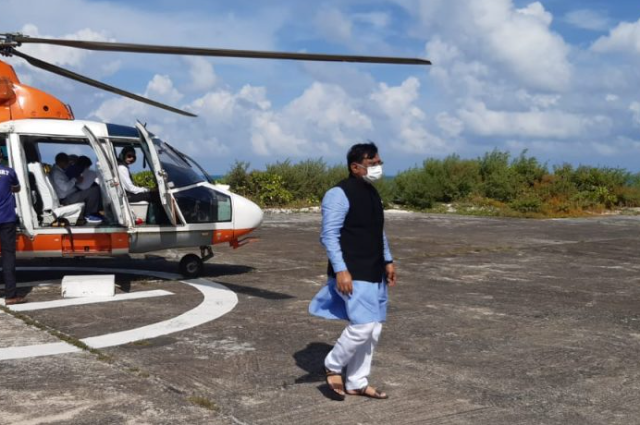 India is already dealing with the COVID-19 pandemic and some political uncertainties are also spewing in the country. While citizens can evidently notice some states' actions, other regions in India like the Lakshadweep are getting partially overlooked by many people. Lakshadweep is a union territory of India, and it forms a single Indian region with 10 subdivisions. Kavaratti is the capital of Lakshadweep and this region comes under the jurisdiction of the Kerala High Court. But now large sections of Kerala, including common people, politicians, and even celebrities, are angry or distrustful about some of the variations brought by the Lakshadweep's newly-appointed Administrator Praful Patel.
This beautiful region is situated on the southwestern Malabar coast of India. Lakshadweep's new Administrator Praful Patel has planned unusual changes in the law. The twists that Praful Patel has made since taking over in December 2020 are critical, and they are targeting mainly its Muslim population. The administration of Lakshadweep has restricted freight transport through Beypore port in Kerala, and this move is widely viewed as a way to cut traditional ties with the state. However, the Bhartiya Janta Party (BJP) has said they were only meant to end some corrupt practices of some politicians.
Praful Patel has made some massive changes in local government laws, including the restrictions on local bodies' authority and decision-making. And sectors like education, health, farming, fisheries, and animal protection will be directly under the administrator only. He has also issued the new Anti-Social Activities Regulations Bill, 2021, which is very similar to the Goonda Act. This act stands for preventive detention of individuals without trial, and it is enacted for changing local development laws to create more tourist-friendly locations.
The majority of the population in Lakshadweep is Muslim. However, non-vegetarian items are being removed from the school food menu. A new rule has also criminalized the slaughter of cattle and the trade of beef products. Some individuals have continually criticized Praful Patel over reforms that have been presented since he took charge in December 2020. This list of reforms contains a standstill on schools serving non-vegetarian food and claims of Anganwadis being locked and officials losing their jobs as well.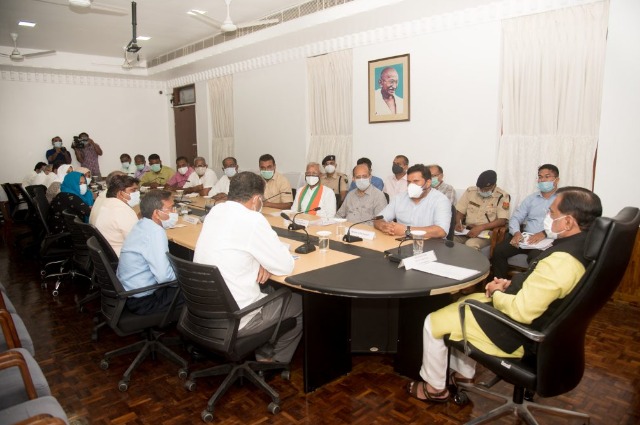 Administrator Praful Patel has made several changes, and one of them is the draft termed Lakshadweep Development Authority Regulations 2021 (LDA 2021). This LDA will provide unrestricted powers to governmental bodies to affect a citizen's right to hold and retain the property. This indicates that the local government can choose any land, either common or private, for development activities like mining and building, and many other things.
Further, the LDA draft regulations state that "a development plan shall not, either before or after it has been approved, be questioned in any manner, in any legal proceedings whatsoever". This new act automatically empowers the administrator to take over any land, without any consultation with the stakeholders. And a very significant fact about Lakshadweep is that consulting women in the islands hold land rights, making it the finest among India's states and unions territories at women's land ownership. Additionally, more than 94% of individuals who own land in the islands belong to Scheduled Tribes. And for these citizens, this new act is just another land-grabbing scheme.
The newly proposed draft regulation is expected to upset the fragile ecosystems of the Lakshadweep as well. These islands are coral islands, and they are created by coral detritus, with a vast and diverse marine ecosystem including coral reefs, mangroves, fish, octopi, seagrasses, algae, and many other marine aspects. And on the stunning land of Lakshadweep, the administration has also intended to promote some wide-ranging private tourism ventures, and the local tourism sector is not pleased with this venture. And around 190 workers in local tourism have already lost their job.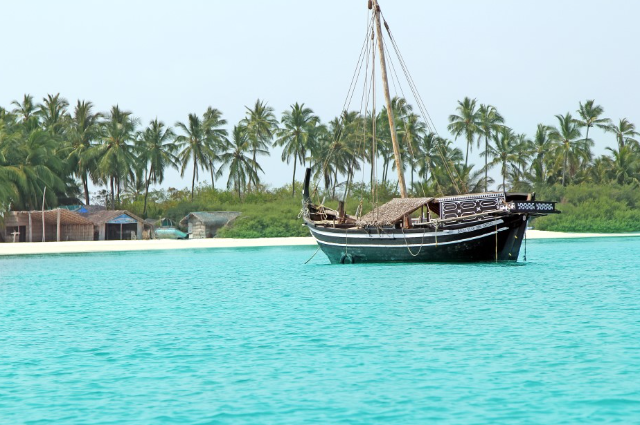 Numerous citizens are also criticizing the Lakshadweep government's handling of the COVID-19 crisis in different regions. The exclusion of the quarantine period post entering the union territory in December 2020 led to a rise in COVID-19 cases from zero in mid-January to around 6000 cases now. Yet while a rise in COVID-19 cases is certainly a huge part of the problems, the 'Save Lakshadweep' movement goes beyond that.
Currently, the citizens of Lakshadweep are continuing their protest on online platforms under the Save Lakshadweep movement on different social media platforms. However, the last date to submit suggestions on the new land draft regulations is May 31st, 2021. Numerous citizens have written to the administrator demanding that the draft regulations be withdrawn. And apart from the citizens of Lakshadweep, many members of different political parties on the mainland have also criticized the new reforms.
__________________________________________
Reference:
www.deccanherald.com
www.timesofindia.com
www.lakshadweep.gov.in