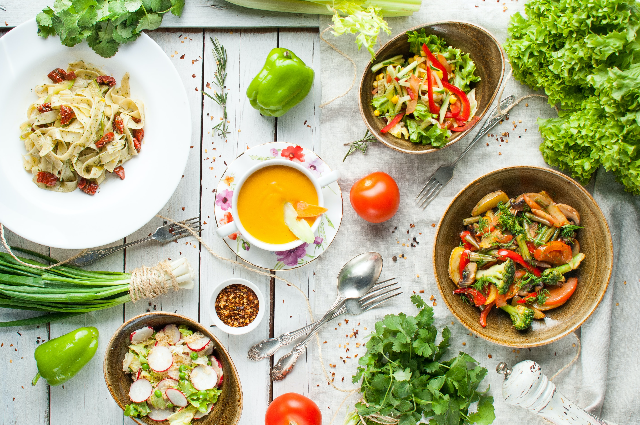 People across the world are preferring vegetarian diets for various reasons. To promote the benefits of vegetarianism, World Vegetarian Day is also celebrated every year. This day is marked every year on 1st October, and it starts in October as 'Vegetarian Awareness Month'. Beginning from 1st October to the end of the month, winding up on 1st November as 'World Vegan Day'. Vegetarian Awareness Month is also referred to as 'Month of Vegetarian Food', with several other titles.

The World Vegetarian Day focuses on making people conscious of the benefits of turning into a vegetarian and all the advantages that vegetables provide for healthy living. Earlier, different organizations worked towards generalizing vegetarian food and motivate people to become vegetarians and choose the vegetarian lifestyle. In 1977, the North American Vegetarian Society announced a global mission to access vegetarianism, and they started celebrating World Vegetarian Day on 1st October. After a year, the responsibility was transferred to the International Vegetarian Union. They gradually started working towards their goal of promoting vegetarianism across the world.
Today, numerous people in the world are vegetarians. And according to some reports, India has more vegetarians than the rest of the world put together. For some people becoming vegetarian is a way to be healthier or to avoid hormones used in animal foods. And for others, eating veg food has more to do with religion, animal rights, or other environmental concerns. People from different backgrounds have chosen vegetarianism, and now it is also becoming mainstream in the food markets globally.

. . .
Reference:
www.wikipedia.org
www.vegsoc.org