Each and everyone has their own journey, hardships, victories, and their own untold stories. All these stories and their fictional versions are portrayed in movies, and that's why we relate with them. These movies effortlessly catch our senses and dreams, they deliver an influential platform for seeking human behaviour, providing us with a glance into human psychology, and its best and worst. These psychological movies make us think about the pleasures and tragedies of life. But primarily, they enlighten us about the meaning of life and how it is worth living even after the biggest tragedies and setbacks. While there are already a lot of movies, here are some of the world's best psychological movies that inspire us to think, learn, fight and gain a victory.


1. Fight Club:
Today, there are numerous outstanding psychological movies around the world, but David Fincher's 'Fight Club' was a remarkable introductory psychological movie in the 90s era. This movie revolves around an unequalised brain, starring Brad Pitt and Edward Norton, with 'two versions of the same person'. And it shows us the world from the perspective of Norton's psychological illusions. We often perfect our lives by using materials and properties that encircle us, but this movie teaches us that none of the materialistic stuff is significant, if we are not mentally happy or at complete peace.


2. Good Will Hunting:


Good Will Hunting is a psychological saga about a man with tremendous mathematical skills. The movie is directed by Gus Van Sant, starring Robin Williams, Matt Damon and Minnie Driver. From finding a difficult mathematical topic on a board in an elite university to taking part in psychology sessions, the actor slowly begins to enjoy his life and starts believing in himself. The movie reveals how a lifestyle solely committed to education instead of joy, faith and love would be a miserable reality. Moreover, the actor's personality reflects a valuable lesson for those who support other people, and how numerous people in this world lack at believing in themselves, until somebody expresses their belief in them.


3. A Beautiful Mind:
Have you ever guessed how heroes become what they are? If yes, then 'A Beautiful Mind' is made for you. It tells an actual story of John Nash, a bright mathematician with a psychological disorder, who tries to discover abmysterious global conspiracy. The movie is directed by Ron Howard, starring Russell Crowe and Jennifer Connolly. The massive challenge in the movie is not the tricky mathematical equations, but the psychological unrest, defining what is real and what is the part of human intentions. A beautiful mind takes you to the path of success, glory, pleasure, the betrayals and most significantly the virtue of family and love, over all others.


4. The Prestige:
Christopher Nolan is the director who likes to twist human psychology with his out of the world ideas. 'The Prestige' dangles around the tale of two magicians, who are committed to standing as the first to execute a supreme illusion. Christian Bale and Hugh Jackman play the roles of rival magicians. The final moments of this psychological saga drastically clear the entire story. This movie tells a lot about human psychology narrating in illusions and magic, and how we certainly crave to be tricked sometimes. The Prestige expresses the obsession over human ambitions and the price we pay to seek them.


5. Eternal Sunshine of the Spotless Mind:
Writer Charlie Kaufman and director Michel Gondry have created this great film, starring Jim Carrey and Kate Winslet. The movie blooms with the love story between a shy man and a bold girl, with two different psychological perspectives. 'Eternal Sunshine of the Spotless Mind' is a movie which characterizes a self-destroying appreciation to the tenderness of love and memories. The movie enlightens us that our recent joy can be guided by the hardship of our past. So, we must conserve our pain and tragedies, and then only we can truly feel the bright eternal sunshine.


6. Inception: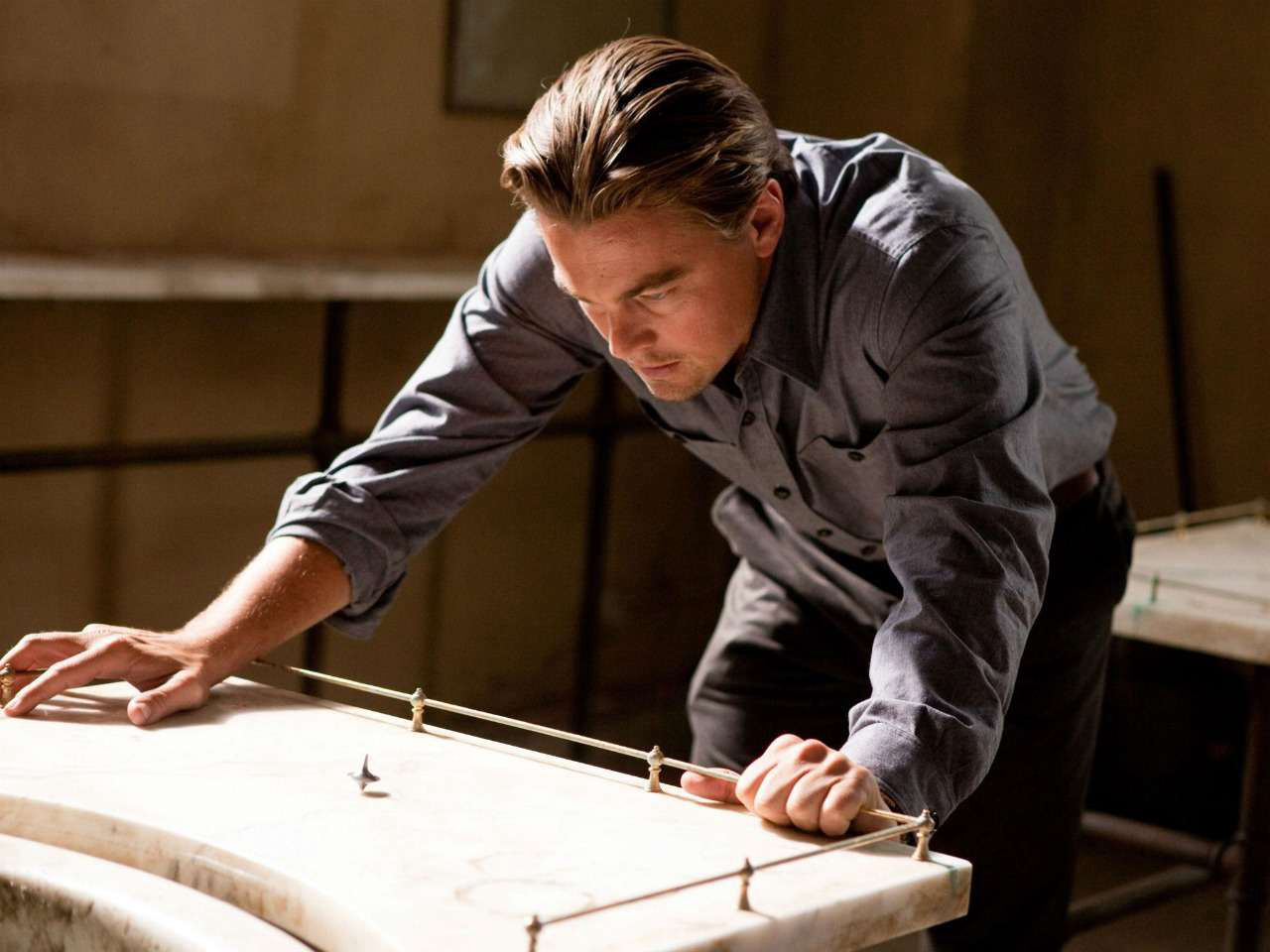 What is real and what is a dream? No one knows, and the story of Inception revolves around the 'facts' about human dreams. The director Christopher Nolan spreads his magic in this movie too, it took him around 10 years to write this film, and the outcome is psychologically mind-blowing, for real. In the film, Leonardo DiCaprio acts as a thief of corporate secrets, using a dream-snatching technology. The movie effortlessly shows how our subconsciousness has endless solutions for our tragedies, and how we just require to hit into it. Each and every problem that we experience always has an 'inception', a starting point, and once we discover the beginning of the problem, it all gets very clear, and we can easily rectify it.

___________________________________________________________________
Reference:
(Psychdegrees.org/ imdb.com)