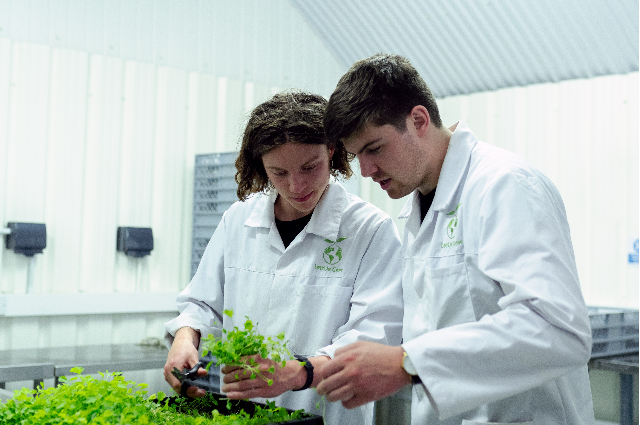 Vaccination is likely the most simple and effective way of containing the COVID-19 pandemic. And although there are considerable COVID-19 vaccines in the market, the new plant-based covid vaccine is creating quite a buzz in vaccination drives. The world's first plant-based COVID-19 vaccine called Covifenz was jointly developed by Medicago, a Canadian biopharma company, and GlaxoSmithKline, a pharmaceutical firm from Quebec.

Being plant-based may sound like some latest recourse of veganism, however, in the case of covid immunization, plant-based entirely means that researchers recruited plants to build parts of the vaccine. Covifenz is basically made from plant-based protein that resembles the virus which induces COVID-19 to the human immune system. The company also utilized an immune-booster adjuvant in the vaccine shots. In the phase 3 trial of the vaccine, it was 71% effective at protecting against COVID-19. Besides, it was 75% effective against the Delta variant and nearly 89% effective against the Gamma variant. The latest Omicron variant wasn't spreading while the trials of Covifenz, though the company has scheduled future tests against that strain as well.
Presently, the Covifenz will be available for adults in the age group of 18 to 64. Covifenz mandates 2-dose, with a regimen of 3.75 micrograms per dose, which has to be administered 21 days apart. The latest approval of the Covifenz has now provided more additional choices to the people. And while several vaccines are already being utilized across the world, multiple global health authorities are even looking for such unique additional supplies of vaccines to vaccinate as many as people possible against the COVID-19.

. . .
Reference: