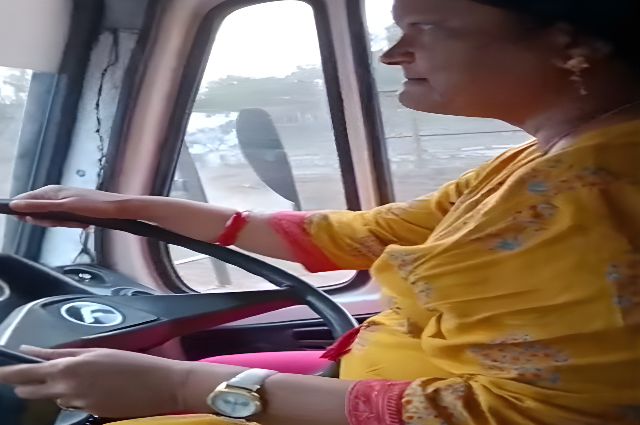 There's a gutsy hero in everyone who waits for the fitting chance to come out, and that heroism is nothing but doing something where a person is really taking risks to help somebody else. One such heroic act of a woman named Yogita Satav has made her stand out as an example of bravery and presence of mind in alarming circumstances.

Yogita Satav was traveling along with around 20 people at an agro-tourism center in Shirur, Pune in Maharashtra. When her group's minibus was going through a vacant road, the bus driver started driving the bus aimlessly and he soon complained of restlessness and abruptly fainted, indicating the symptoms of a seizure. The driver somehow managed to control the vehicle in the middle of that deserted road. With the sudden tragedy, the women and children on the bus began panicking and crying. And in that moment of chaos, Yogita Satav came forward to take control of the wheel.
Yogita had never taken control of a bus before, yet after some trial and error, she somehow managed to put in first gear and drove the mini-bus gradually. Yogita then drove the bus for about 10 km to the Surya Hospital, which is located in Shikrapur town in Pune. Then she took the driver to the hospital, and his life was saved. She even managed to drop the other passengers home. In an interview with India Today, Yogita stated,

"I am a civil engineer graduate. I have been driving small cars like the Maruti Celerio, accent, and Omini van since the last twenty years. This is the first time I tried my hands on a big vehicle like a mini-bus".
A video of Yogita soon went viral on the internet and now netizens are praising her for saving a life and using her presence of mind in that situation.

This is how Yogita is being hailed on the internet: