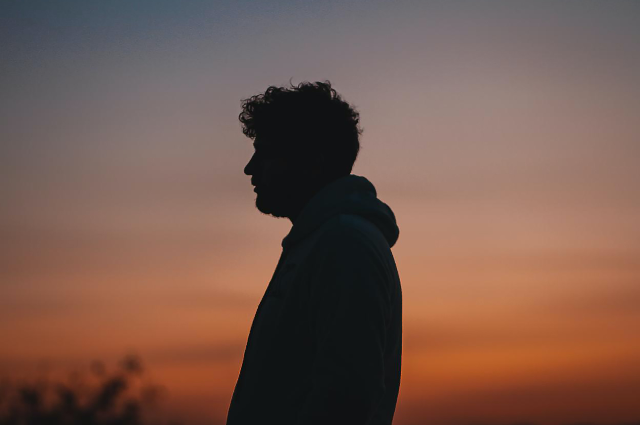 The story defines here, of an Indian boy who unfollowed his dreams. Who cares a lot about every single people in his life. Here it goes for him, "I was working on my laptop was searching for some stuff to read. Abhay came and set beside me and asked, "How's you ??" I told, "I am fine. What about you??". He replied to me "I am fine." His voice didn't reach my brain neurons perfectly. Somewhere something is wrong I thought. I asked him, "Is everything fine??'. He said, "Yes! Everything is fine." But after listening to him, it didn't match. I went on asking him, but he was not ready for it.

Afterward, he started telling me what's the actual matter. Abhay started, "This day I am feeling I am alone, feeling more lonely". I asked him, "Why so?". He replied, "You knew my mom passed away a few days ago, after going through it, now I am feeling more lonely. I am feeling there's no one to be with me." I said, "Ya I know your mom passed away, but its thing happens we can't stop it anymore and you have done a lot for your mom, I have seen that, no doubt in it. But you have your dad, your brother his wife, and their children are with them. Why you are making yourself alone. They are there with you, we are with you, you don't make yourself alone."
He replied, "It's an unseen tragedy, which no one knows, I know I am alone and I will always be." I realized, what he wants to explain to me. I took a pause and told him, "If you are feeling alone and you feel like no one is there with you or want someone with you throughout your life, then why don't you marry??,
As your mom's last desire was that you should get married, Why don't you do that??". He replied, "Yes! I knew
that and I am deciding to get, not for myself but just that I should fulfill my mom's desire." Abhay went to his home. I prayed that some positive happens with him. I have started observing him, asked my mom about Abhay, she started picturizing his story from the bottleneck, and I started imagining his story just like mom was explaining to me. Mom started, "Abhay is the 4th child to his parents, he was very tough from outside but very emotional from inside, from his childhood he was facing a number of troubles as his family was a strict family we have ever known. His dad has set up many rules for all his family members and they have to survive accordingly how the wall watch works."
I replied,"Ohh!! so much strict his dad is!!." Mom replied, "Yes he is still strict now. Because of all this strictness, Abhay was not able to complete his studies properly. He wants to study further, but his father didn't allow him to study." "Years passed, and he started working as a driver in a reputed company, his 2 sisters got married and they were too facing some kind of there problems in their married life. His big bro got married after a few days and he too got to indulge in his life too."
"Here comes a point, where Abhay reached his age to get married. His father started asking him when he will get married. Can I start searching girl for you to get married to?" His reply was unacceptable, "He told me I don't want to get married, just leave this topic now!!". His dad got stuck up, his mom started asking him what's the matter, but he didn't reply. "Ting tong!!", Ahh...that cursed bell made me come out of his story as I was deep down in that imagination, mom stop their guest have arrived at my house and the story was incomplete, but I was so much aggressive to know about him. I decided to ask him about this, but I was not able to spend time with him. But once I was sitting at my home, and he arrives, after seeing him I decided that I will ask him about it today. He sat I asked him, "Abhay I want to ask you something, can I ask you??", he gave me a surprising look.
I was not surprised by his look. He started asking, "What happened say??". I gather all my strength and started facing him, "Abhay Bhai, Why you didn't get married?? Is there any kind of issues you are facing?" He started looking at me, "Why you are asking me such a question? Why you are asking about me?" I convinced, him why I want to know about him. He got convinced by me and started telling me the truth that I want to know about him. He started and I started picturizing the same. Abhay bhai started, "I am a boy who followed all what my dad said. Whatever he said I have done, I have sacrificed all my dreams just to fulfill my dad's dreams. But in spite of doing such things I am not able to be his favourite.
I have seen my both sisters who have followed my dad's desire and have sacrificed their life. My 1st elder sister was not ready to marry that guy, but dad wants her to marry that boy. After marriage she was not happy, that guy was arrogant, but however because of society clause she have to accept it all, she have 3 boys and she was at that stage where her husband lost his job and they were financially unstable, I decided to help her, I told her I will financially help your 2 children's for there studies. Whichever classes they want to join they can, whatever studies they want to gain they can, but don't stop their studies. She told ok. I have done this because I don't want her children to be uneducated."
"I gave them whichever help they want from my side. But my dad was not ready for this decision. I have convinced them that I pay you for feeding them and automatically my dad got to agree to this. Now at this stage, both children's of my sister are having government jobs and I am happy for them as they are where good in their studies and hardworking and, they were deserving it also, but the fault is that now they forgot me, and thus doesn't wants to see my face too. Why this happens I have helped them when their family was financially unstable.
Now my sister doesn't even call me to ask how I am? Her elder child went for a party when my mom died, he doesn't have the courtesy to see my mom in hospital when she was at her last stage." I was frozen after hearing such things. "Now my 2nd elder sister who was too not happy to get married to that guy, but as usual dad forced her to get married to such a guy whom she didn't like as her husband. Her husband is a nice, good-looking, and hard-working guy, but she loved someone else and wants to marry him, but when dad knew about her then they vigorously decided on her wedding date. After knowing such things she left our home and went with that guy, but when dad knew about it he found her and brought her back at home." Abhay depressingly says.
I was paused by hearing such things, he was telling each and everything about his life what he faced till now. Before he stops I stop my imagination about it, and started listening to his topic. Abhay says, "My sister got married to a guy whom she doesn't like and got adjusted with him just for society clauses. Now at this age she is living her life with her husband but not still not happy with him, now she is feeling that she is alone in her, because of some medical issues she can't even give birth to a child." I asked him, "You too have a brother? right!" He replied, "Yes! my elder brother who wants to spend his entire life by doing god's prayer, because of my dad's coercion he got married, now he is having two children, one baby girl, and one baby boy."
"As he was having a baby boy my dad was so much happy with him. At that time my brother left his job because he was not feeling any kind of interest to work in it, and wants to do workshop only, but my dear brother forgot that he is having 2 children and he has to manage them by giving proper food and education. At that time I decided I took an oath, whatever my brother wants to do he can do, I will give proper education to his children and fulfill all their needs, now I am at that stage where I have to manage all savings for them which can fulfill all their needs."
I asked him, "Is this the reason why you are not getting married till now?" He replied, "Yes! this is one of the reasons why I didn't get married." I asked him, "One means?" He replied, "I didn't get married because I don't want the new girl to face any problems from my dad as he is so much strict in all things. " I told him, "So? You can leave on rent with her and live your life, that should not be the reason." He replied, "I am not that much financially stable from which I can afford a house or I can fulfill her daily needs." I murmured, "Hmm!!" he then explain to me, "I have done a lot of things or fulfilled all things for all people but no one helped me ever. Or no one asked me how I am? I just realized all people in this world work accordingly up to their needs. I am such mad where I have ruined my life for all such people." I asked him, "How you are feeling after sayings all this stuff to me?" He said, "I am feeling stress less and very soft. It's just I am missing my mom very much, my life started with her and all ended with her. When she was there I didn't bother about her, but now I am feeling like I have lost my jewel. " I asked him," Is this society so much important?" he replied, "I didn't get your point? would you like to ask me like is it very much important to follow society rules?" I replied, "Yes! that's what." He replied, "Ahh!! not that much, society is what we make up. It should not happen that society should make us.
I now realized it's just what follows what your heart says, we will not be happy if we didn't follow it, we should make such things happen that should accept it, not like we have to accept what society says. we should not cut down our dreams, because of thinking about society. We should make a society where parents should not allow girls to roam outside the house, Girls are independent now they can roam anywhere and fulfill all their dreams. Love should be passionate, society should not decide whom we should love or not. If we are happy with that particular person we have to hold his/her hand and face the society, if the society is not accepting it, be gracefully about it." The phone bell rings, and Abhay Bhai told me he wants to go now, as he was having some work. I didn't like the situation when the phone bell ranged such times, as I was very much interested to hear his wordings. He was a guy who gave me a point to live life, I was feeling refreshed but was feeling dull for him. All these Indian rituals and cultures made this boy feel alone. Days went and after so many days I still felt he is alone, now he roams and reaches all corners of India enjoying his life by doing whatever makes him happy.
. . .