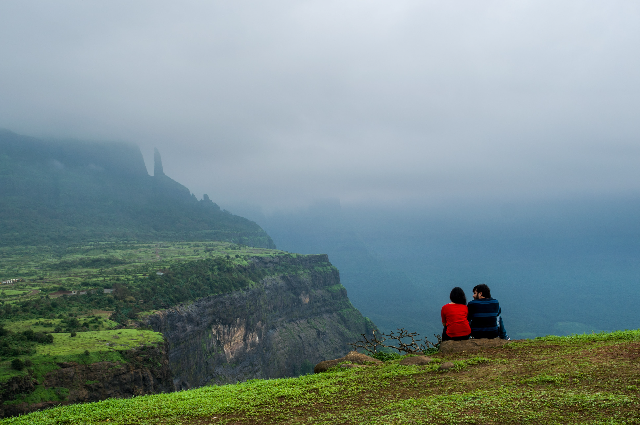 'We've decided to talk to our family pundit and fix an auspicious date for the marriage. The sooner, the better. I can't believe my daughter is getting married!' Keeping her mother's call, Disha shrieked. She knew she was one of the luckiest souls on this earth.

A bright student since her school days, Disha was mostly immersed in her academics. While her friends went on dates, she solved test papers. Her hard work and dedication finally paid off when she got into The University of Oxford, England. It was there that she met the love of her life, Raj.
Raj was everything a girl would ask for in a partner. He was well-mannered, faithful, empathetic, and had a good sense of humor. His lean and muscular physique would often leave Disha insecure around other girls. But she knew better than to doubt his loyalty. His commitment towards her was noticeable to everyone. Raj was an Assamese too and over the years they realized that they had much more in common apart from their nationality.
After graduating, and establishing themselves in well-deserving jobs, they decided it was time to get their families involved. They were sure that they wanted to spend the rest of their lives with each other. Disha knew her family wouldn't have any issues. It was Raj's family she was skeptical about. He belonged to an aristocratic family. His late grandfather, Rai Bahadur was recognized as a freedom fighter and played a major role in their freedom struggle against the British while he was in the police force. Her family, on the other hand, was an average middleclass Assamese family. However, the stars were in her favor yet again.
'Something good has turned out for sending you to Oxford University after all.
Had you two never met, I doubt we could have arranged such a match for you', Disha's mother chuckled, as she finished washing the dishes. 'Now your future is secured. And our status in this society has risen several folds.' Disha frowned. 'I've graduated from Oxford as a gold medalist and am earning in eight figures right now. What makes you think my future wouldn't have been secured if I hadn't met Raj?' 'Oh! don't argue with me. You know what I am talking about. There is much more than mere financial security in this society. Anyway, your dearest
Koka (paternal-grandfather) is arriving early tomorrow morning from the village to settle some property disputes. That doubles my workload.' 'Why do you hate Koka? He is such a kind-hearted man with a treasure trove of stories back from his freedom struggle days.' Her mother looked at her. 'I don't hate your Koka. But frankly, I find his stories exaggerated and fake. He talks at length about his freedom struggle, the INA movement, anti-foreigners' agitation, and whatnot. I have been hearing the same old stories since my marriage. But where is the recognition? Such great acts of heroism, and the government still failed to recognize them? Look at Rai Bahadur, the great. He was rewarded handsomely for his heroic deeds. We know of his tales far and wide. But with your grandfather, I am never sure.'
Disha turned a deaf ear to her mother's words. Fake or real, she believed her Koka. She has never met a more humble and beautiful soul than him. Her bond with her grandfather had been special. She grew up listening to his tales of Azad Hind Fouz, the Swadeshi movement, and Assam Andolan which had imbibed a spirit of patriotism deep within her. The same spirit, which didn't allow her to settle abroad after completing her studies despite getting alluring job offers and coming back to India. She, however, is unsure of Raj. He isn't very willing to settle in India.
The next morning, Disha got up early, took a shower, and went to help her mother in the kitchen. Koka would be here any moment now. The car honked in the gateway and Disha rushed to open it. Koka was occupied for the rest of the day in his matters while Disha had official work to tend to. Finally in the evening when he was resting on the rocking chair in the verandah, Disha sat beside him and placed her head on his lap. He gently stroked her hair. More than 90 years of age, his hands were still strong, an indication of hard labor. 'I haven't had a chance to ask you about your man, my child. Wouldn't you call him over to meet me?' 'Oh yes, I will! You will love his family as well. His late grandfather was also a freedom fighter. You might even know him. His name was Rai Bahadur. He was a police officer back in the
pre-independence era. He was even felicitated by the government for his deeds during the freedom movement back during the British rule and rose to much higher ranks later on. Sheer patriotism and dedication to the motherland.' Disha looked up at her grandfather. Under the dim rays of twilight, she could barely make out that his face had turned pale. He didn't say anything. She asked, 'are you alright Koka?' He said, softly, 'Let me tell you a story, my dear.'
******
It dates back to 1945. We were barely 17-year-old lads then living in a small village in Cachar district, near Manipur. Unlike today's 17-year-old kids, we were very proactive. Especially me and my best friend Dulal. Always on our toes to do every bit possible for this motherland. Alas! There aren't many things one can do in such a remote area. And leaving my widowed, ailing mother for the greater cause was out of the equation then.
News of Netaji's Indian National Army (INA) marching from Nagaland via the Myanmar hills and hoisting the tricolor somewhere in Manipur was in the air. There were mixed emotions about it. While most of the locals believed it was in support of the freedom struggle, Netaji being the driving force, the British defamed their motive by proclaiming them as traitors to their motherland who had joined hands with the Japanese troops, intending to annex the north-east. Muddled, we decided to approach Bhargav da. He graduated from 'The Cotton College', Guwahati in political science. The first person to have ever gone out of the village for higher education. An associate professor in the same university, he was back in the village for summer break and was overseeing the renovation of our village school.
'Ah! Debal and Dulal. I have heard you boys had been constantly making efforts to raise awareness about our freedom struggle. Proud of you both.' 'It's just baby steps dada.' I said sheepishly. Bhargav da laughed, 'those baby steps would one day lead us to the giant leap towards Azadi. Now tell me, to what do I owe your gracious presence?' 'We've been hearing about Netaji's advances from the northeast, along with the INA. But there has been a myriad of opinions about everything. Can you shed some light on the actual picture?'
'Indeed', Bhargav da inhaled deeply. 'That is what I would call a poignant tale of heroism. During the beginning of the second world war, the Japanese had imprisoned a vast multitude of soldiers of the British army, a significant fraction of them being Indians. Netaji, a visionary, befriended the Japanese government who then agreed to free the Indian soldiers and also help them put up a war with the British in favor of independence. Along with them, and with help from neighboring countries like Singapore, Bose formed an army that came to be known as the Indian National Army or the Azad Hind Fouz. With the support from Japan, INA shifted its headquarters to Rangoon, and from there, entered northeast India via the Naga hills. However, luck wasn't on their side. A few days back, the United States attacked Hiroshima and Nagasaki with nuclear bombs, something so disastrous that it compelled Japan to surrender. Along with this, Japanese forces withdrew from the INA as well.' He sighed. 'So, what if Japan withdraws' Dulal spoke up, 'the blood of the Indians is still boiling with patriotic fervor. Netaji should keep advancing. We shall join him and together, we will form an army much more powerful than it was with the Japanese soldiers.' 'Completely agreed. But even the Gods aren't with us. There has been heavy rainfall in the areas where INA is camping, making the situation a thousandfold difficult. As of now, there are reports that they are camping somewhere in Moirang. ' 'Oh no! We must immediately provide relief, food, and support to them. Maybe we should start campaigning with more vigor now to gather immediate support.' As Dulal and I got up to leave, Bhargav da called out from behind 'All my wishes are with you young boys. I shall provide support in any way possible. But watch out. The British have been advocating them as terrorists. Traitors to our nation. Those in support of the INA have also been put behind bars. And we have plenty of double-faced people who call themselves servants of the country but have their souls dedicated to the British. The inspector of our area, Rai Bahadur, is one such man.'
We started collecting people. Going to each house, approaching each person. The younger generation for their blood and the older, for their support. Frequent meetings and discussions were held in our granaries, cowsheds, and fields. One such day, when we were doing our patriotic errands, Rai Bahadur and his men nabbed me and Dulal and put us behind bars. Thankfully, one of our friends saw and went to Bhargav da. He arrived at the police station with a lawyer in the evening. 'We are like a family, Bhargav Babu' Rai Bahadur exclaimed. 'Why are you making a mountain out of a molehill? These boys have been creating a nuisance and disrupting the neighborhood of late. Nothing unusual at their age though. Let them spend one night in the lock-up. Their impulsiveness will automatically dribble.' 'Family members don't exploit their powers on their citizens. Their mothers are crying, worried about them. Release them and please do not arrest anyone without a proper arrest warrant.' These words and the presence of a lawyer worked their charm and Rai Bahadur was compelled to release us.
Once we were out of the police station, Bhargav da turned to us 'I could somehow save your neck today. But it won't be possible every time. We need to act quickly. What are your plans?' 'We have collected around five boys. Together, we are planning to go to Moirang and join The Azad Hind Fouz.' 'Great idea. There is a train carrying British soldiers to Dimapur tomorrow noon. It will pass through Cachar. The station-master there is my friend. I will try to put a word with him and see if he can smuggle you, boys, into that train somehow. But from there, Moirang is another 8 hours. And I am not sure if I would be able to help you on that part. You will probably have to plan that journey on your own.'
The next day, we found ourselves stuffed in the last compartment of that train, along with cattle, lambs, and pigs, food supplies for the British officials in Manipur. Those 12 hours journey felt endless. But we made it. After creeping out of the train, the chilly air of Imphal sent electric sparks through our spine. Nationalism was in the air, each one of us could feel it. The ordeal, however, started from there onward. We would have to travel at night and reach the INA camps before dawn. Bhargav da has provided us with some details about their location so that we don't waste much time searching for them. But as we were making our way out of the railway station stealthily, we heard a booming, familiar voice behind us.
'Look who we have here. Those same impulsive boys from the village. Coming to disrupt the neighborhood in Manipur as well?' It was Rai Bahadur and his men. 'I've always suspected you boys were up to something. You think I would let you get out of my sight so easily?' We cried and begged helplessly. But it was of no avail. Escaping those brawny clutches was impossible. The more we pleaded, the more they laughed at us. 'You immature boys, with your brains full of cow dung' Rai Bahadur spat. 'What do you think will come out of these so-called sacrifices you make? The British are much more powerful than all of us. Eventually, everyone, including that punk Bose will be at the mercy of the British. I shall hand you over to the British officers and be rewarded handsomely. Oh! If only you tiny hooligans would have seen the bigger picture and looked out for yourself instead of doing such petty acts of patriotism. See where this landed you in.'
We were handed over to the British army the next day. Our dreams of joining the INA came crashing down. We were locked in the same compartment with cattle and pigs, malnourished and devoid of fresh air and light. Occasionally a British official would come to interrogate us about the INA soldiers, thinking we were spies. Unable to derive their required information, they lashed us with a belt and threatened to burn down our homes.
Subsequently, the British managed to overpower the INA, and a few weeks later, we, along with thousands of other INA prisoners were taken to the Red Fort to be tried as renegades. We weren't taken to the courtroom. Only the higher-ranking officers of the army were tried. But we were aware of what was going on. We were informed Pt. Jawaharlal Nehru, Bhulabhai Desai, and Tez Bahadur Satru were among the few notable lawyers fighting our case. Following this, the Indian Navy and Royal Air Force revolted sometime around February 1946, and eventually, we were freed.
******
It was completely dark outside. Koka clenched his teeth and Disha was finding it difficult to utter a word. 'Those few months in the dingy cells, thousands cramped together, depleted of a single window, we could see hell in front of our eyes. We lost track of time and it was getting harder to breathe. But not for once did anyone shudder. The stale air of the prison carried a whiff of nationalism everywhere. Every prisoner, no matter how small their contribution, was a true patriot of the nation. A fighter, who has triumphed death for the noble cause of their motherland. It was their pebble steps that paved the sturdy path for our independence. But unfortunately, a large multitude of them was never recognized. And traitors like Rai Bahadur have been rewarded for their bravery. Their tainted image is hidden within the layers of so-called nationalist titles they earned at the cost of kneeling in front of their British masters. History shall never forgive them.'
'Why are you filling her ears baba?' Disha's mother walked up to them, anger in her voice evident. 'Do you know how much they are in love with each other? Why are you punishing the poor boy for something his grandfather has done ages ago? It's a match made in heaven. Please don't ruin it.' She put her hand on Disha's shoulder and said, 'it's been more than 70 years now. The circumstances were different during those days. Raj is nothing like that. Don't let these incidents give you second thoughts before your marriage my dear.'
Koka bit his lower lips. 'I am sorry. Some memories are engraved in my mind forever. But yes, your mother is right. I am sure Raj is much more responsible and mature than his grandfather. Anyway, I am tired. Koka sighed, as he got up to go to his room. Just then, a message popped up on Disha's phone. It was from Raj. It read 'hey! ready for a lunch tomorrow? Meeting some of my school friends. Would love to introduce you to them. 'And then Raj uploaded all those embarrassing photos on his Facebook page. Oh God, you should have seen the expression on her face the next day.' And the entire table of six friends burst into laughter. 'Good old days! Nowadays social media has become more of an open wall, with the government having access to all our data. Even our WhatsApp, can you imagine! This is a violation of our privacy,' one of the friends sulked. Another friend refuted, 'well we can't say that for sure. With the increase in cybercrimes, I do feel such steps are the need of the hour.' Disha turned to Raj, 'what do you think about the social media issues, Raj?' 'Who cares love' Raj scoffed, 'as long as we can upload our honeymoon pics in Bali, why should I be concerned about the stupid rights and lefts.' 'No point asking him Disha. Raj has always maintained a neutral face in issues that don't affect him.
Never picking any stance, always looking out for himself' his friends chuckled. 'Indeed!' Raj shrugged. 'As long as I am not affected, why should I be bothered by it? If only you guys would have been like me and looked at the bigger picture instead of losing your mind over such trivial issues.'
For a moment Disha pictured Rai Bahadur sitting in front of her. His voice reverberating in the cafe, those same words spoken almost a century ago. She was jolted back to reality when Raj held her hand. 'Anyway friends, me and Disha need to finalize our wedding planners today. We shall be taking your leave now. See you at the wedding.'
******
'That old man simply needs an excuse to involve himself in every matter', Disha's mother spoke in exasperation as she hurried over to the kitchen. 'What happened Ma?' 'Your Koka decided to come to Guwahati last night and is already on board. Reaching in some time. I didn't even prepare lunch!' Disha became worried. Her grandfather had never come with such short notice. 'Is his health alright?' she asked.
'Oh yes! perfectly. He is coming here to take part in the anti-Citizenship Amendment Bill rally in Guwahati University later in the day.'
That day, during lunch, Disha's grandfather asked her, 'my child, some of the students have decided to hold a rally against the Citizenship Amendment Bill (CAB) in the evening. It is, however, imperative they get their facts right. In this generation of tip-of-the-finger news, there is a high probability that they might be misled. Since CAB is a very sensitive issue, being an alumnus of the same University, I must guide those young minds. Would you drop me off at the University at around 3 PM? ' 'Of course, Koka.' Disha replied, avoiding eye contact with her mother.
'Raj wanted to take you to his friend's wedding in the evening. What about that?' her mother asked, clattering the dishes in the sink. 'I will be back by then.' 'And what about the salon appointment you had at 4 PM?' 'Not my wedding Ma!' Disha shook her head angrily. 'It's okay if I miss the appointment.'
Seeing the crowd at the University's main gate, Disha was overwhelmed. In no way can she leave her 90-year-old grandfather there all by himself. Hence, despite his insistence, she decided to stay with him throughout. It didn't take her long to realize that that was the best decision she made. Even on the cold November evening, the entire University was buzzing with people of all age groups. In one corner of the playground, students, hardly in their twenties, were busy making posters, banners and distributing pamphlets. Candles were lit in another corner paying homage to the great freedom fighters and eminent personalities of the Assamese culture. Her grandfather and a few other senior citizens were addressing a group of students gathered at the center. Bhupen Hazarika's Biswa Bijoy Nojowan and the state anthem O Mur Apunar Dex were playing in the background. As dusk befell, the students lined up. The General Secretary of the college spoke a few words, thanked Koka and the other people for their mentorship with the traditional fulam gamusa(a symbol of Assamese culture and significance), and then finally marched out. Within minutes, the campus was deserted.
Disha looked at her grandfather. His eyes appeared moist. Her phone rang. It was Raj. 'Where have you been? I have called you 10 times so far. You were supposed to be back two hours ago.' 'I don't think I will be able to come with you to the wedding. It will be long before I reach home.' But why? Aunty told you just went to drop your grandfather. Don't tell me you got all triggered up with the jobless, so-called patriotic students and have decided to join the rally.' The scenarios of the University Campus were still running in her mind. She was in no mood to attend Raj's wedding anymore. 'You should've been here today. It was worth a lifetime experience. Numerous young students with a zeal to make a difference in society.' She could hear Raj sulking from the other side of the phone. 'I've been to Guwahati University before. Those stinking corridors and lack of maintenance everywhere. What is wrong with you! You are a mature girl. You are an Oxford graduate. Act like one.' He said, stressing more on the words Oxford Graduate. 'Oh! I am sorry if I didn't know there was a specific code of conduct to be followed by an "Oxford Graduate" for the rest of their lives' Disha retorted.
She saw the security guard coming on his final rounds. It was time to leave. 'I will talk to you later Raj. And I am sorry for not making it to the wedding.' She cut the call and hurried over to her grandfather. 'Want to join your students in the rally?' Koka's eyes lit up. 'Yes! You know the route they are taking right? Maybe we can tour them for at least half of the way.' The priceless smile on his face made Disha forget all about Raj's cranky behavior.
******
It has been five years of their relationship. Raj, being the romantic one of the two, was determined to make it special. They were seated on the rooftop of The Taj Grandeur, sipping wine and cherishing the old memories of their Oxford days. 'Happy five years to us, honey. Who knew I would fall head over heels in love with a nerd from economics class'? Disha blushed. 'And who knew that a guy wearing basketball shorts to class would steal my heart one day.' 'Hey, those were University Jerseys okay' and they both broke into laughter. Ed Sheeran's Perfect played in the background and the night sky seemed to have blended with the romantic aura between them. Stars twinkling in every beat of the song, singing carols of everlasting love.
'I have a surprise for you' Raj whispered in Disha's ear. 'I have shortlisted a few apartments for us in Los Angeles.' 'Why?' Disha asked, quizzical. 'To settle, love' Raj shrugged. 'The climate in L.A is pleasant. I've had offers from a few companies there that I am considering as well. Moreover, I've verified, your company has an office in L.A too.' Not getting the reaction he expected, Raj further spoke, 'Of course we can see other places, if not L.A. But I prefer the United States. The rich culture of Europe doesn't let me live a relaxed and lazy life. One, that I would prefer with you.' He held Disha's hand and winked.
Disha placed her hand over Raj and spoke, 'I was considering India itself. I mean, we can reside abroad for a few years. But isn't it always the best to come back to our own country? Our friends, family, everyone is here.' Raj scoffed, 'it's not like we will never come back. If you desire, we can visit India every year. But to settle in this country, when we have much better opportunities abroad?' 'That isn't my point Raj. Wouldn't it be better to raise our kids in our own country? Among our loved ones. I don't want them to forget their roots.' 'Kids?' Raj flustered. Then, checking his surroundings, he spoke again, trying to maintain his calm. 'Why would you want kids? Aren't we both sufficient? There is already enough stress in our lives, with work and other duties. Why would you wish for an additional burden?' Disha paused for a moment. Then spoke, carefully weighing each word. 'What about taking our lineage forward? Raising responsible citizens for a better tomorrow?' 'Lineage? Responsible citizens?' Raj threw his hands up in the air, dismissively. 'Sometimes it feels like I don't even know you Disha.' The irony was that Disha was having similar thoughts in her mind.
The food arrived and they were busy devouring it, complimenting and scrutinizing the dishes respectively. After dinner, Raj took Disha for a long drive. She knew the route they were going. A road through the hills. An ideal spot for lovebirds, one can see the entire Guwahati in evening lights from there.
Raj being Raj, she could easily guess his intentions. He would take her to the top of the hill. And there, in the lap of nature, he would propose to her. One final time.
The most romantic proposal ever. It wasn't the first time he would propose to her. But with their wedding barely a month away, she knew it would be the last.
She looked at Raj. Steering wheel in one hand, his head resting on the other. For some reason, he seemed preoccupied too. Disha's mind drifted to the impending proposal. A second thought slowly crept at the back of her head, no matter how much she tried to prevent it. In the past few months, she has seen another side of Raj. Promises of love and promises of eternity have an ocean of differences between them. Only love isn't enough to bind two souls forever. It involves a plethora of responsibilities, commitments, and understanding as well. Their Oxford days were more of a fairy-tale, but spending the past few months in their homeland, the differences between them were hard to overlook. She was sure Raj had noticed it too. But he decided to turn his head in another direction. Was it their fault that they realized it when it was too late? Or was fate solely to be blamed? Is she being paranoid? Or is Raj being ignorant? Can she blame Raj for his opinions? Neither of them was wrong but were polar opposites from each other. They say love changes a person. Disha wasn't sure whether she wanted Raj to change his opinions for her. But she was sure she would never change her opinions for Raj. What kind of a spouse would she be if she can't accept the way he was? What kind of a
relationship would they have for the rest of their lifetime? Would their relationship even last for a lifetime?
They stopped at the city viewpoint. The view of the entire Guwahati under the canopy of twinkling stars, with the mighty red river, the Brahmaputra, flowing through the middle, providing life to the valleys was mesmerizing. Disha went to the edge as Raj parked the car. 'Disha' he called from behind and she knew the inevitable. She turned back to see Raj, holding a ring in one hand, and a bouquet in another. But he wasn't kneeling in the conventional proposal style. Neither did he have that look of love and compassion in his eyes. It was a look of apprehension. He placed the ring and bouquet on the hood of the car and spoke, softly, 'I think we need to talk.'
. . .