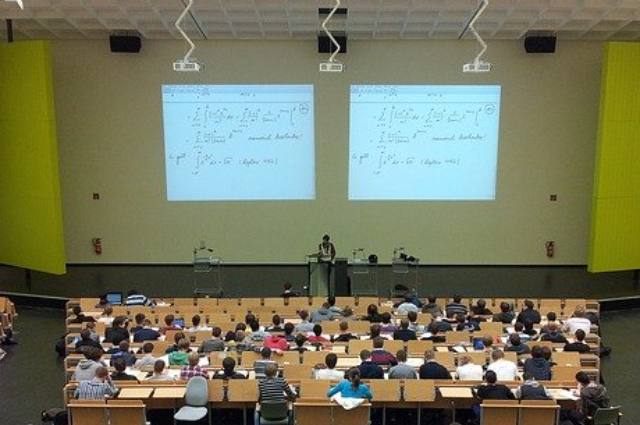 So like everybody else I was very young when I was put in this school by my parents. My father had made a list of few schools and he was very keen that I get an admission in one of those.

The junior branch of my school was located at Pusa Road, New Delhi. I still remember the first year of the school, it was a pathetic one. I made my father visit school on daily basis for whole one year. My teacher was so fed up with me. She advised my father not to visit daily otherwise I would never learn. Gradually I settled and made peace with managing alone.
I don't have many memories of my learnings in the junior school.
Then, in fourth grade, I moved to the elementary School in Rajinder Nagar. The senior branch was also there.
I am really grateful to my parents for putting me in a Co-ed School where boys and girls have mutual respect for one another; they are made to overcome the fear of the opposite gender by interacting more and more with them.
This Co-ed School was filled with competition, healthy competition. During my childhood, I never really saw any bias towards any gender in school. Both boys and girls were encouraged, motivated and were made to give their best in studies or sports or art.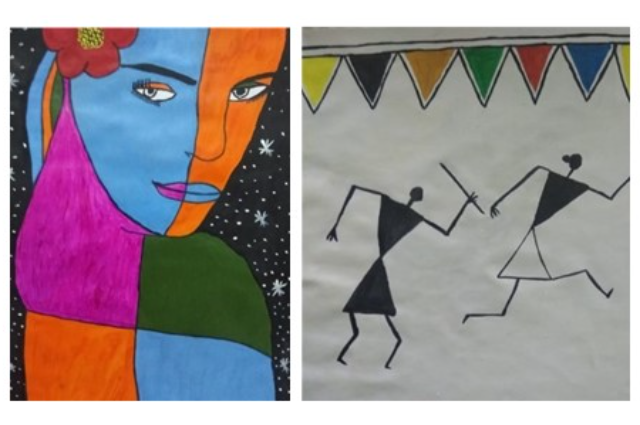 One unnoticeable plus point of studying in a Co-ed school is also that you learn attachments and detachments very early in life. Believe it or not, this helps you deal with several aspects of a relationship, heartbreaks or broken friendships or true friendships, some real strong friendships.

I don't really have a bad memory from school. The school was so fun. All the boys and girls would play together and tease each other. I noticed one really strong thing in the school, which was, these boys always encouraged girls and they believed girls could do a lot. There was unity, peace, and harmony there. Sometimes if a boy encountered a problem, a girl in the class would say "stop worrying so much, I will help you out in sorting this." That time nobody knew really but these boys and girls were promoting equality in those days as well. Such instances would get me closer to humanity and make me believe in oneness.
Then in 2008, while I was finishing my schooling, I started filling admission forms in colleges. I never had any dream college. But I had one dream, to get an admission in some good college in "DU", University of Delhi.
I managed to get a seat In Daulat Ram College and Ramjas College, in North Campus. But I landed up in Maitreyi College, in South Campus at Chanakyapuri because a friend of mine had gotten an admission there. So I decided to join there. But I was pretty sure that I didn't want a "hons." course. So I picked up B.Com. Although I wanted to study Economics or Math which I could easily have gotten in North Campus. But I didn't choose either of them. I chose my friend.
I had decided in my mind that in the coming three years, my education, pursuing B.com would be my second priority. And my primary motive would be to live these next three years of college, make friends, have night outs, skip lectures, mark proxy, enjoy each other's company and groom myself in college. And I did all of these. I made the most amazing friends there. Friends for life, really. What I really found interesting in the college was that girls from various regions of the country, of different communities had gathered in one classroom. That was fascinating. So, unlike my school, I had gotten admission here on merit. Undoubtedly I lived the best days of my life here.
One really beautiful thing I learnt about girls in the college was that "when girls compete, they compete." But this was not it. These girls also believed in empowering each other by uplifting each other. After spending one year in the college, I also got to hear many stories of young girls, of how they faced gender discrimination, or how they were ill-treated, or how they would get married off after graduating.
Here, I understood the meaning and need of women empowerment and gender equality. There is a need to educate young girls, so, later they can decide what they want for themselves. To inspire them, to encourage them, so that after completing their graduation, they don't just get married off, rather they can work or continue with their education.
Focus has to be on gender equality as well which comprises of several measures, like equal right to education, right to equal pay at work and sharing of workload. College really shapes you in becoming a better version of you.
Years ago, I made this decision of not pursuing a professional course and chose studying in this girl's college simply because I wanted to do that. And today, I could say, I made the right decision.
My college turned me into a woman of grace and substance. I could say: "I got to live the best of both worlds, a Co-ed school and an all-girls college."
. . .